Super sharp shooting ladies show their style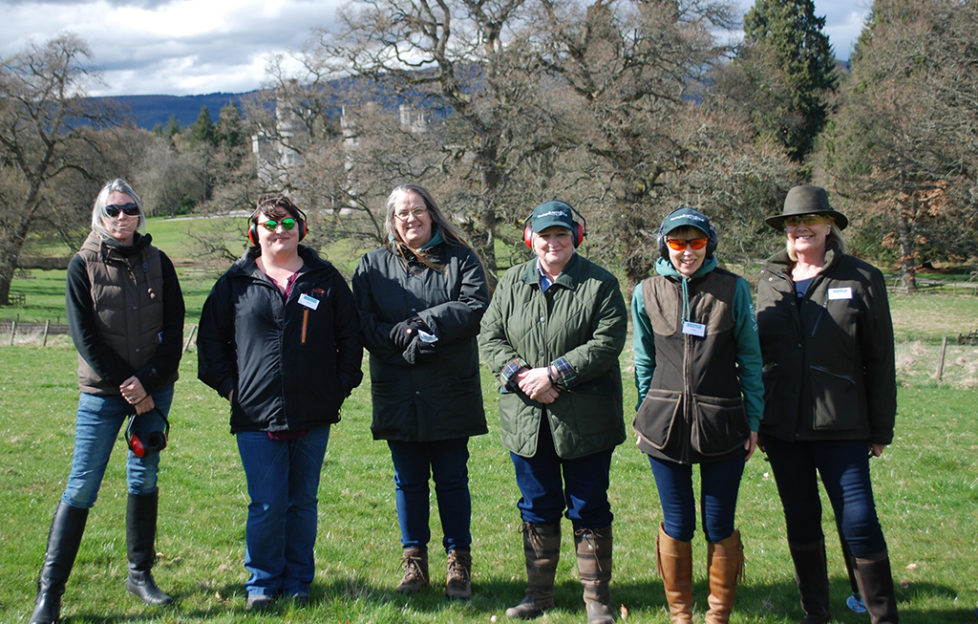 Scotland's premier ladies clay shooting club Glad Rags & Cartridge Bags really do 'do it in style'.
Their latest event was held at the stunning Cluny Castle which is where some scenes of the movie The Queen staring Helen Mirren was filmed.
Mhairi Morriss, owner of JOMM Events and founder of Glad Rags and Cartridge Bags, said: 'Glad Rags is unique in that we do not hold our ladies clay shooting events at traditional shooting grounds but at the most exquisite venues.'
The portfolio of where the ladies have shot is truly impressive Raemoir House, Gordon Castle, Kincardine Castle, Kinnettles Castle, Candacraig House to name but a few.
Mhairi continued: 'First and foremost ladies learn how to shoot properly and safely. But a Glad Rags day out is so much more, it's the whole experience of the venue, the social side of seeing old friends again, making new friends and ever lasting memories are made.
'The venue can be the star of the show, we are so lucky to be surrounded by so many magnificent and unique locations.'
Majestic, secluded and enchanting Cluny Castle  is still a family home it is also the most magical of wedding venues.
The ladies arrived to a welcome drink in the original Tenants Hall, it was then a short walk to the shooting area with the castle as the back drop. After their lessons and a mini flush to get the adrenaline going it was time to relax and catch up with friends over afternoon tea.
The club is going from strength to strength with the events selling out and new venues joining the already very impressive portfolio.
Mhairi added: 'Ladies who have never held a gun before to the more experienced shot are all welcome we supply everything all you have to bring is you.
'Fingers crossed we continue with our track record of good weather!'
The ladies are at Saplinbrae Hotel on 20 May with Douneside House in Tarland for the first time on 10 June.
For more information and to book click HERE or call Mhairi Morriss on 07841 393155.