Scotland's second veterinary nursing course to begin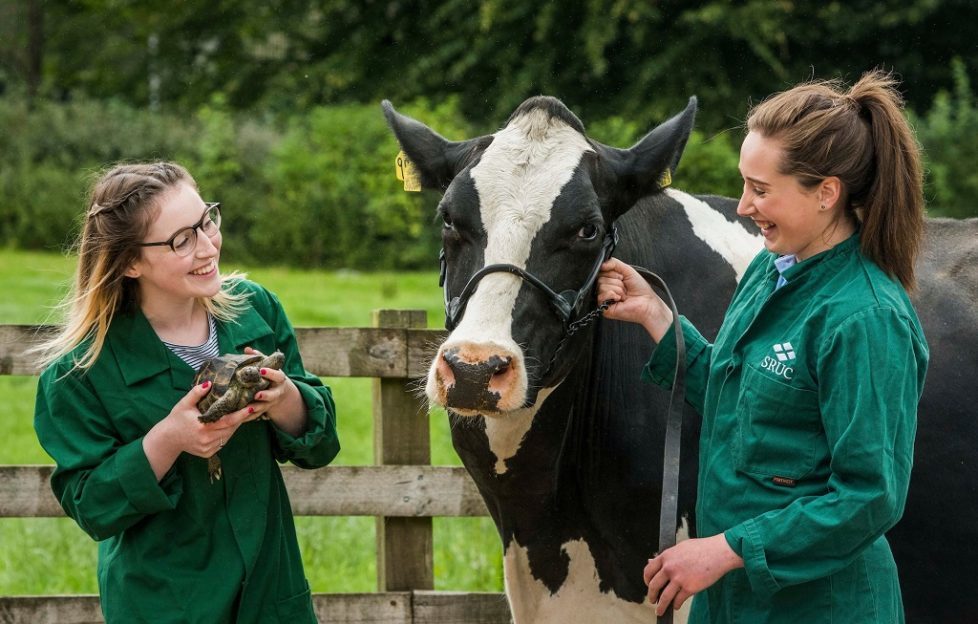 Scotland is known for its love of animals, and Scotland's Rural College has just become one of only two higher education institutions in Scotland to offer a degree in Veterinary Nursing.
Welcoming its first intake next month, the course will allow students to graduate as a Registered Veterinary Nurse with the Royal College of Veterinary Surgeons (RCVS).
Expected to be highly competitive, the course will include teaching within the on-site theatre and clinical skills labs to ensure that practical patient care remains a key component of the programme.
Students will benefit from SRUC's world-leading research in animal behaviour, welfare, ethics and genetics through the teaching from specialist research scientists, adding a further dimension to the knowledge required for the modern veterinary nursing professional.
The BSc in Veterinary Nursing will be the first degree course of any kind at SRUC's Barony campus in Dumfries, where the Animal Care Training Centre, stables and a working farm will give students valuable hands-on experience with a wide variety of domestic animals and livestock.
In addition to a one-year placement at an approved veterinary practice, each student will also spend a three-week rotation at the University of Glasgow's Small Animal Hospital to provide essential experience within a specialist setting.
Professor Nick Sparks, Dean of SRUC's South and West Faculty, said: 'We are very proud to announce our new degree in Veterinary Nursing. Practices are crying out for more qualified nurses as their expertise plays a hugely valuable role in the industry.
'We are looking forward to welcoming the first intake of vet nursing degree students to our Barony campus, where they will benefit from outstanding teaching and unique access to a wide range of animals in a stunning rural setting.'
Andrea Jeffrey, chair of the VN Education Committee at RCVS, added: 'We were very happy to offer Scotland's Rural College provisional accreditation for their new BSc in Veterinary Nursing – veterinary nurses are an integral part of any veterinary team, and we welcome the opportunity to welcome a new cohort of RVNs (Registered Veterinary Nurses) over the next few years.'
The first intake of students will begin their studies on 10 September, while the initial deadline for next year's applicants is 15 January 2019.
To find out more, go to www.sruc.ac.uk/bscvetnursing.