Scotland's the best place to pass your driving test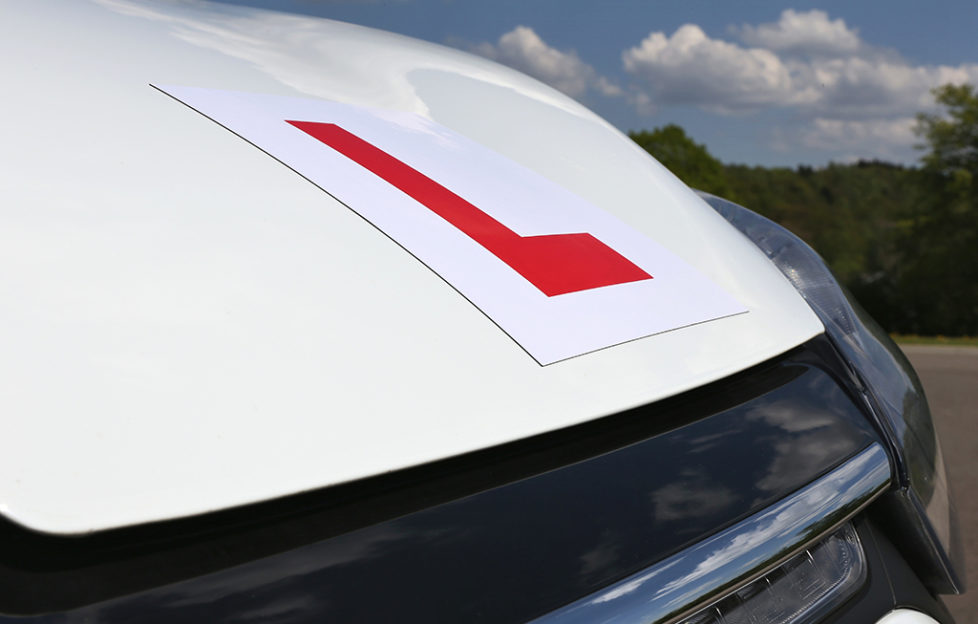 Pass rate data has reveals the easiest and hardest places to pass a driving test in the UK – and six Scottish test centres place in the top ten easiest.
Marmalade  has analysed 10 years of pass rate data from every driving test centre in the UK to reveal the ten spots with the highest and lowest pass rates, and the best and worst months to take your test in each location.
Campbeltown, in Argyll & Bute, placed top of the table for easiest place to pass a practical driving test, with an average pass rate of 73.68%1. The best month to take a test in Campbeltown, was revealed to be last month – May – with a pass rate of a whopping 90%. That's 35.57% above the average pass rate for the UK as a whole.
Scottish test centres claimed over half of the spots for the easiest places to pass, with Rothesay, Pitlochry, Ballater, Lerwick, Lochgilphead and Orkney also making the top ten.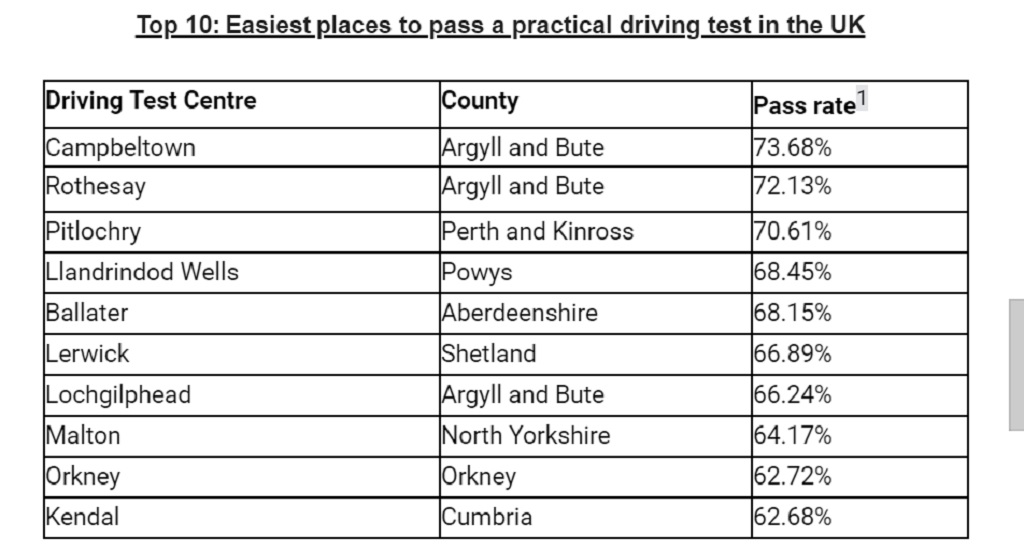 On the other end of the scale, the test centre coming in with the lowest average pass rates was found to be Belvedere in Greater London. It beats all others with an average pass rate of just 31.2%1, well below the UK average pass rate of 54.43%.
When investigating the monthly pass rates in Belvedere, December was found to be the hardest month to pass. The practical pass rate dropped even further to 29.3%1 in the last month of the year.

Marmalade has also created an online tool for users to find out how their chosen test centre and month they're taking a test compares, as well as the average pass rate for their age – https://www.wearemarmalade.co.uk/pass-probability-calculator/.
The data sourced from the Driver and Vehicle Standards Agency's (DVSA) Practical car pass rates by gender, month and DTC report, published on the 19th of January 2019. Probability score was calculated as an average across 10 years' worth of data from 2008 – 2018. Pass rates are available for the majority of centres / month across he dataset, with the exception of some locations due to closures and discrepancies in the data. Where unavailable, probability has been calculated using a smaller selection of months as an average.