E-Type Jaguars will be touring Scotland's roads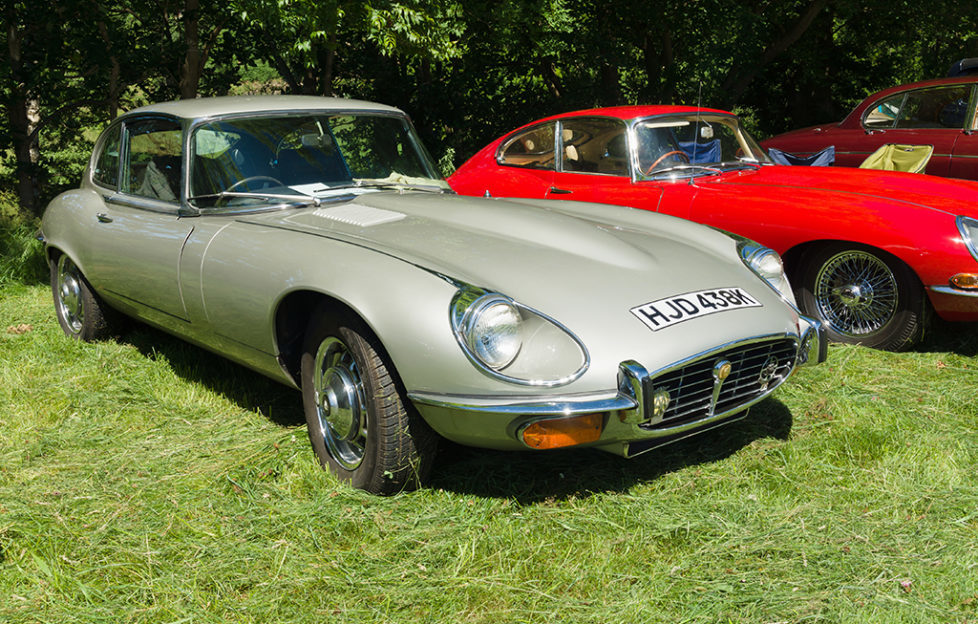 The 2018 Round Britain Coastal Drive, Supporting Prostate Cancer UK, is heading to Scotland.
The organiser of the event, the Jaguar E-type Club, has announced that the 19-day event will be flagged away from its starting point at Pendine Sands, Carmarthenshire, on September 17 by land speed record-breaker Don Wales.
It will arrive in Ayr at the end of its fourth day, on September 21, and depart the next morning for Plockton, in Ross and Cromarty. The sixth day will see them depart and head to Kinlochbervie in Sutherland, and then head to Inverness on Monday 24 September. From Inverness the group will head for Montrose, then arrive in Edinburgh on Tuesday, 25 September. The next day they will depart for Alnwick in Northumberland.
The drivers will conclude their fundraising in the town of Tenby, on the opposite side of Carmarthen Bay to Pendine, on October 5.
The event comprises 19 individual stages, each of approximately 180 miles distance, and will be driven sequentially by groups of Jaguar E-types in the style of a relay. Most entrants choose to drive one, two or three legs, but this year six crews have committed to driving the complete drive.
The 4000-mile tour around the circumference of the British mainland was originally created in 2016 to raise funds for the charity Prostate Cancer UK, and Don has kindly agreed to support the event after recently undergoing a successful prostatectomy. The 2018 Coastal Drive aims to add a further £70,000 to the £150,000 raised for the charity in the event's first two years.
The Pendine Sands starting point is where Don Wales set the UK speed record for an electric car in 2000 at 137 mph (touching 160 mph), and the world speed record for a ride-on lawnmower in 2010 at 87.8 mph!
Don agrees these unusual accomplishments might be explained by his genes – he is the grandson of Sir Malcolm Campbell MBE and nephew of Donald Campbell CBE, two of Britain's greatest land and water speed record-holders.
The Round Britain Coastal Drive was devised in 2016 by E-type Club co-founder Philip Porter, the renowned automotive book publisher and author, after he was successfully treated for the disease.
Philip said: 'The aim was to give E-type Club members a great driving event at the same time as raising funds for, and awareness of, prostate cancer. It was meant to be a one-off event but proved so popular that we're now running it for the third consecutive year.
'We have cars and crews coming from abroad, including the States, and even have people who have bought an E-type so they can take part.'
Don added: 'I am very pleased to be part of this fabulous event and honoured to be flagging-off the entrants from Pendine Sands, where my grandfather set his first World Land Speed Record.
'I was recently diagnosed with prostate cancer and have now had a successful prostatectomy. We need to get more men to talk about this horrible cancer, and events like this raise awareness and valuable funds to help fight the disease.'
Prostate cancer is now the third most common cause of cancer death in the UK and Prostate Cancer UK estimates that £120 million is needed for research over the next eight years to halve the number of prostate cancer deaths expected by 2026.
The charity's chief executive, Angela Culhane, said: 'We need to bust the myth that this is just an old man's disease that isn't significant.'
The E-Type Club was founded by Philip Porter and his wife Julie in 2004, following formation of the successful XK Club seven years earlier. The E-type Club now has members in more than 50 countries and, in addition to organising driving events, provides owners with expert advice via a 72-page monthly magazine.