Matt got on his bike to highlight multiple sclerosis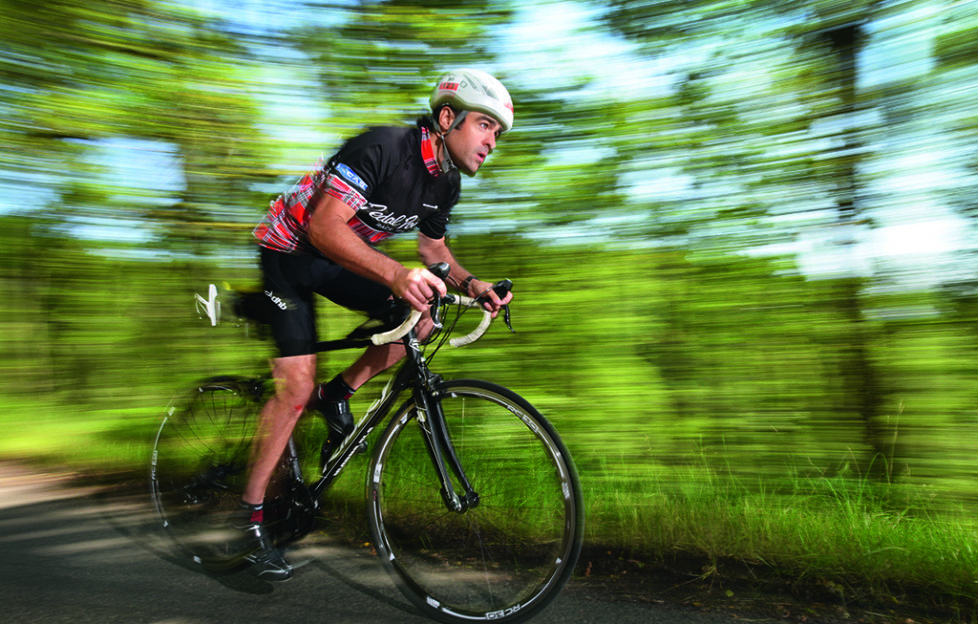 Extreme athlete Matt Piper wants to help fellow multiple sclerosis sufferers.
How did you find out that you had multiple sclerosis?
I was training to become a Royal Marine but I failed the medical because I came down with what I thought at the time was just a bit of man flu. But it got worse and worse. My balance became terrible. I was a joiner by trade and I ended up falling off a ladder. Eventually, my sight went in my left eye. I don't suffer from pain all the time but when I do it's often in my right ankle, making it difficult to get about.
What is MS and what's the outlook like for you?
MS is an auto immune response that attacks the nerves and the nerve sheath called the myelin sheath in the brain. The drugs I take suppress all of that. I have been diagnosed with remitting MS but, even when you are in a remitting stage, the disease is still progressing and you're not totally in remission.
Why did you take up mountain marathons and triathlons after being diagnosed?
They say you've got about a 50-50 chance of becoming severely disabled within ten years of being diagnosed. That's the thinking behind why I'm doing this. I want to try to fit in as much cool stuff as I would have wanted to do anyway. I took my health for granted massively.
What did you hope to achieve by undertaking these sporting challenges?
I want to get other people inspired. A lot of people with MS get the diagnosis and think their life is over. A lot of sufferers are reluctant to talk about it, but I find if people don't know, they can't help.
Have you been able to go back to work?
I've had to stop being a joiner because my eyesight hasn't recovered. I'd like to become a personal trainer, but there is no help out there for sufferers trying to retrain. I've been on the dole for a year and the training course I need to take costs about £3,000 – there is nowhere I can get that money. That's the thinking behind Be MS Aware – it will be a charity to help people with MS to retrain. I've always worked and I don't like not working.
Who has inspired you on your journey?
Duncan Booth, who is also an MS sufferer, does the 10-in-10, a charity event in the Lake District where you do ten hills in ten hours. He inspired me to make the most of what I've got. My bike sponsor, Pedal Power in West Calder, has helped me massively with my bike and kit.
Which races have you completed?
So far I've done a couple of mountain marathons. I'm planning to do the 10-in-10 again and beat my time.
Find out more about Be MS Aware HERE.
This feature was originally published in 2014.