Turning back the clock to try angling – 1980s style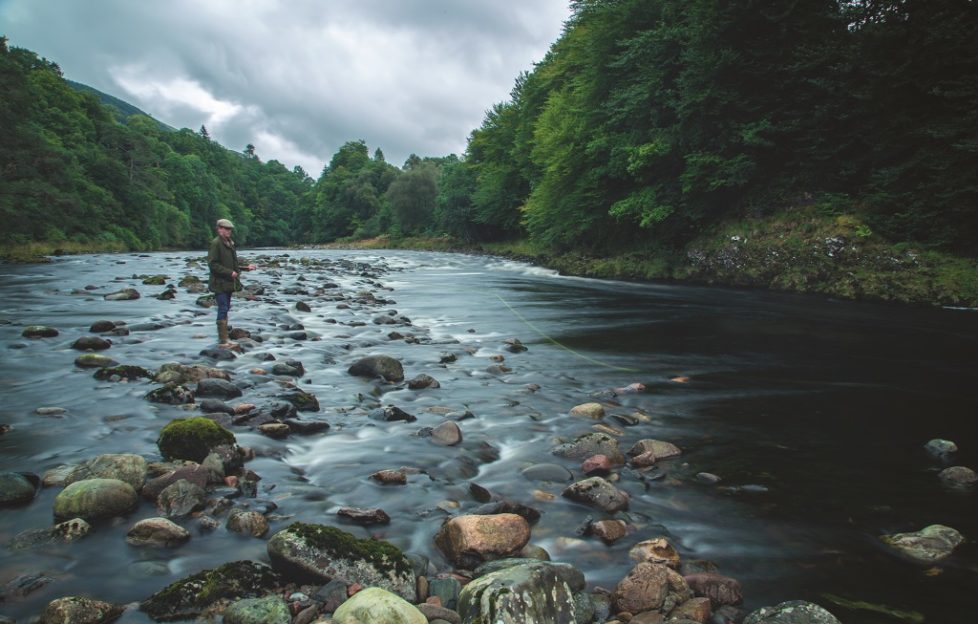 It has been a long time since plentiful salmon were caught on the River Awe, but a radical 'new' technique has had some surprising success…
I couldn't help but feel despondent when flicking through my parents' old fishing records covering the 1970s and 1980s.
What I wouldn't give to have been around in those days, before the blight of Scottish aquaculture and over-exploitation at sea. Without fail, weekly catches ran easily into double figures and the fish were big too. It seems it wasn't a case of whether or not you'd land a salmon, but rather how many you'd get.
How times have changed.
News from the west coast made for dire reading in the lead-up to my venture to the River Awe in early September.
Numbers through the counter were well down. But a glance at the worn pages of the old record book showed that a typical week on this river three decades ago would have produced upwards of twenty fish, with an average weight hovering close to 15lbs (the Awe boasted a legendary reputation for enormous back-end salmon). Expectations in recent years have been curtailed so much that every salmon netted is considered an achievement, enough to restore the faith and keep us returning the following season.
Despite the low numbers, my good friend and long-time fishing companion Harry and I set out on the pilgrimage to Argyll buoyant with optimism.
Conditions were near perfect when we arrived: good water levels; overcast and warm; just enough breeze to keep the midges at bay but not make casting a frustrating chore; and sporadic showers topping up the burns tumbling down both sides of the Pass of Brander. I couldn't help but wonder how many salmon and grilse would be showing interest if numbers were as they used to be during the prime seasons.
For two days we churned the river to cream, exploring every inch of the scenic upper reaches and employing every technique in our arsenal, all to no avail.
Positivity was muted as we dragged weary legs from waders on our penultimate evening.
If at first you don't succeed, though, have a few whiskies and talk tactics into the small hours of the morning. We reverted back to the tattered record book for a little inspiration.
Pools have clearly changed over the years as winter spates shift boulders downstream; new lies are constantly being created as old ones are buried. Tackle has been radically transformed too. The fish detailed in the pages were all caught on cumbersome split-cane rods that are decidedly archaic when placed alongside contemporary iterations (I know this well, as both my parents still insist on using them).
And oddly, flies chop and change faster than high-street fashion trends. I say 'oddly' because the large single-hooked Green Highlanders and Jock Scotts did the trick all those years ago, yet today they are defunct, good for nothing but moth fodder. In their place sit rows of Cascades, Coneheads, Pot Belly Pigs and riffle-hitch tubes.
So over another dram, Harry and I got to thinking: why not take our fl y choice back to basics, to a time when salmon numbers were more like that of the South African sardine run?
One theme quickly emerged: fish after fish falling to the Collie Dog, stripped at speed.
With each page turn, those two words jumped from the paper. The Collie Dog is one pattern that has refused to go away, weathering the incessant industry revolutions to keep its wings above water – it was conceived in the 18th century utilising the materials that were available, and most Scottish landowners had Border Collies.
The pattern was simple and immediately effective. But anglers now are spoilt for choice, with the likes of John Norris and the House of Bruar making it impossible not to be seduced on every journey north. With no need for us to create flies such as the Dachshund Dog or the Chihuahua Rat out of necessity, the Collie is all too easily overlooked for something a little more vibrant and novel. Not so here.
Harry waded gingerly into the rough headwaters of the Big Verrie, his 13ft Hardy Demon set up with an intermediate tippet and humble Collie Dog sporting a long black wing and silver body. As was the fad in the 1980s, the idea was to hurl the line to the far bank and then strip for all your worth – the quicker the better – to aggravate a salmon into hitting the lure as it zipped at a right angle through the current.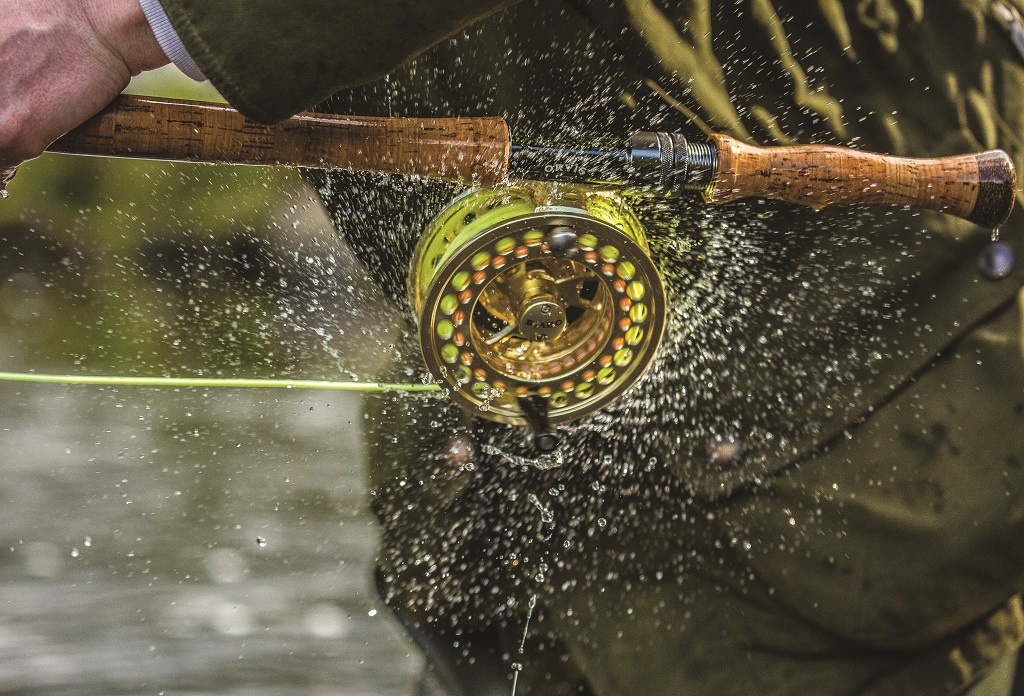 On the second cast, a large coloured cock fish tried just that, violently launching himself at the pattern but coming up short. (Fruitless attempts are to be expected when fishing the fly at pace.)
Instant action though, after two futile days, boosted spirits. Going back to basics was clearly a wise move.
Three casts later, the same fish launched another aggressive attack, this time the line tightened and the rod warped under the weight of a successful take: 14lbs of muscle and beauty, despite the fresh titanium shimmer of sea being washed out from his flanks. The cock fought like a boxer in his final bout, not giving in until the closing bell, before Harry released him to continue his epic journey into Loch Awe and the peaty rapids of the Orchy.
Faith was restored, and all thanks to the bonanzas of bygone days.
These are testing times for Scottish waters, but while wild Atlantic salmon still migrate through these stunning rivers, we too shall faithfully return. Now to head home and dust off the old Green Highlanders and Jock Scotts.
And dare I say it, perhaps politely ask my mother for a casting lesson with her split-cane rod…
This feature was originally published in November 2016.