Shooting ladies are aiming for a special target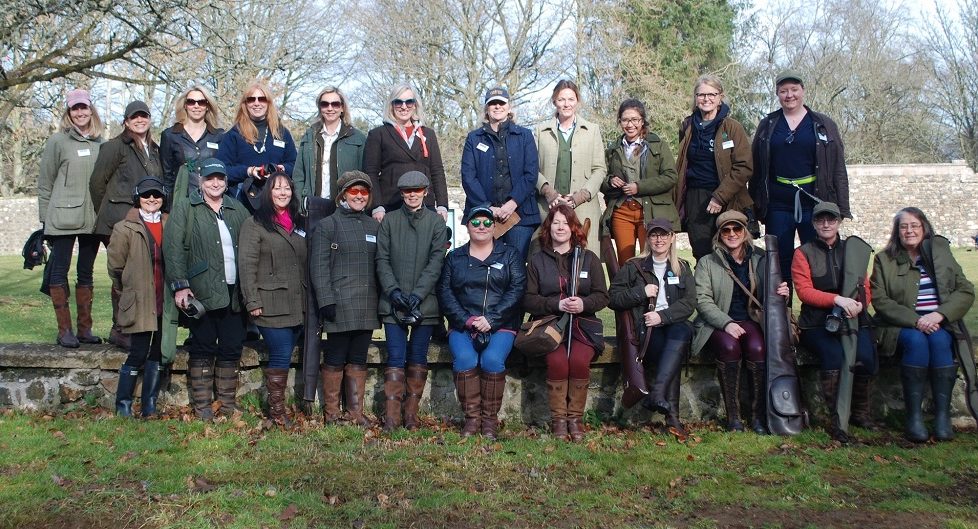 Scotland's premier all female shooting club, Glad Rags & Cartridge Bags held their latest event at the glorious Wardhill Castle.
This is one of the oldest privately-owned estates in Scotland, having been in the Lesley family for more than 800 years.
Mhairi Morriss owner of Jomm Events and founder of Glad Rags and Cartridge Bags enthusiastically explained how Wardhill Castle surpassed all expectations.
She said: 'I knew it was going to be the perfect venue for us as soon as I first met Sarah Leslie who so welcomingly showed me round her stunning home. The castle oozes history and stories through every room, family portraits and artefacts alongside its magnificent private grounds ideal for clay shooting.'
Ten ladies enjoyed an evening of luxury staying the night before. After a five-star dinner by Kates of Inverurie a good night sleep was had by all.
After a morning of clay shooting where the warm sun shone through the trees, the ladies enjoyed a relaxing lunch before a fascinating talk from Jake Swindells from BASC, British Association for Shooting and Conservation hearing about the many projects they are involved in.
Tricia Schooling won top gun for the beginner's group, shooting a very impressive 21 out of 30 then four out of six in the shoot off, winning a beautiful silver BASC pendant – which was very impressive considering it was only the third time she had shot.
Unlike other clubs Glad Rags mostly hold their monthly clay shooting events at exquisite unique stunning venues not at traditional shooting grounds.
Their portfolio is truly impressive, this year they will visit Netherdale House, House of Schivas, Douneside House, Saplinbrae House Hotel, Pittodrie House Hotel, Gleneagles, Mayen House, Gordon Castle and finally celebrating their fifth birthday at Raemoir House in November.
Mhairi explained: 'Raemoir is where it all began five years ago. It started as a fun clay shoot for some friends and now my aim is to get 500 individual ladies to shoot with us before our birthday.
'To date we are at 446, I would like to have 500 for five years! Working in partnership with our sponsor Country Ways of Aberdeen, I am pretty confident of reaching our target.'
Under the umbrella of Glad Rags ladies can enjoy, clay events, simulated driven days where clays are used instead of live birds and full driven days.
Ladies of all experiences are very welcome from never held a gun before to the more seasoned shot. Many ladies come on their own or with friends for a girl's day out.
The next event is an afternoon tea clay shoot at Saplinbrae House Hotel on 24 March.
For more information and to book visit www.gladragsandcartridgebags.com or call Mhairi Morriss on 07841 393 155.