Country house fishing party is exclusive opportunity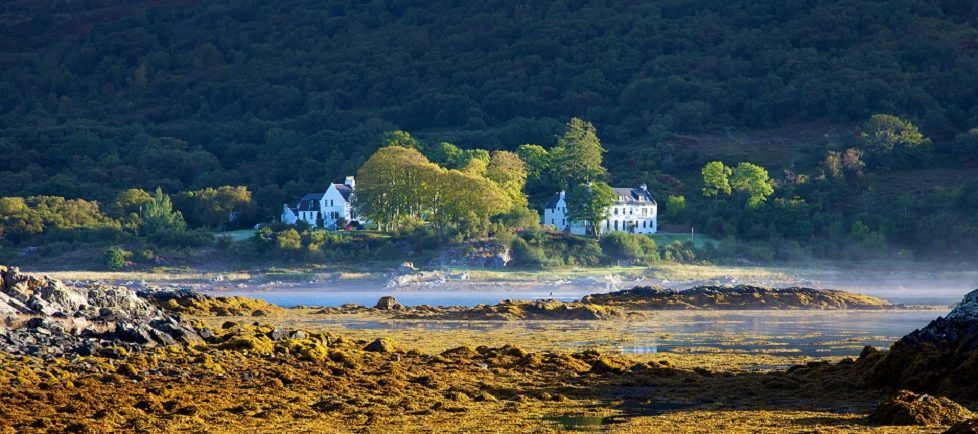 A grand one-off three-night fishing party will mark the close of the sporting season at Kinloch Lodge this October.
It's an appropriate send off, given its history as the Macdonald family hunting lodge.
Located close to the Skye bridge, at the southern end of this dramatic island, down a long, private drive and at the foot of Kinloch Hill, Kinloch Lodge sits on the shore of tranquil Loch Na Dal Kinloch is perfectly positioned to offer country sports.
Until recently home to Lord Godfrey Macdonald, the 34th hereditary chief of the Macdonald Clan, and his wife the food writer Lady Claire Macdonald, and now in the very capable hands of their charming daughter, Isabella, for 40 years Kinloch has been renowned for its fine food and its 'our home is your home' hospitality.
During the three-night Country House Fishing Party a limited number of guests will get a glimpse of days gone by, when the country house party was the centre of political and social life.
During their golden years (1861 and 1914) food was as important at these lavish events as the sport – a tradition that Kinloch embraces from the moment arriving guests are greeted with afternoon tea. Later that evening they'll enjoy a lavish five course dinner.
Kinloch's award-winning breakfast with its famous scones rivals the best traditional sportsman's breakfast, and is the perfect set up for Saturday's trout fishing on the nearby Clan Donald trout lochs where lunch will be a winter picnic.
Amongst some of the most majestic and peaceful scenery in the UK, steeped in tradition and lore, Kinloch's own ghillie (who acts as an attendant on a fishing, fly fishing, hunting, or deer stalking expedition), acts as guests' personal fishing guide sharing his knowledge, skills and providing great 'craic'. The ghillie will provide casting tuition if required, and show the fishers the best flies, most prolific spots and help with technique to give them the best chance of catching these wild wonders of the water.
A wonderful seven course dinner is the reward for the day's efforts and the lodge's open fires, charming, family heirloom-adorned drawing rooms offer the perfect setting to get to know other like-minded guests and discuss the day's sport. Super king-size sumptuous beds and indulgent bathrooms offer the perfect end to a perfect day.
Sunday provides a chance to kick back and relax, after breakfast there's the option to join a gentle guided ramble over Kinloch Hill to the abandoned village of Leiter Fura where Kinloch's Ghillie will share historic clan and cultural tales told through the landscape.
A traditional Sunday lunch is served on return followed by a whisky tasting and fly tying in the drawing room, leaving just enough time for a light supper before another wonderful slumber. On Monday morning there's time to enjoy one more award-winning breakfast before heading home, having made memories of Kinloch Moments that will last a lifetime.
The three-night break starts on Friday 12 October for more details and costs, click HERE.