Catriona has neigh problems in getting horses healthy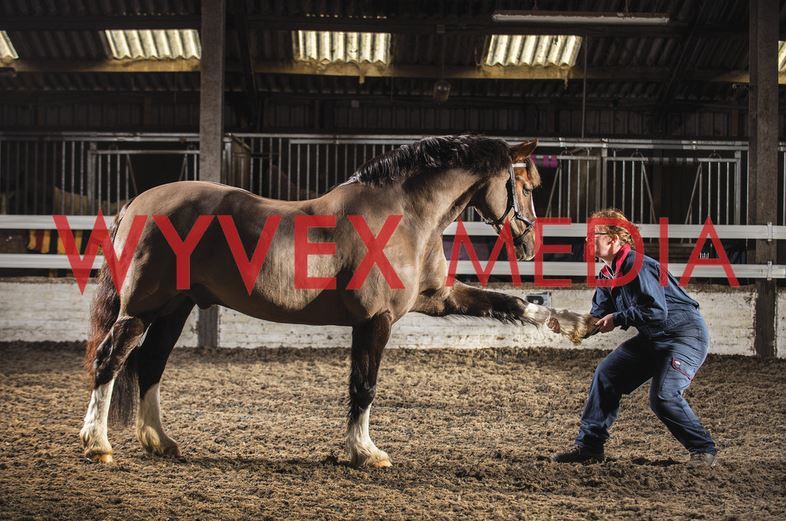 Scottish equestrian physiotherapist Catriona Goulding talks about her life in the welfare of horses.
I had a farm and horse upbringing and as a child I noticed that animals responded well to being massaged.
My own horse loved being tickled, which made me wonder about being a physiotherapist for horses.
As an animal physio I have been asked to work with dogs, bulls and even chickens, but horses are by far my most regular clients.
They range from Shetlands to Clydesdales and from top performers to family pets. I also compete with my own horses, Lucky Miller and Rockhopper, in showing and dressage.
I took a degree in Equine Science in Gloucestershire before working in a point-to-point yard, a show yard and a therapy centre, grooming, training and instructing, latterly at Gleneagles Equestrian Centre.
An ITEC in equine massage and Diploma in Animal Physiotherapy preceded my setting up my own business.
It's a massive team effort to achieve good results, working with vets, farriers, saddlers, dentists, trainers, instructors, owners, riders and of course with the horses themselves. My work includes assessing the horse and finding suitable exercises and work regimes aimed at the prevention of, or recovery from, injury.
Pictures by Angus Blackburn.
Read the full story in the latest issue of EQY Magazine, which comes with the July 2018 edition of Scottish Field.