Edinburgh entrepreneur sets off on world's 'Impossible Row'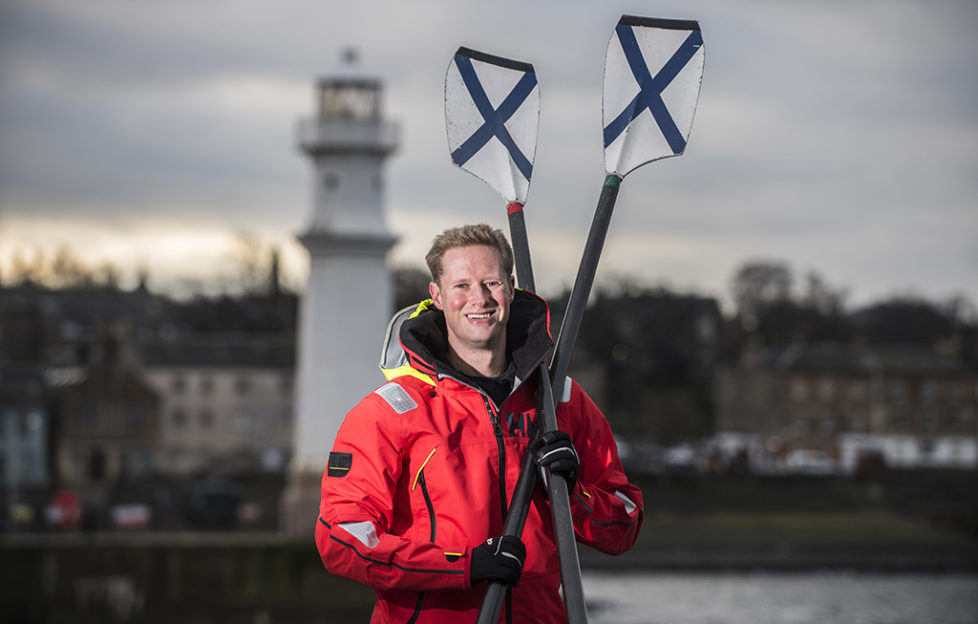 I love nothing more than an adventure story. Even better, tales of real-life explorers intent on pushing the physical and mental boundaries of mankind.
Trading in his day job for three weeks and embarking on an epic mission of his own is Jamie Douglas-Hamilton from Edinburgh, founder of Actiph Water.
Alongside five team members, Jamie is undertaking a world first by rowing the infamous 750-mile Drake Passage from South America to Antarctica – a gruelling trial that has been dubbed 'The Impossible Row'. Not only will they be doing this completely unassisted, they will be rowing without the help of wind power.
'When I was a boy,' says Jamie, 'I read Endurance about Shackleton's rescue voyage when they sailed from Elephant Island to South Georgia in a small lifeboat and I couldn't believe the hardship they went through. It is exciting but slightly scary that we are going in a similar size boat that is lower to the sea and that we are rowing against the waves and current which will be dragging us east, as we will be rowing southwards.'
Waves in the Southern Ocean can reach up to 80 foot, which is surely enough to put most people off from undertaking such an epic journey. But Jamie, having already set two Guinness World Records when rowing 5,000 miles across the Indian Ocean, all the way from Australia to Africa, is au fait with battling rowing blisters, coping with immense sleep deprivation and tough weather conditions. Setting off in the next week, weather permitting, he and his crew are hoping to be over the finish line just in time to see in the bells for the New Year.
'Everyone told us we are crazy to attempt this and that is why it has been named "The Impossible Row", explains Jamie. 'But I believe anything is possible if you really commit to something. This will be the hardest challenge any of us have faced but we have a very fit and determined team. The most frightening part is the huge waves expected to hit us side on but we have planned for every eventuality, so we are ready to face whatever the Drake Passage throws at us.'
Adventure also runs in Jamie's veins and is following in the footsteps of his grandfather, Douglas Douglas-Hamilton, 14th Duke of Hamilton and commander of 602 City of Glasgow squadron, who happened to be the first to fly over the summit of Mount Everest in 1933 in an open cockpit biplane.
Fiann Paul from Iceland is captaining the expedition and has broken Guinness World Records of his own, beating the top rowing speed on record on the Atlantic, Indian, Pacific and Arctic Oceans. If successful, he will be the first person in history to have held Guinness World Records on all oceans.
Colin O'Brady is first mate and is a four-time world record holder who last year was the first to trek solo and unassisted across Antarctica. Other members of the team include Cameron Bellamy who has just completed the longest open channel swim in history when he swam from Barbados to St. Lucia. Andrew Towne is an ultra-endurance athlete and rower and John Peterson captained Yale's rowing team.
The expedition is being recorded by the Discovery Channel, which is sending their 'Braveheart' vessel to follow the journey, however the boat will offer no support or supplies to the athletes.
You can follow their progress online with updates on Twitter at @actiphwater and @discovery.