Brexit, policy, pay gap and more at Rural Parliament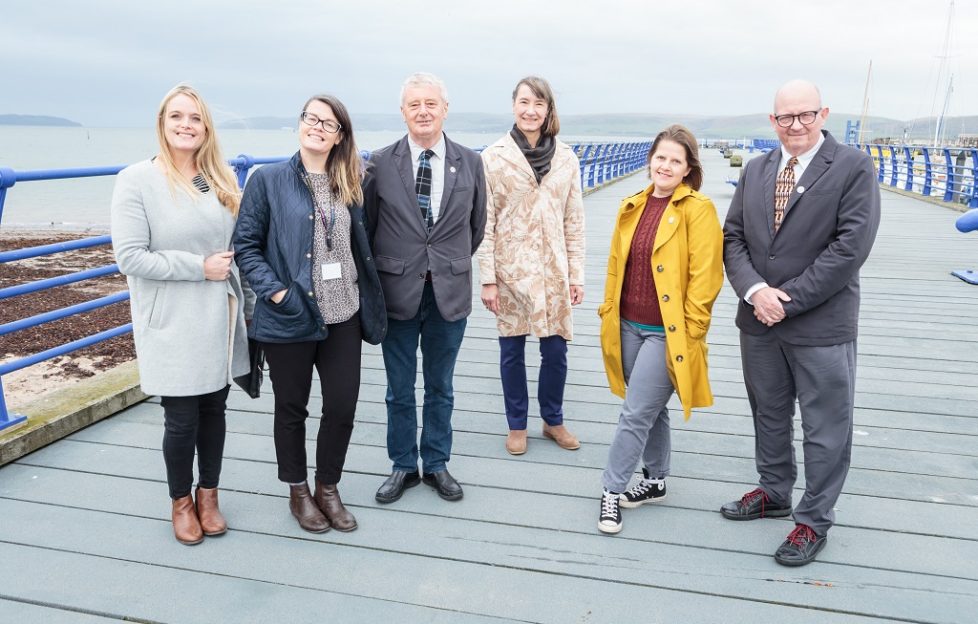 Around 400 people from across Scotland will arrive in Stranraer this week to take part in the Scottish Rural Parliament.
Thought to be Scotland's largest participatory democratic event, the Scottish Rural Parliament takes place every two years.
It brings people working, volunteering and representing rural communities together directly with policy makers and influencers to explore solutions to a range of rural challenges and to look at opportunities for community led solutions.
Topics of discussion include health service provision, future rural policy, rural gender pay gap and supporting refugees in rural areas; as well as more typical rural concerns such as land based industries, connectivity and rural housing.
The twin themes of the 2018 Scottish Rural Parliament are Brexit and empowering communities to 'Take Action'.
Delegates will represent most of rural Scotland, from host region Dumfries and Galloway in the south to Orkney in the north.
Learning and expertise will also be shared from international representatives attending from Ireland, Finland and England. A number of young community representatives and youth organisations will also take part, reflecting 2018 being Scotland's Year of Young People.
Emma Cooper, chief executive of Scottish Rural Action who organise the Rural Parliament, said the Scottish Rural Parliament is rural Scotland's opportunity to engage with and influence policy makers.
She said: 'There has never been a more important time for rural Scotland to come together to speak with one, powerful voice. Every community in Scotland will be affected by Brexit, with rural areas particularly exposed, so it's important that Scotland's rural communities organise and take action to prepare for the changes ahead.
'The Rural Parliament programme has been designed to empower delegates to take action in their own communities and to harness rural Scotland's knowledge and expertise to inform post-Brexit policy decisions by inviting rural representatives to engage with and influence policy makers during this period of change.
'With the ongoing uncertainty over the Irish border arrangements it is fitting that we are meeting in Stranraer, a town that may yet be facing an EU border on its doorstep.'
The 2018 Scottish Rural Parliament has been supported by a number of regional and national organisations including South of Scotland Economic Partnership, Dumfries and Galloway Council, Dumfries and Galloway LEADER and Dumfries and Galloway College.
The Scottish Government sponsors Scottish Rural Action to build a rural movement and to organise a Rural Parliament event every two years.
Mairi Gougeon MSP, Minister for Rural Affairs and the Natural Environment, will open the Rural Parliament on Wednesday, 14 November, and the event will close with the presentation of a post-Brexit policy statement to Michael Russell MSP, Cabinet Secretary for Government Business and Constitutional Relations, on Friday 16 November.
Ms Gougeon said: 'I am delighted to support Scotland's Rural Parliament – the only one in the UK – that provides an opportunity for rural communities to gather, share knowledge, and engage directly with policy makers on the areas that matter the most to them.
'I am particularly keen that young people contribute to that discussion, it is vital that they have a voice and that we work together for the benefit of our rural communities.'
The Scottish Rural Parliament is inclusive of a wide range of representation from young people at the event, including the Highland Youth Convener and representatives from Police Scotland's Youth Volunteers.
Organisers have also involved young people throughout the planning, delivery and the hosting of the Rural Parliament.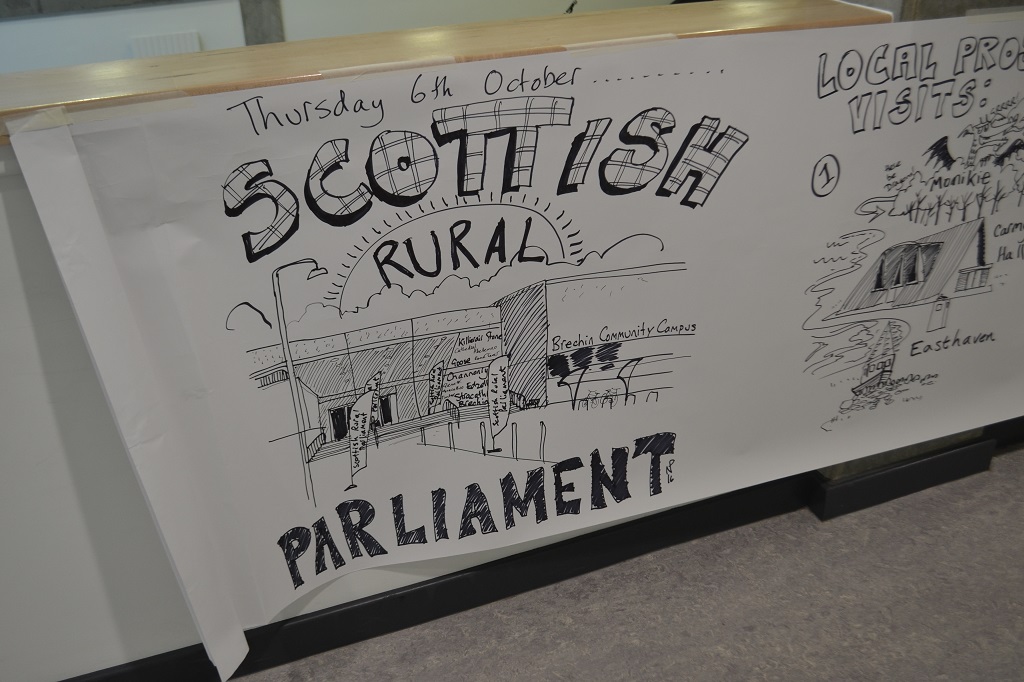 Working closely with Dumfries and Galloway College the event is supporting the skills development of hospitality students who will be collaborating with local businesses to provide catering at the event.
Fiona Herron, manager for the college's Stranraer campus said: 'The college is a key player in providing training, education and support for the communities and businesses in this very rural corner of Scotland with an approach to learning that very much reflects its locality.'
Councillor Elaine Murray, leader of Dumfries and Galloway Council, said: 'Given the rural nature of our region, Dumfries and Galloway is delighted to host this year's Scottish Rural Parliament. Our rural landscape often poses some unique challenges for our area and this is added to by the uncertainties of Brexit. Our rural economy is often heavily dependent on EU funding, particularly the Common Agricultural Policy, and the impact on our communities could be great if this funding is not replaced. In 2016 it was estimated that over 6,700 people were employed in agriculture in Dumfries and Galloway, this equates to 10% of the overall Scottish agriculture workforce and 11.8% of all jobs in our region.'
The Scottish Rural Parliament takes place from 14-16 November in Stranraer. For more information and details of the programme visit www.scottishruralparliament.org.uk.