Bid to create a new home for Edinburgh Rugby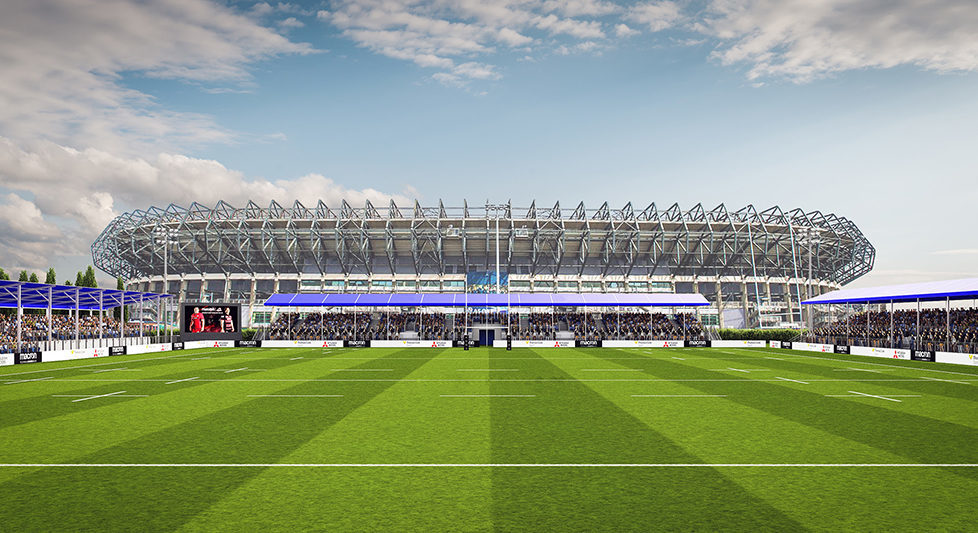 Plans to create a new home for Edinburgh Rugby have taken a step forward with a planning application being submitted City of Edinburgh Council.
Scottish Rugby has confirmed it intends to create a new playing venue in the shadow of BT Murrayfield, which will have a capacity of up to 7,800.
The land is currently used as training pitches, but if permission is granted, it will become the new ground of Edinburgh Rugby.
The bid centres on providing a fan-focussed, playing venue in the city that will incorporate a new 3G surface and covered spectator stands around all four sides of the ground.
Edinburgh will play its home matches on the international pitch at BT Murrayfield for the coming 2018/19 season, with the aim of commencing the 2019/20 campaign in the new purpose-built venue.
Scottish Rugby has designed the project using flexible infrastructure and is open to making the space available to other users from the wider rugby community in Scotland, and the possibility of other sports as well.
Scottish Rugby's chief operating officer Dominic McKay said: 'We are incredibly excited to be in a position to be able to submit this application to give Edinburgh a new home.
'After many years of exhausting all the potential stadium and playing ground options for Edinburgh in the local area, we have taken the initiative and will be investing ourselves to develop a venue that can help the team to grow and provide a great spectator experience.
'We are fortunate to have space within the BT Murrayfield campus to comfortably accommodate this planned new facility and retain practice pitches for all elements of rugby.
'We see this as adding increased flexibility to the BT Murrayfield site and believe we have submitted a robust, sensible application and hope it will be viewed favourably.
'I'd like to thank the City of Edinburgh Council for their support to date and look forward to working with them over the coming months.'
Edinburgh Rugby managing director Jonny Petrie added: 'Having just enjoyed one of the club's most positive seasons in recent times on the pitch, it is hugely exciting to announce our intentions to move to a new purpose-built new home.
'It has been a consistent challenge to grow the club without our own ground and we now have developed plans that meet the needs of our fans and reflect the direction we want the team to be moving in.
'We have given ourselves the opportunity to fully engage with rugby fans across the city and beyond and deliver a matchday experience that merits their growing support.'
Edinburgh Rugby head coach Richard Cockerill concluded: 'I've said right from the start that Edinburgh has a lot of potential but it had lacked a strong culture and sense of identity.
'What is exciting about this new project is that as a club, as players, staff and fans we could have a home that we can begin to build something from. It will give us a focal point, excellent facilities and a chance to move the club forward both on and off the pitch.'
With the Scotland national team and other representative sides now regularly training at the Oriam National Performance Centre and the need to replace an existing 3G pitch the plans will utilise land on the west side of the BT Murrayfield site previously used for training purposes.
A further update on developments is anticipated around the start of the 2018/19 season.