Turkish Delight is an inspiration for new Edinburgh Gin – just in time for Mother's Day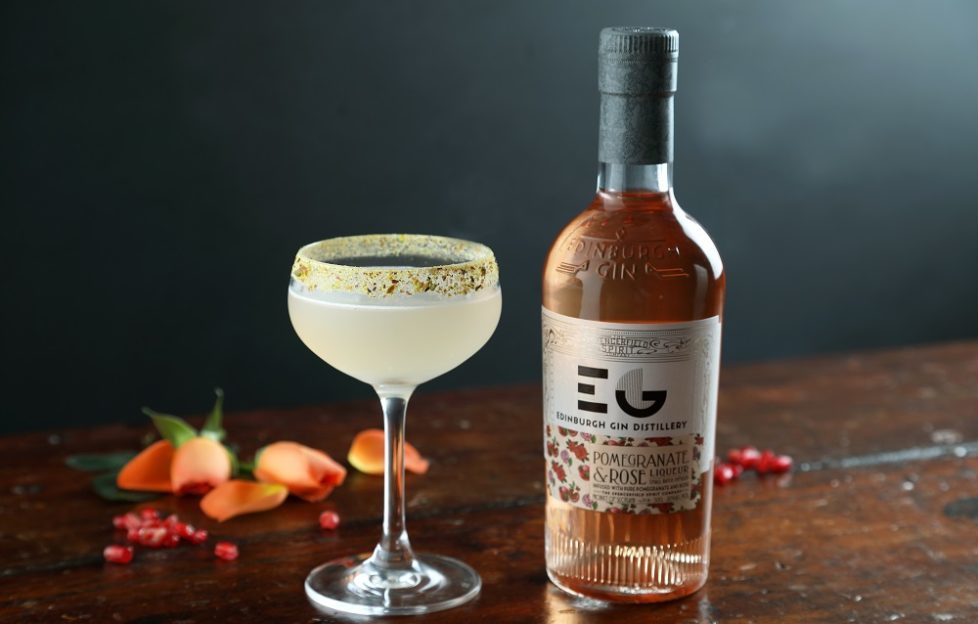 A delicious Scottish gin has been made available across the UK just in time for Mother's Day.
Edinburgh Gin has launched its sumptuous fruit gin liqueur of pomegranate and rose available nationwide, which could be an ideal present for those looking for a gift for their mum.
The drink blends ruby-red pomegranate seeds and damask rose petals with the classic Edinburgh Gin, and the lavish liqueur is softly floral with a light citrus lift.
The packaging is special too, as it is presented in the classic art deco style bottle, the colour and floral label are beautifully feminine to match the gin's delicate flavours.
This new flavour is now available nationwide in John Lewis, across Scotland in Co-op as well as specialist retailers, online at Edinburgh Gin and the distillery shop.
Edinburgh Gin head distiller David Wilkinson said: 'Using our classic London Dry Gin as a base, we like to experiment with flavour to create a range that is vibrant and varied to enrich the gin drinking experience through flavour and colour.
'This gin liqueur was inspired by classic flavours of the Orient: the candied, floral characteristics are reminiscent of Turkish Delight.
'On the nose, this fruity liqueur has the soft aroma of rose petals, whilst on the palate, luscious flavours are balanced with a light citrus finish.'
This liqueur joins the rest of Edinburgh Gin's family of fruit gin liqueurs; Raspberry, Elderflower, Rhubarb and Ginger and Plum and Vanilla.
The gin is price 50cl RRP £18.49/20cl RRP £10.99.