Snow tubes are the perfect way to entertain the kids after the Beast from the East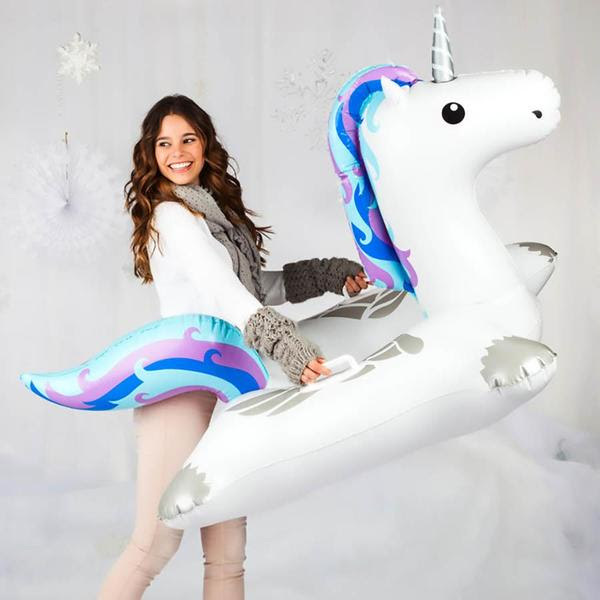 Scotland has been hit by the Beast from the East over the last couple of days, with lots of schools closed due to the snow.
But there's no need for children to be stuck indoors, as they can get into the great outdoors in cartoon style with some new wild and wacky animal snow tubes.
Novelty pool floats have been a bit of a pop culture sensation over the last few summers, so it's no surprise that inflatable vinyl firm Big Mouth Inc have brought that same kitsch aesthetic to their range of groovy blow-up sleds.
It's a bit of a slippery slope this sledging lark, because once you start you can't stop.
But with a choice of expandable steeds – giant winter unicorn, radical reindeer or abominable snowman – there's no excuse not to be taken for a pumped-up ride.
Built for comfort and for speed, these snowy 'whoopee!' cushions are a whole hill of fun.
The giant unicorn snow tube measures five feet long, while the reindeer and yeti are both four feet.
The Animal Snow Tubes cost £27.99 from The Fowndry.