Demand for properties with equestrian ties is on the rise in Scotland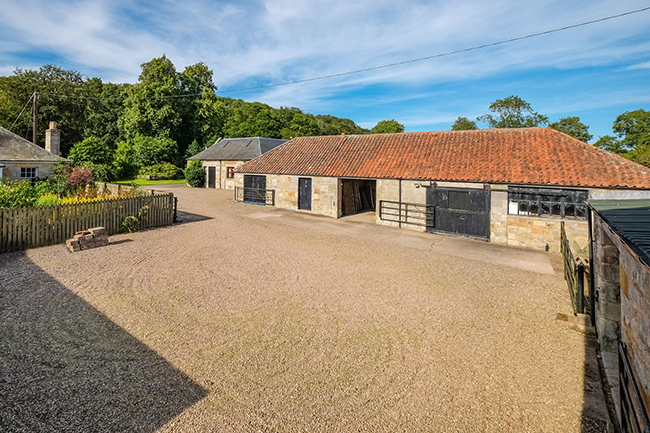 The demand for premium Scottish properties is on the rise, especially houses with paddocks, stables or equestrian facilities.
The residential lettings market in rural areas of Scotland, including Fife, Angus and Aberdeenshire, is being driven by demand for premium property.
Geoff Laird-Portch, who manages residential lettings for Galbraith in Fife, Aberdeenshire and Angus, said: 'There is huge demand and very rapid turnover for properties which have a few acres of land, grazing paddocks, or, even better, full facilities such as stables or an outdoor riding school area. Typically, we let these properties within two to three weeks of them coming on to our books.
'Many people who are currently paying full livery for their horse can make significant savings by living in a property which has facilities for their horse on site. The cost savings can be quite substantial and it's also much more convenient and saves them a lot of time if they don't have to drive to a commercial stable twice a day to look after their horse.
'Tenants tend to be families or couples who are seeking to make the change from living and working in a town or city to realising an often long-held ambition of living in the countryside with their horse, dog and an open fire.
'Over the past 12 months the improvements to broadband speeds have played a major part in facilitating working from home. It is now realistic for one member of the family to work from home either every day or part-time, enabling more rural properties to be considered as their main residence.'
Galbraith lets around 10 houses with full equestrian facilities including stables in Aberdeenshire, Angus and Fife per year, with many more lets in these regions offering some grazing land for horses.
The lettings sector is far more heavily regulated now than in previous years and is facing additional regulation from December this year.
However, Geoff Laird-Portch feels this is not deterring potential landlords from entering the sector.
He explained: 'We actually have more residential properties to let across Scotland as a whole now, compared with the same period last year.
'The main growth areas for us in terms of lettings have been Fife and Inverness-shire, but we find that landlords in most areas are mindful that a more regulated industry offers benefits for both tenants and landlords. We help landlords navigate through the complexities of tenancy agreements, energy efficiency certificates and health and safety legislation. Where tenants are well protected by legislation, the whole sector prospers.'