Charles Hamilton Ltd launch The Isles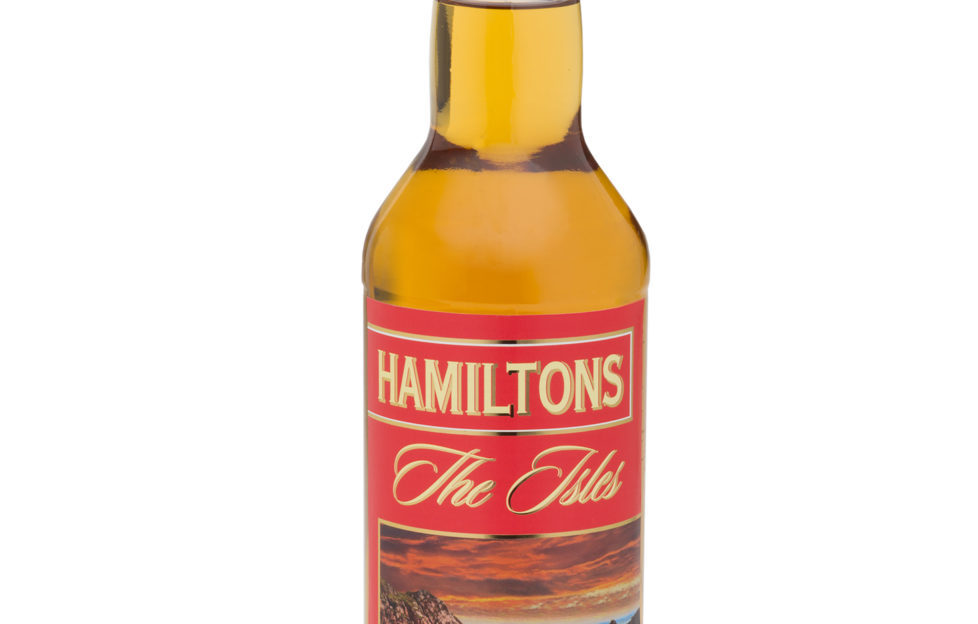 Charles Hamilton Ltd has announced the addition of 'The Isles' edition to its regional malt and grain whisky range. The new Isles release extends the Speyside, Highland, Islay and Lowland regional spread. Each region is presented in its own distinctive colour scheme. The Isles version is distinguished by its striking 'coral tinted' cylindrical carton and bottle labels design.
The Hamiltons range is aimed at the discerning drinker who is looking for the opportunity to try excellent whiskies from the regional areas of Scotland. The packaging for each expression describes the product concerned and the characteristics of the highlighted region with geographical illustrations, a whisky map of Scotland and individual tasting notes.
Duncan Baldwin, Regional Director, stated: 'The Isles release is a great addition to the range and compliments the main classified regions very nicely'.
Tasting Notes
Colour: Ripe barley
Nose: Grassy and fresh with floral hints, toffee sweetness and aromas of brine and seashore
Palate: Floral jasmine swirls with a mélange of pears, oak and marine tones
Finish: Florality gives way to a spicy finale.
The whole range is bottled at 40% vol and packaged in cases of 6 x 70cl clear glass bottles with individual cartons.
The new edition will be available in key European, Duty Free and selected world markets. Typically, The Isles will retail for around £33 per bottle in the UK and Euros 39 in Europe.