Rare Harry Potter book marks 155 years of Hamilton and Inches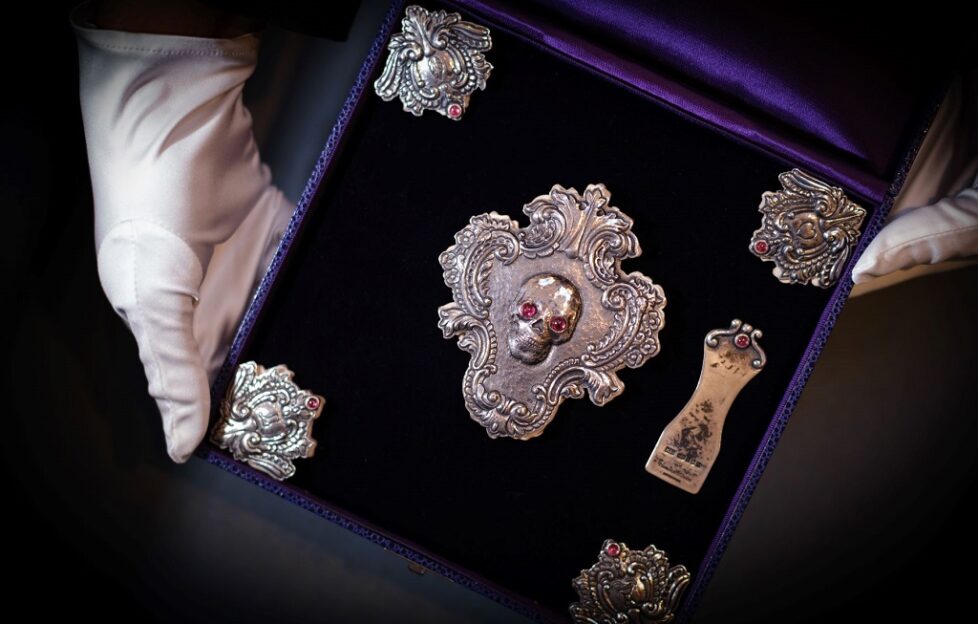 A rare JK Rowling jewelled novel cover is among the handcrafted items which are on display as part of Hamilton & Inches' celebrations for 155 year anniversary.
Hamilton & Inches has unveiled its new Celebrating our Craft exhibition, which is running until September 5, and located in its showroom in Edinburgh, and showcases some of the most intricate and luxurious creations from generations of artisans, with the earliest piece dating back to 1885.
Amongst the collection of handcrafted items is a rare, jewelled cover of JK Rowling's handwritten The Tales of Beedle the Bard.
Trophies celebrating The Scottish Open, the Royal Highland Show and Scottish Women's Football are also included in the exhibition, alongside a further 70 items generously loaned by businesses and clients alike.
Victoria Houghton, Hamilton & Inches CEO, said: 'The Celebrating our Craft showcase provides a fantastic opportunity to celebrate one hundred and fifty-five years in business.
'We have provided access to never-before-seen, beautifully intricate creations by our extremely talented team of artisans from throughout the years. This craftsmanship is central to our operations and showcasing their incredible work is a fitting way to celebrate this momentous milestone.'
Hamilton & Inches has created items for a wide array of clients including Archerfield, Diageo and more. Bespoke commissions continue to be created in the workshops with its experts utilising traditional skills and crafts.
Victoria added: 'Hamilton & Inches is committed to ensuring craftsmanship is relevant to contemporary life, especially at a time when sustainability is of such importance. The Celebrating our Craft showcase shines a light on the impact and reach of Hamilton & Inches and how important it is for the craft to continue throughout Scotland.'
Find out more at www.hamiltonandinches.com.