Inception art show launches at Dalkeith Palace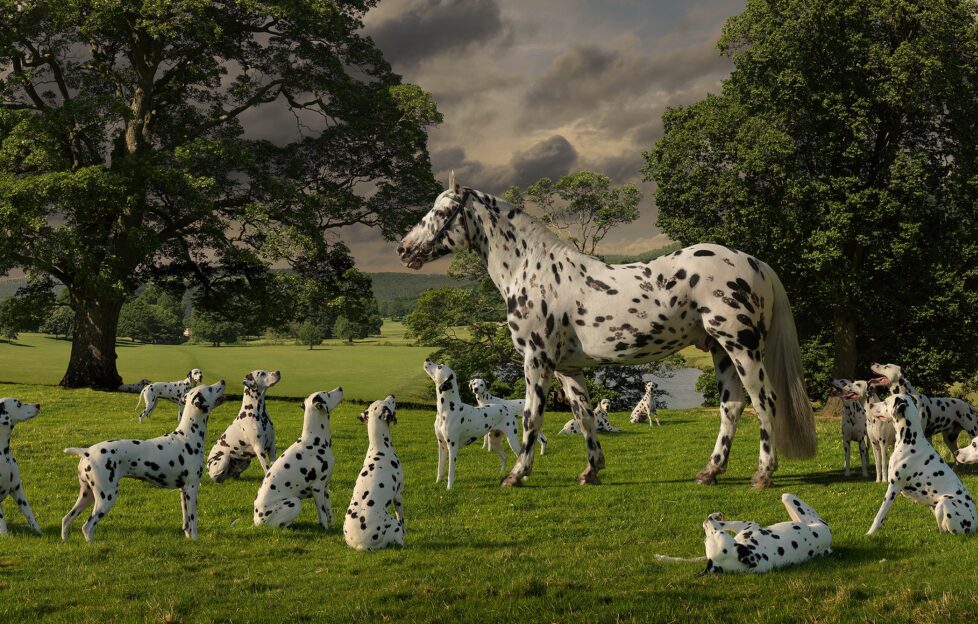 Dalkeith Palace is hosting Inception, a new art sales exhibition launching this month, to showcase the work of handpicked British artists.
In a world adapting to Covid-19, Inception has been created to allow artists, who have endured extremely tough times over these past 20 months, to collaboratively present their collections to the public. Artists' collections will be shown in 'found spaces' within Dalkeith Palace.
An impressive roll call of respected artists have already signed up to present their work. These include artist and textile designer Hatti Pattison, artist Christine Clark, sculptor Frippy Jameson, artist and textile designer Taisir Gibreel and artist Jonathan Freemantle.
Hatti Pattison said: 'This opportunity of working collaboratively at the Dalkeith Palace with a group of amazing artists could not be welcomed more. We are finally doing a show. Hurray! It will be a unique show. I feel invigorated, excited, grateful and it's a fantastic opportunity to reconnect in person with artists and with the public coming in and viewing our collections. I cannot wait and feel very grateful to be asked.'
Christine Clark agreed: 'I am absolutely thrilled to be exhibiting alongside my contemporaries in such a unique location. Painters, sculptors and photographers, reemerging into the world, finding light under one exquisite roof. Every human on the planet has experienced this pandemic. Each of us finding our own way through enforced periods of solitude, this feels like a new dawn in so many ways. An exhilarating throwing open of our studio doors to allow fresh air and fresh eyes to join in the celebration of moving forward.'
Frippy Jameson added: 'The past 20 months has been an interesting time for artists and for me personally there were concerns when exhibitions began to fall away. However, artists are problem solvers, they are resourceful and they are survivors by their nature.
'I found the positivity and resourcefulness of fellow artists truly inspirational as they found innovative ways to support one another over the last 18 months, in selling work and keeping our community afloat. Artist Matthew Burrows launched his initiative The Artist Support Support Pledge where by artists sold work at £200 with a pledge to buy another artist works when they had sold five pieces. I made work and bought work myself from incredible artists that I would not usually have been able to.'
Taisir Gibreel said: 'I am absolutely thrilled to be exhibiting alongside so many wonderful artists in this stunning location. I feel inspired, exhilarated and reenergized to be involved with such an exciting new beginning. Inception couldn't be a more perfect setting to showcase a body of work that was born out of what can only be described as challenging times.'
And Jonathan Freemantle concluded: 'Although in many ways the last 20 months have been challenging, I've found it equally liberating. I moved my studio to a smaller space at home and embraced Instagram as a sales tool. I completed a 100-day challenge and am halfway through a 200-day challenge, where I post a new work online every day. All the work has sold, and I'm now making two bodies of larger works for exhibition. It feels good to be scaling up again to be part of this exciting new project, Inception.'
A full list of exhibitors can be found HERE.