Laings host Chopard watch and jewellery roadshow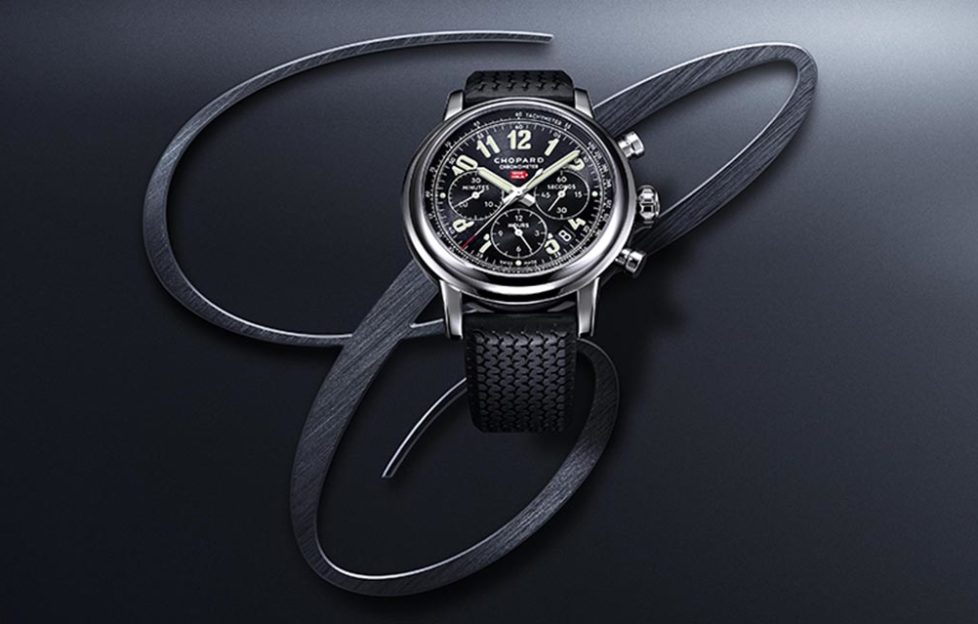 Luxury jewellers Laings will host Chopard's Travelling Roadshow as it visits their stores throughout the summer.
Chopard are a renowned watchmaker and jeweller and the roadshow offers an exclusive viewing of their Basel 2019 launches as well as some special pieces from their boutique stock.
Laings will host the exclusive roadshow as it travels across the UK to their stores in Southampton (from Saturday 1–Wednesday 12 June), Cardiff (from 15–26 June) and Edinburgh (from Saturday 29 June–Wednesday 10 July).
The roadshow will showcase an exquisite range of timepieces and jewellery from the celebrated brand, with the extra special pieces being shown exclusively in stores. Guests will be able to view highly-complicated watches from the L.U.C range, as well as covetable timepieces from the Mille Miglia collection.
Charlotte Rhodes-James, wholesale manager from Chopard, said: 'This is a rare opportunity for jewellery and watch lovers to view and purchase from an exceptional collection of Chopard creations, including new designs for 2019, as well as classic pieces from our fine watchmaking and boutique jewellery collections.'
Chopard are also well known for their playful jewellery creations that are filled with joie de vivre. Sparkling pieces from the Happy Diamonds and Happy Hearts range will be on display with some new designs from Basel this year.
These charming pieces feature dancing diamonds and mother-of-pearl details and all perfectly capture the joy of wearing a piece of Chopard jewellery.
Richard Laing, director of Laings added: 'Chopard are a brand that create an air of excitement with their pieces, they are always unique and fuel the imagination. We're delighted to be able to showcase the new launches from Basel 2019 and we're so looking forward to sharing the beautiful pieces.'
Chopard were also delighted to be given the opportunity to support Laings Charity Partner, the British Heart Foundation, and 5% of all the sales from the roadshow will be donated to the charity.
The British Heart Foundation is a charity that means a lot to the Laing family and the luxury jewellers has been dedicated to raising vital funds to support the life-saving work that the British Heart Foundation does. With a glittering range of Heart designs Chopard is the perfect fit to help to beat heartbreak forever.
Richard concluded: 'We've been working hard over the past 10 months to support the British Heart Foundation in everything we do and it's amazing that such a prestigious brand, such as Chopard are willing to help. The heart emblem is synonymous with Chopard designs and they really are a "Big-Hearted Maison".'
Click HERE for more information on Laings.