T-Rex visits High School of Glasgow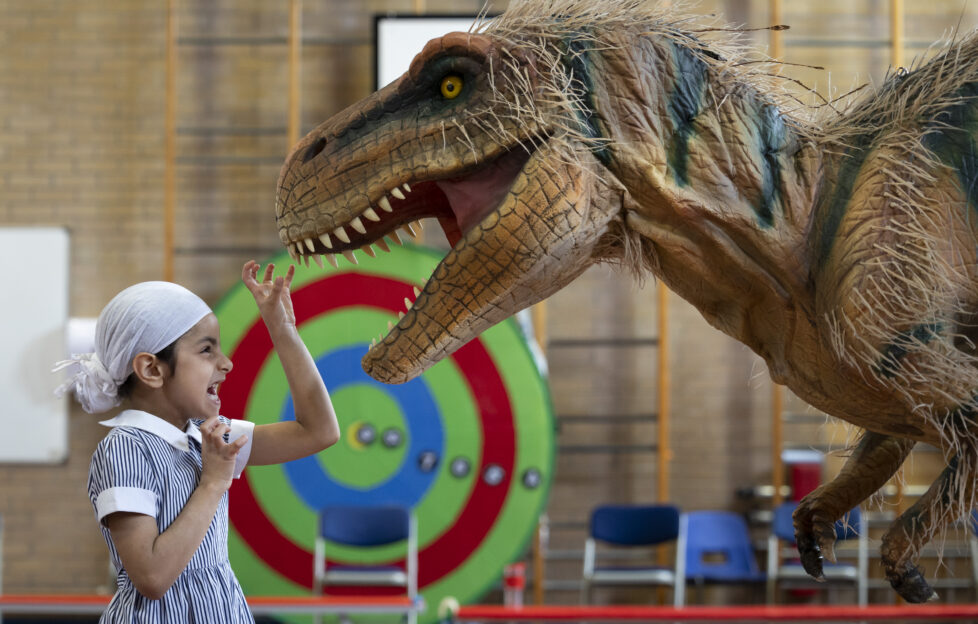 PUPILS at The High School of Glasgow received a visit from a tyrannosaurus rex to mark the end of their junior school's first science week.
"Jam", the four-metre high T-Rex, is the brainchild of two former primary school teachers – Sam Bryan and Joseph Parsonage – who created their business, Teach Rex, to provide workshops for children.
Junior school pupils needed to show bravery and wit to outsmart the T-Rex in a variety of activities, while learning more about dinosaurs.
Maggie Pollock, deputy head teacher for learning and teaching at The High School of Glasgow's junior school, said: "Memorable moments are the ones that stay with us, which is why every day we strive to create learning that is memorable.
"If you think back to your time at school, it is the big moments, the trips, the school shows, the hands-on lessons where you were learning but didn't even realise you were learning that are the moments that stand out.
"This is exactly what our junior school science week delivered."
Gask added: "Science week has been a huge success.
"Activities ranged from creating streamlined pterodactyl gliders, [to] sorting and classifying fossilised dinosaur poo, and building bridges strong enough to support a dinosaur's weight.
"Pupils learnt how to excavate fossils, explored dinosaur sneezes, and created their very own ammonite fossils.
"It was fantastic to see so many young minds exploring, discovering, learning and having fun."
Read more news from Scotland's schools on Scottish Field's education pages.