Strathallan School remembers its war heroes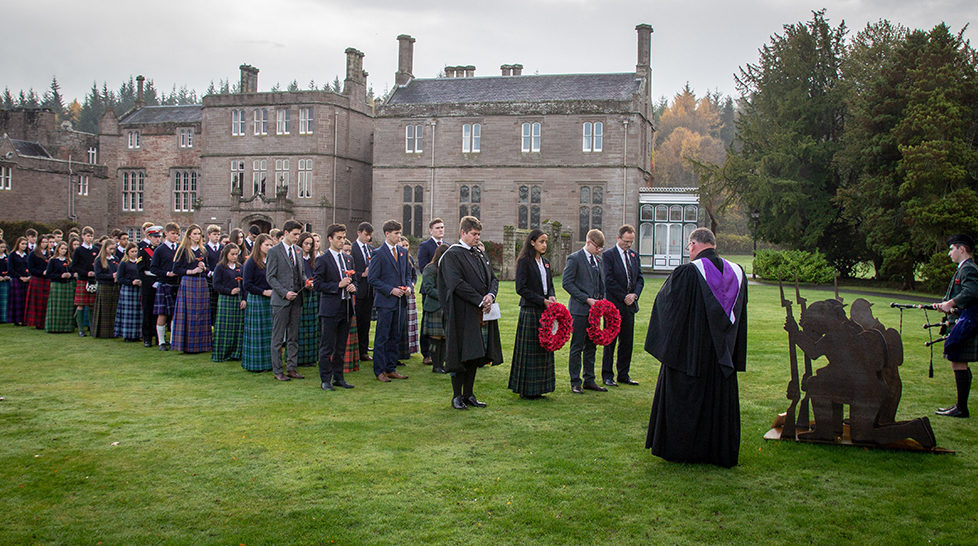 A Perthshire school hosted a series of commemorative events this term to mark the centenary of the 1918 Armistice.
Despite Strathallan School  being only a year old when the outbreak of war was announced at the end of the summer of 1914, the school did not escape tragedy.
Each year on Remembrance Day, the names of James Gowans, Allan Langlands Harley and George Mollison are read out aloud. Much of the early success of the school came from these three pupils, as prefects, sporting giants and academic leaders, all of whom gave their lives during the Great War.
This year, a memorial sculpture was unveiled in honour these three of fallen captains of the school and all other Strathallan alumni who have given their lives in conflict. This was followed by a Word War I commemoration dinner at which Strathallan staff and pupils hosted current and former members of the Armed Forces.
The sculpture, designed by pupils with help from the school's design and technology department, represents the three captains of school on the battlefield and is situated beside the school chapel in the 153 acre Strathallan estate.
Strathallan has also hosted a series of World War I commemoration lectures including Lt Colonel Duncan Forbes OS, Ewan Cameron, Sir William Freguson (Professor of Scottish History and Palaeography at Edinburgh University), and Mick Crumplin FRCS (FRHistS, FHS, Hon. Curator Royal College of Surgeons).
The commemorative events culminated in a series of MAADS (Music, Academic, Art, Drama, Sports) workshops in which Strathallan's scholars engaged in extension activities in their particular specialisms.
Music scholars explored the sentiment of trench songs with Craig Muirhead (RSAMD) in learning and recording some of those specific to Scotland.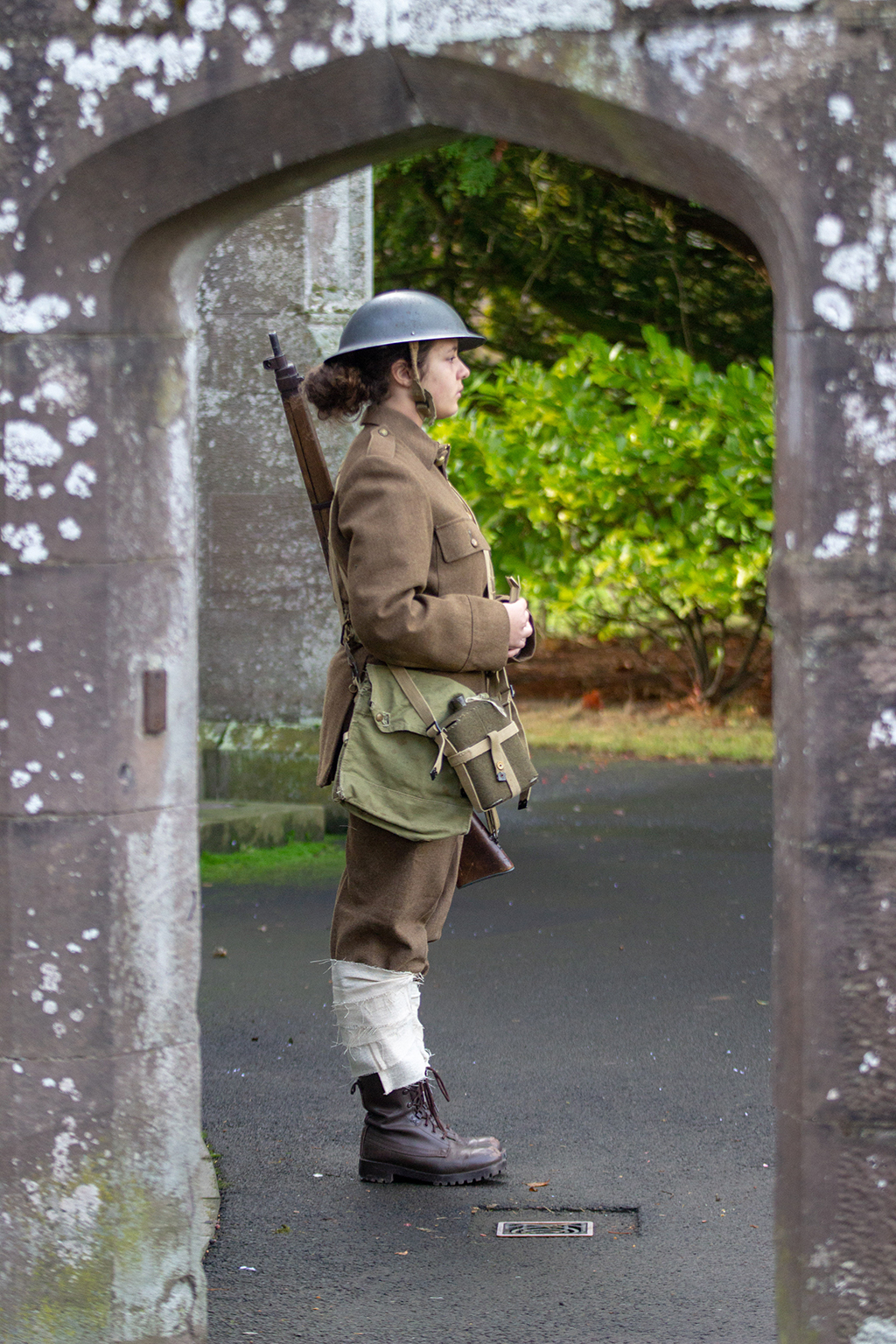 Academic scholars contrasted the poetry of the Armchair Brigade with that of Leighton, Sassoon, Owen and those who wrote of their personal battlefield horrors.
Arts and drama scholars collaborated in developing a series of pop up installations across campus designed to remember the local fallen, the international dimension and the female voice of war.
Sports scholars received a workshop from Major Lee Patchell (Royal Artillery Battery Commander) exploring the drills and training WWI soldiers received in advance of deployment to the Front Line.
The school's senior Navy Cadets opened and closed the final day of MAADS events with the Colours and Sunset Routine in advance of the School's formal Service of Remembrance on Sunday 11 November to which all students, staff, family and friends were invited.