International appeal of Scottish music school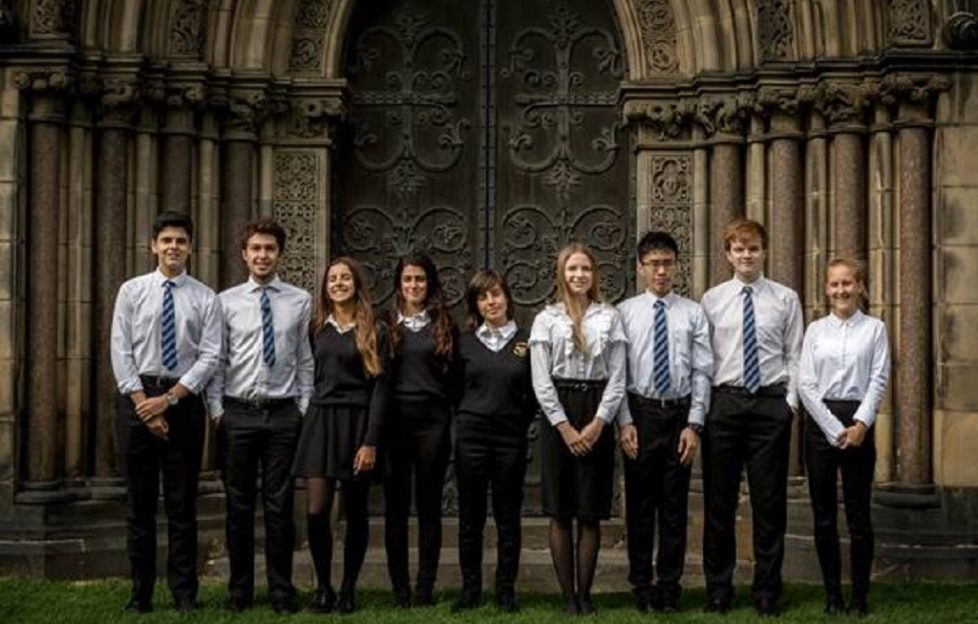 Talented young musicians from throughout Europe have joined Scotland's National Music School.
The reputation of St Mary's Music School as an inspiring, inclusive and supportive environment for young instrumentalists and choristers continues to grow, as this year 14 new pupils have arrived there, and now has nine international young musicians on its roll.
The outstanding academic performance of the school's young musicians in last summer's SQA exams is one result of its unique integrated music and academic curriculum.
The school is Scotland's only independent specialist music school, offering a world class, specialist music education to 9 – 19 year old young people who show exceptional ability and potential. It is co-educational, non-denominational and currently has 77 pupils, of whom 48 are day pupils and 29 are boarders.
Entry to the school is by audition and assessment, based on musical ability and potential, regardless of personal financial circumstances or background.
Thanks to the Scottish Government Aided Places Scheme and philanthropic gifts through fundraising, each family makes an affordable contribution to fees, dependent on income. In some cases fees can be fully covered.
In recent months former pupils, chorister Alexander Armstrong and pianist Steven Osborne, together with Stephen Isserlis, have helped highlight the school's current achievements and future plans through their appearances in a growing series of music education videos which are available at the school's website.
Dr Kenneth Taylor, headteacher at the school, said: 'As St Mary's Music School grows in reputation and stature, I am delighted that this year we have welcomed pupils from almost every area of Scotland, together with the North-East of England, plus a record number of international students.
'Our pupils are a mix of instrumentalists and choristers and it is a privilege for our staff to enable the development of our gifted young musicians and singers. At present, we are busy preparing for our annual Christmas Concert on 17 December which is always a highlight of the school year.'
In addition to its focus on instrumental music teaching, the school is the Choir School of St Mary's Episcopal Cathedral in Edinburgh. The Choir School was opened in 1880 to educate the choristers for the newly built St Mary's Cathedral. Their links with the Cathedral are strong and the choir has been open to girls as well as boys for the past 40 years.
During the weekend the school nurtures musical talent through its long-established and ever expanding programme of term time Saturday Music Classes for children aged 4-12. These enable some 150 local children to discover the wonders of music through interaction with some of the very best music teachers.
Dr Taylor added: 'While St Mary's Music School runs an academic school year which accords with other schools, potential pupils are always welcome to apply and audition throughout the year.
'This year there are still a limited number of boarding and chorister places available, so any parents or music teachers who would be interested in arranging an audition for a young musician or chorister are very welcome to contact us.'
Click HERE for more details.