Dollar Academy is at the forefront of Scottish education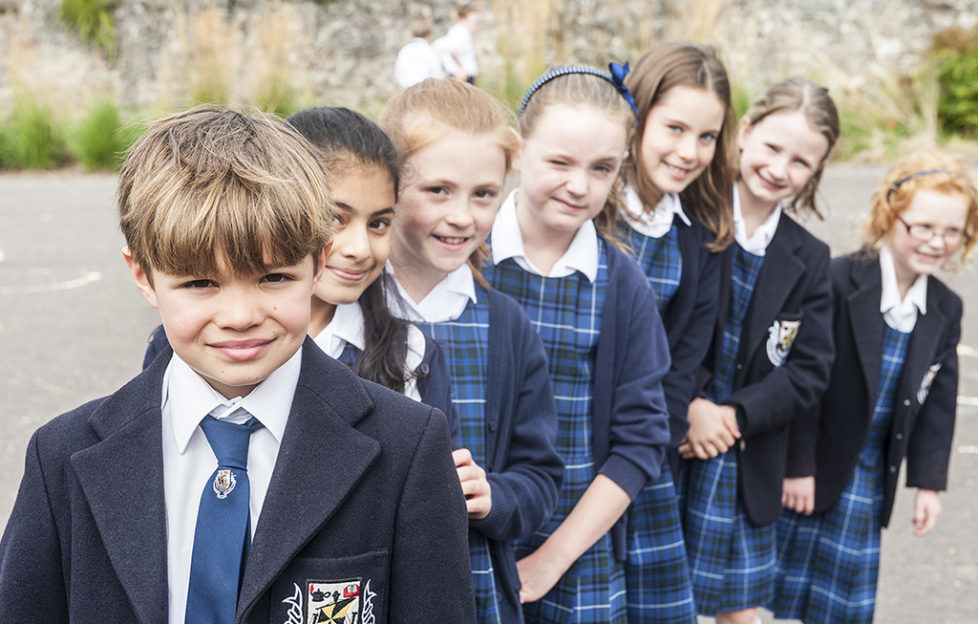 Dollar Academy, which celebrates its bicentenary year in 2018, remains one of Scotland's best performing independent schools.
Thanks to outstanding exam results and an inspiring ethos aimed at bringing out the best in every pupil, the school is highly regarded by parents with both boarding and day places in high demand.
Dollar was named earlier this year as The Sunday Times Scottish Independent Secondary School of the Year, having moved up the academic league tables to third in Scotland. Pupils study the Scottish curriculum and benefit from the widest choice of Highers anywhere in the country.
In the recent 2018 SQA examinations, pupils set a new school record with a 96% pass rate at Advanced Higher level with 63% of these at A-grade. As a result, the proportion gaining places at their first choice university was incredibly high. In Form V, the pass rate at Higher was 95% with 63% of passes at grade A and 43 pupils gaining at least 5 A-grades. New records were also set by Form IV at National 5, with a pass rate of 97%, of which 77% were at A-grade.
The Rector, David Knapman, emphasises the importance of a learning environment where children feel they can thrive.
He said: 'We all know that a happy child learns more quickly than an unhappy one, so a strong sense of community is vital, along with a positive and supportive approach. High quality teaching is essential in any school, but it's a really healthy thing to have a passion for an activity outside the classroom too. Working in teams is of real benefit in that regard – you are helping yourself when you learn to help others.'
There are over 70 co-curricular activities on offer, encompassing sport and the arts, enterprise and academic clubs, volunteering and the Duke of Edinburgh's Award. Debating and CCF are very different pursuits, but both are very popular at Dollar.
Many activities are pursued to a high level – the school has produced national and international performers in many areas, particularly sport, music and art. Rugby and hockey teams regularly reach national finals, with the Hockey 1st XI of 2017/2018 winning a remarkable list of titles this season including the Scottish League and the Scottish Cup. The first XI cricket team have also recently become national champions, the Pipe Band are World Champions, and the shooting team have been Scottish champions for the past 20 years. Dollar is focused on participation as much as excellence, however, with teams at all levels, several bands and choirs, and a host of other options. The aim is to provide something for everyone.
Boarding has always been a key feature of life at Dollar and the Care Inspectorate has described the school as having a 'sector-leading' standard of care for its boarders. The focus is very much on creating a home-from-home environment with small family-style boarding houses located on Dollar's stunning campus at the foot of The Ochils.
Tutors help with homework and excellent facilities are available for pupils to use in the evenings and at weekends. Boarding events include book clubs, karaoke evenings, ceilidhs, panto trips, go-karting, fishing, mountain-biking and cookery to name but a few. One great advantage of boarding at Dollar is that there are several hundred day pupils living locally so boarders have a wide circle of friends, both in and out of the boarding house.
Continuous investment ensures that the teaching and recreational facilities on the 70-acre campus are of a high standard. The classic Playfair Building overlooks newer developments, which include the award-winning Westwater Building, custom-built to house the modern languages and economics departments. There can be no doubt that this is one of the most beautiful sites in Scotland.
To arrange a visit or for more information, email registrar@dollaracademy.org.uk or call 01259 742511.
Dollar Academy is holding an open day on Saturday 8 September.
The annual event offers a great opportunity for families to experience the facilities and boarding houses, and visit the departments that interest your child most. Hear about Dollar from a pupil's perspective during your guided tour and get a taste of some of the 70 plus co-curricular activities on offer.
The admissions team will be on hand to answer any questions about the application process, as will bursary staff who can provide details of bursary and scholarship awards. For more information,  contact: openday@dollaracademy.org.uk
Booking is not required, simply visit anytime from 10am to 1pm on Saturday 8 September.