Year-round demand for equestrian property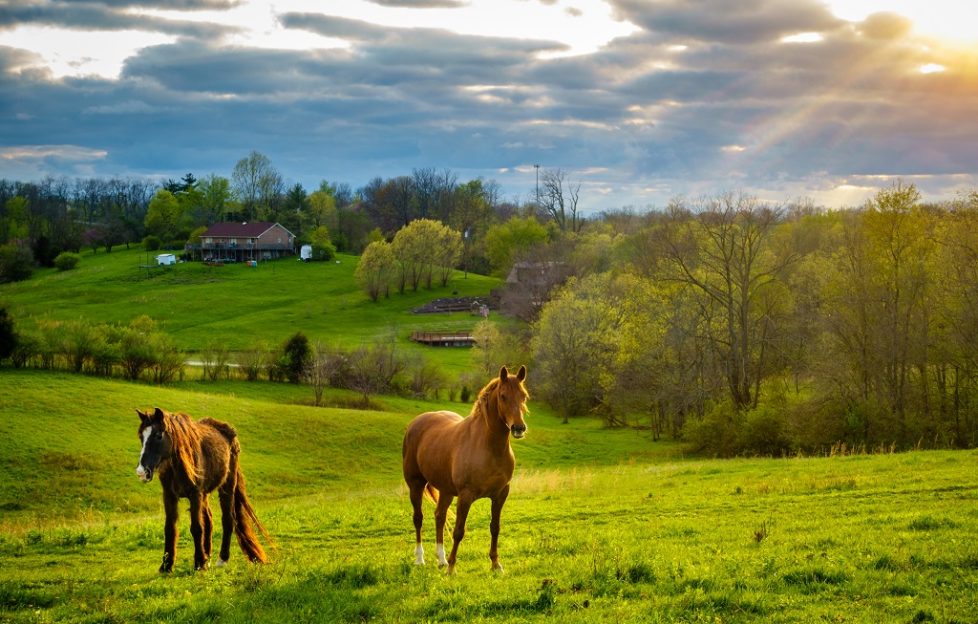 Demand for equestrian properties is one of the most enduring aspects of the rural property sector, with year-round appeal.
Property consultancy Galbraith, which sells equestrian properties throughout the whole of Scotland and northern England, advises that it is always possible to find or create your own perfect property, as long as you have the key fundamentals in place.
Galbraith handled the sale of 20 equestrian properties last year achieving an average selling price of £417,750.
Equestrian properties are always amongst the top performers on Galbraith's social media platforms. They can receive upwards of 5,000 views within the first 24 hours and are also expertly targeted towards the many specialist equestrian groups online.
The firm has a network of over 40,000 followers across social media and actively markets properties with evidence of increased viewings and successful sales as a result of online posts.
Hannah Christiansen, who leads property sales for Galbraith in Aberdeen and advises many equestrian property clients, said: 'Demand for homes with good equestrian facilities and stabling continues year-round however, moving into the Spring market which generally brings with it better weather, we do witness a surge in interest. The supply of suitable equestrian properties can be limited as they tend to stay in the same hands for many years but once they do come to the open market the sale of equestrian properties requires careful and very specific handling to ensure they are presented to the correct pool of potential buyers.
'Typically, buyers who compete regularly are looking for good access and transport links. Properties within commuting distance of a major town or city will command a premium, as will properties in an easily accessible location.
'Access to good local bridleways and hacking routes without having to venture across main roads are also a bonus for all types of buyer. Families will appreciate having stabling and other facilities at home so that their children don't need to be ferried around quite as much. That can represent a huge time saving.
'As a general rule of thumb, about one and a half acres of grazing is required for the first horse and one acre for each additional horse. If the land is not ideal – if it's rather wet in places, prospective buyers shouldn't disregard the whole property, as there can be solutions for poor drainage.
'Whilst it is an advantage to have a ready-made arena on your property, it isn't always necessary for those preparing for major competitions as preparing for an event on land which isn't completely perfect could in fact give you a competitive edge.
'It is also possible to buy a house that you love and create stabling and the other features that you need for your horse from scratch, as long as you have sufficient land. There are two schools of thought here – either you buy a property with a wonderful house and create the facilities from scratch as you would like them or you buy a property for its fantastic stabling and then look at renovating or altering the house.
'The one major caveat is that planning departments vary significantly between different areas, so it is worthwhile talking to an experienced agent before embarking on a project.
'The other aspect which is of real importance to vendors is that the title deeds for rural properties, especially older properties, can be quite quirky and do not always document all aspects which a buyer would need to be comfortable with before completing the missives for example what livestock is permitted. We always work with the vendor and their solicitor to make sure everything is properly documented before that stage so that there aren't any surprises which would delay the sale.'
The team at Galbraith has expertise in the sale and acquisition of rural and equestrian properties stretching back over decades, from Moray in the north to Castle Douglas in the south as well as south of the Border to Cumbria and Northumberland.
To find out more about Galbraith visit www.galbraithgroup.com