Ice cream parlour aims to deliver tubs of joy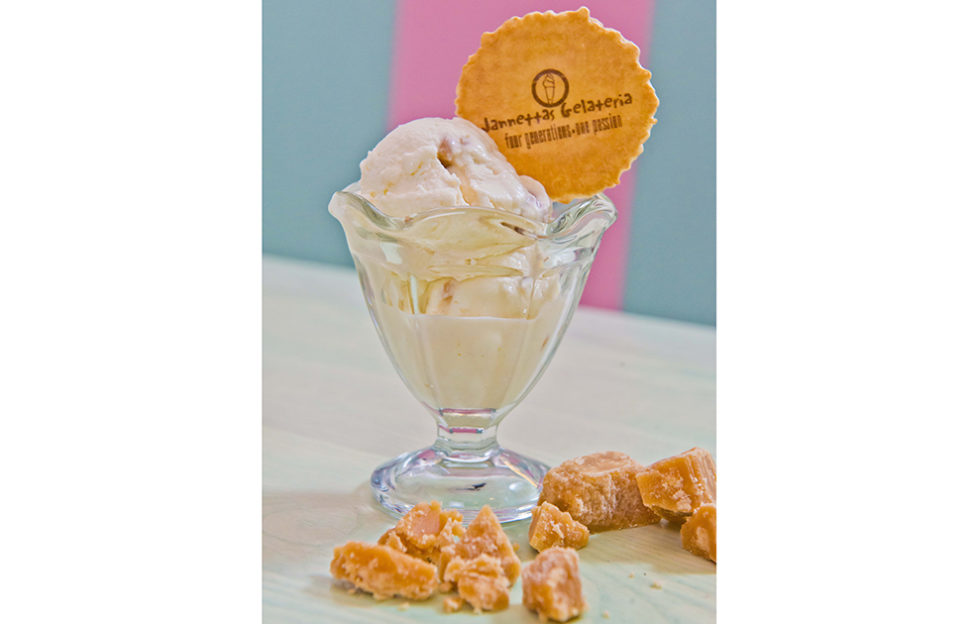 A Scots ice cream parlour is bringing a smile to everyone's face in St Andrews with the introduction of their ice cream delivery service.
Jannettas Gelateria owners Nicola and Owen Hazel are set to brighten the days of customers with a range of 54 flavours to choose from. From ice cream classics like chocolate and vanilla, to flavours such as chocolate fudge brownie, Scottish tablet and Fife strawberry. Sorbets, frozen yoghurt and vegan flavours are also available.
Cookie sandwiches and ice cream cakes are also on the menu alongside a selection of sundaes – flavours include Sweet Nectar (toffee, vanilla and salted caramel toffee sauce, crushed biscuits, chopped nuts and topped with fresh whipped cream) and Mocha Madness (coffee, chocolate with hard chocolate, cream, a flake and a shot of espresso). Waffles and pancakes alongside Milkshakes and gelato floats can also be ordered.
Nicola Hazel said: 'We wanted to come up with a way to get a little bit of Jannettas to our loyal customers who simply cannot get out of the house. Ice cream makes you happy and let's face it we could all do with some of that right now.'
Jannettas will offer a free delivery service within the St Andrews area only, with hopes to extend the service geographically if it is a success. Customers can call 01334 473285 and place their order between 12 noon and 8pm for delivery. Minimum orders of £5.
For more details visit jannettas.co.uk.