Tips for buying your first property in Scotland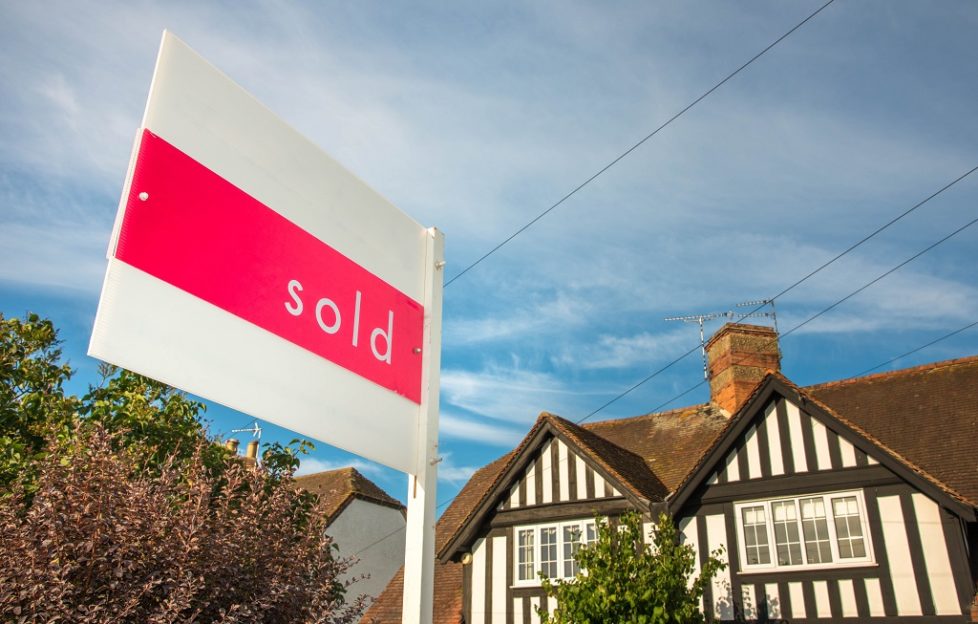 Buying your first home can be daunting.
From sorting out budgets to getting the most bang for your buck, the process can easily become more of a challenge than an exciting milestone.
David Marshall, operations director with Warners Solicitors and Estate Agents, shares his top tips to help first-time buyers get their foot onto the property ladder.
1. Sort Out Your Budgets
First and foremost, you will need to sort out your finances to make sure that you know how much you can afford to bid. This means thinking about both the upfront costs and the ongoing monthly costs that you will have to pay for your home.
Don't forget to make an allowance for things like legal fees and outlays, Land & Buildings Transaction Tax and home insurance. Make sure to include even the smaller monthly outgoings as these can soon add up.
Bear in mind that lenders will only be willing to lend up to the Home Report valuation figure for a property. If you are offering any more than the valuation, you will need to have that extra money available up front in addition to your deposit.
2. Get A Mortgage Agreement In Principle
Unless you are in the fortunate position of being able to buy a property without a mortgage, you will want to have a mortgage agreement in principle before making any offers. This will give sellers confidence that you will be able to secure the funding needed to buy their property.
You can get do this by going directly to a lender but it can be well worth speaking to a broker. A good broker will be able to help scour the market to find you the best deal, assist with budgeting and make sure your application is processed as quickly as possible.
3. Prioritise
Everyone has their own idea of what makes the ideal home, but most of us have to compromise a little on some things when we buy a property.
Before you begin viewing potential homes, make a comprehensive list of all the things you are looking for, including the location of the property, the number of bedrooms, local amenities, the price and accessibility.
Once you've done this, decide on which of these factors are essential and which you would be willing to compromise on.
4. Don't Become Fixated On One Property
Buying a home is an emotional journey. It's easy to find a property that you fall in love with early in the process but it's important not to become fixated on one home. It can lead to you talking yourself into paying more than you had originally budgeted for.
Remember that there was a reason that you set your original budget, and that there are always more properties coming onto the market.
5. Keeping An Eye Out For Bargains and Schemes
When the property market is competitive it can make things especially challenging as a first-time buyer. You can often find yourself up against investors and downsizers with access to larger cash reserves enabling them to bid more.
There are a few things that you can do here. Firstly, keep an eye out for properties that have been on the market a bit longer. Properties attract the most attention when they first go live and, in many cases, sellers start to moderate their expectations after their home has been on the market for a while.
It's also worth looking at properties that are marketed at a Fixed Price as this tends to put a cap on the amount that the seller is looking for. Similarly, it's well worth considering a new-build property as you won't have to worry about getting caught in a bidding war and some developers have incentives in place.
Government schemes, such as Help to Buy, may also be an option for first-time buyers looking to get on the property ladder.
6. Appoint a Solicitor
It's best to choose a solicitor early in the buying process. A good solicitor estate agent will be able to answer any questions that you have, advise you on market conditions and recent sales, and help you decide how much to offer and submit offers on your behalf.
At Warners, our team will help you navigate the buying process. We don't charge you anything to note interest on properties or for unsuccessful offers, and we'll provide you with a clear breakdown of the standard fees and outlays involved with a purchase so you know where you stand from the outset.
Warners Solicitors and Estate Agents is one of Edinburgh's leading estate agents, operating three property centres throughout the city.
For more information on Warners Solicitors and Estate Agents, visit www.warnersllp.com