Property is up for grabs at locations near Outlander shooting spots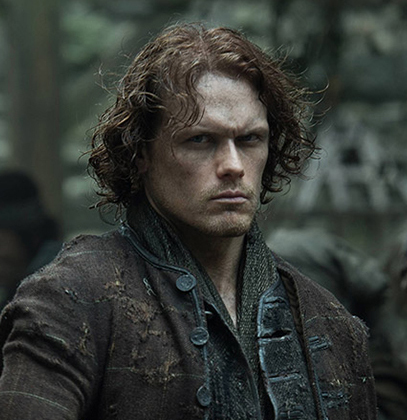 Outlander is one of the most popular TV shows in the world, with fans in all four corners of the globe.
Fans travel from overseas to Scotland, to see many of the stunning locations which are featured in the series.
For those who haven't caught it yet, Outlander is based on the novels by Diana Gabaldon and tells the story of Claire Beauchamp Randall Fraser (Caitriona Balfe), a nurse then a doctor and a time traveller, at the end of the Second World War.
While on a second honeymoon in Scotland with her husband, Frank Randall, Claire accidentally travels two hundred years into the past, where she meets and marries the heroic Jamie Fraser (Sam Heughan) and becomes embroiled in the Jacobite risings.
Much of Outlander has been filmed in Scotland, highlighting the country's dramatic mountains, iconic coasts and idyllic towns.
If you fancy starring in a Scottish drama of your own, Savills UK estate agents has revealed these six properties are located just a short drive from some of the series' most breathtaking locations.
Westfield House, Harburn, West Lothian
With extensive equestrian facilities, this beautiful Georgian house is situated in the countryside near Edinburgh. It is a short drive from several prime Outlander locations, including Hopetoun House, which doubles as the home of the Duke of Sandringham (season one) and Hawkins Estate (season two), Linlithgow Palace, standing in as Wentworth Prison (season one), Muiravonside Country Park, which provides a dramatic backdrop for the Battle of Prestonpans and as a British encampment (season two) and Glencorse Old Kirk (season one) where Claire and Jamie Fraser tie the knot.
Balgownie Mansion House, Culross, Dunfermline, Fife
This gorgeous nine-bedroom mansion, which overlooks the Firth of Forth, is set on the edge of the National Trust village of Culross. The village's Mercat Cross area became the fictional village of Cranesmuir, home to Geillis (season one). Claire's herb garden at Castle Leoch is filmed here too, just behind Culross Palace. Culross also makes an exceptional backdrop to the Jacobite encampment and temporary hospital scenes (season two).
Moss-Side Hall of Boquhapple, Thornhill, Stirling
Located in the heart of Stirlingshire, this magnificent Georgian-style country house is situated near multiple Outlander locations. Doune Castle, five miles away, plays a leading role as the fictional Castle Leoch.The castle features again in the 20th century when Claire and Frank take a day trip to the castle ruins.
Knockintober, Ballinluig, Pitlochry, Perthshire
Set in Perthshire where Claire and Frank have their second honeymoon (season one), Knockintober is close to some of the most famous beauty spots in Scotland, including Glen Lyon, The Falls of Dochart, Kenmore on Loch Tay, The Queen's View at Loch Tummel and the Pass of Killiecrankie.
Glebe House, Kirkoswald, Maybole, Ayrshire
This beautiful house is set in the enchanting countryside of Ayrshire. It's 10 miles from the coast and Dunure Castle (season three) and 20 miles south of Troon, where Claire and Jamie board a ship (season one).
Tavistock, Nithsdale Road, Glasgow
This elegant Victorian Villa in the South End of Glasgow is a five-minute walk from Pollock Country Park, which doubles as the grounds for the fictional Castle Leoch (season one) and the French countryside (season two). In the city centre, a short drive away, is George Square, the location for the proposal scene (season one), while nearby Glasgow Cathedral features as L'Hôpital des Anges in Paris (season two).