Huge gap in monthly Scots property prices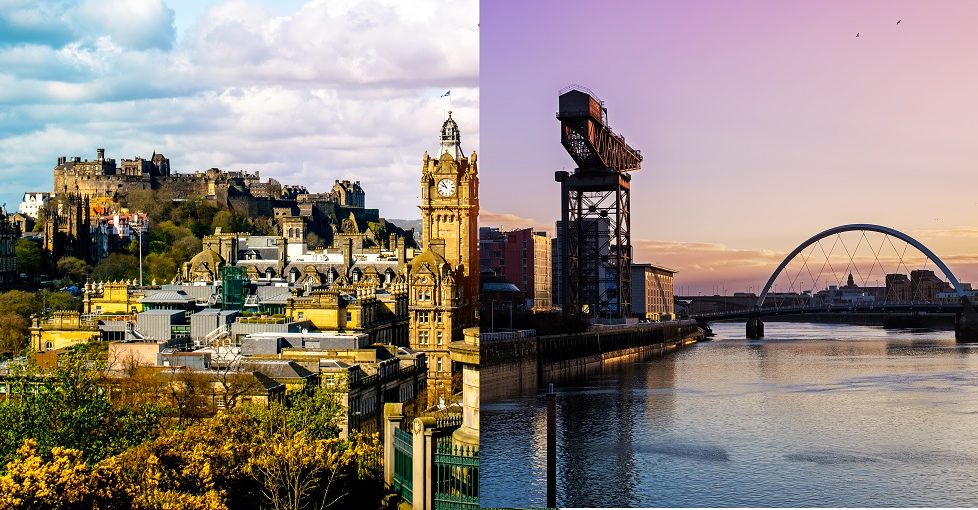 Homeowners in Edinburgh are paying almost £300 per month more on their property than those in Glasgow.
The information comes from MoneySuperMarket, which has looked at the difference in monthly payments and how much interest people really pay on their mortgages in cities up and down the country.
Their research shows homeowners in Edinburgh pay a monthly amount of £804.29, while Glaswegians pay a monthly average of £514.72.
Edinburgh has an average interest rate on mortgages of 1.83% and Glasgow have an interest rate of 1.86%, which is well under the highest average interest rate in the country of 1.89% in Plymouth, with Brighton at 1.71% at the other end of the scale.
The average length of mortgage in Edinburgh is 23.33 years and in Glasgow is 22.89 years, which is significantly less than the 25 year average mortgage duration is in Leicester, and 1.1 years longer than the 21.78 year average mortgage duration in Kingston upon Hull; the shortest average length of mortgage across the UK's cities.
Unsurprisingly the UK's highest average mortgage is in London, where there is an average of £221,086.44 borrowed, with the highest average payment per month of £918.38.
At the other end of the scale, the lowest average mortgage taken out in the UK is in Hull at £108,901; less than half the amount borrowed in London. Hull also has the smallest average monthly payments of £498.93 per month, and is the only city to have monthly repayments under £500.
By way of comparison, Edinburgh has an average mortgage borrowed of £180,799.78 with an average monthly mortgage payment of £804.29. Whereas, Glaswegians have an average mortgage borrowed of £114,804.89 with an average monthly mortgage payment of £514.72.
In the same vain, London has the biggest amount of interest paid on top of mortgages, with an average of £53,133.94 paid in mortgage interest payments, with Hull having the UK's lowest average interest payment of just £23,703.79. Glasgow has an average mortgage interest amount of £27,219.39.
Rachel Wait, consumer affairs spokesperson at MoneySuperMarket, said: 'It's increasingly difficult to get on the property ladder, yet we don't tend to think about what that means in terms of how much of your home you actually own after you've spent the time saving for a deposit and going through the buying process.
'While this obviously doesn't mean that new homeowners are restricted to half a kitchen until they've paid off enough of their mortgage, it does raise some interesting questions about the increasing cost of properties and how much you end up paying for a property of the same size, depending on which part of the country you're living in.
'As always, it's worth shopping around when taking out a mortgage to ensure you're getting the best deal possible, and making sure payments are made on time so you don't face costly late payment fees.'
For more information on how much of your home you actually own, visit MoneySuperMarket's housing deficit page for more information and the full study HERE.