Firm announces new Scottish Borders office in Melrose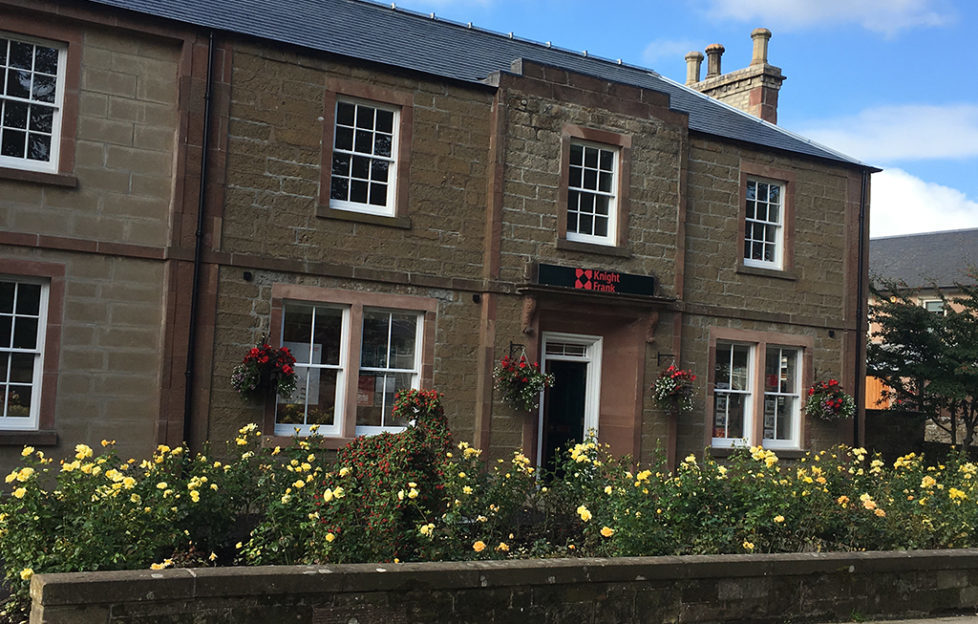 Global property consultancy Knight Frank has announced the relocation of its Lauder office to a new branch in Melrose.
James Denne, partner and head of the Knight Frank Lauder office, relocated with his team on 31 August.
James joined Knight Frank in 1998 and has exceptional experience across the Scottish Borders. His career in the Borders began over thirty years ago when he joined Lothian Estates. James has lived in the area for almost 25 years, the last 20 of which have been with Knight Frank Lauder.
Relocating to a more central part of the Borders will enable the team to cover the region more effectively.
The office will continue to cover all aspects of the residential sales market, including houses and cottages in Borders towns, villages and surrounding countryside, as well as farms and estates. It will also allow them to reach further in to Northumberland, Cumbria/Carlisle and Dumfries and Galloway.
Ran Morgan, head of Scotland Residential Sales at Knight Frank said: 'I am incredibly excited to announce that we are moving Knight Frank's "face" in the Scottish Borders from Lauder to Melrose, a town which was recently voted one of the best places to live in the UK.
'Melrose is widely viewed as being at the centre of the Scottish Borders, appealing to people because of its great beauty, quality of life, cultural heritage and excellent connections to Edinburgh with the Borders Railway.'
James Denne, partner and office head at Knight Frank Melrose, added: 'The Melrose office will reinforce Knight Frank's position as a market leader in the area, as we bring our experience in best-in-class property sales to a wider region.
'Melrose is my family's hometown. I feel extremely lucky to now be leading the Knight Frank Melrose team. I look forward to inviting our local customers and friends into this brand new office in September.'
The new details of the Knight Frank Melrose office are: St Dunstan's, High Street, Melrose, Roxburghshire, TD6 9PS.