Charity begins at home for Cullerton's Estate Agents and Property Consultants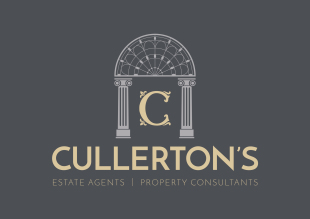 Well known Edinburgh property expert Mark Cullerton has set up his own estate agency in the capital, with raising money for charity one of the main focuses of his new venture.
Mark has partnered with five prominent charities – CHAS, Alzheimer Scotland, Craig Gowans Memorial Fund via The Sick Kids Friends Foundation, St Columba's Hospice and the Edinburgh Dog and Cat Home – and every month will donate a portion of his gross agency fee to the selected charities depending on the individual preferences of his clients.
Mark, who is open for business seven days a week at his impressive new premises in the heart of Edinburgh's popular Stockbridge area, is proud to be one of the country's first estate agents to engage so closely with charitable partners.
"A number of these selected charities are close to my heart and I thought this would be the perfect opportunity to give something back to them," he said.
Since taking his first steps in the industry nearly 30 years ago, Mark has garnered a loyal following of clients who value his unrivalled industry knowledge and respect his honest, straightforward approach.
Over the years he has gained professional plaudits and numerous industry awards. He has held several senior and directors' positions among high-ranking estate agents in Edinburgh but views this latest venture as his most exciting to date. "It has always been an ambition of mine to set up my own estate agency," he said. "When the opportunity presented itself, I knew the time was right to take the big step.
"This is an incredibly exciting time to be involved in the Edinburgh property scene and it's my aim to deliver a bespoke, highly personalised service in all aspects of property sales which will exceed clients' expectations."
Another unique aspect of Cullerton's service package is a stunning magazine-standard marketing brochure, tailored to suit each individual and put together by the multi-award- winning creative team at Property Studios in Edinburgh.
Based in Stockbridge and bordering the New Town, Cullerton's Estate Agents & Property Consultants occupies the site which formerly housed the Faubert Art Gallery in St Stephen Street.