3 stylish ways to embrace earthy tones this spring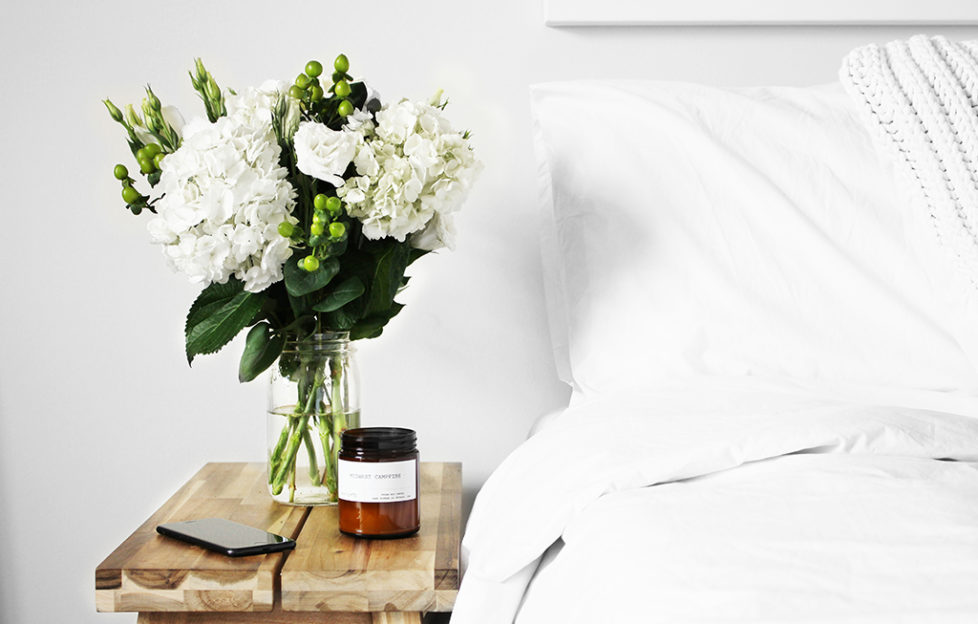 With longer, lighter days getting ever closer, it's time to turn your attention to the re-emerging natural beauty of the spring, drawing inspiration for your seasonal home interior.
That's why today, we're taking a closer look at some stylish ways you can embrace earthy tones with a contemporary Scandi-style approach that ensures a timelessly on-trend interior design.
Use natural materials
The secret to pulling off a flawless Scandi-inspired interior is to take a minimalist approach, focusing on defined textures that make a stand-alone statement.
Use wood flooring throughout your home for a seamless transition between rooms. Vary the tone and finish of your wood depending on the rest of your interior – for darker decor, look to contrast with a sanded light wood finish; for lighter rooms, consider dark varnished wood.
Either way, this incorporation of a natural flooring material will help project earthy tones far more effectively than flooring alternatives – carpet in particular should be avoided wherever possible to successfully achieve this consistently popular interior approach. If your flooring needs softening in certain spaces, mix up the textures with a neutrally toned rug.
Elsewhere in the home, look to use similarly natural materials wherever possible, always keeping style and functionality at the forefront of your decision making. From clear glass occasional tables in the living room to earthy granite worktops in your kitchen, stick with organically produced and neutral aesthetic interior materials.
Maximise natural lighting
To really emphasise the earthy tonality of your interior, be sure to maximise the incorporation of natural light wherever possible. For many of the aforementioned materials, complementing natural lighting will emphasise the unrefined qualities for a distinctive nature-inspired interior projection.
Look to feature natural lighting in de-cluttered areas to prominently highlight the aspect of space in any given room, projecting a freshness and purity that readily embraces the natural aspects of your earthy approach. From skylights to large windows, make logical and practical lighting choices based on the function and design of the rest of your interior.
Bring the outside in
Why stop at lighting? When looking to embrace earthy tones into your seasonal interior style, bringing aspects of the outside world into your decor and design is an effective way to achieve a seamless transterior approach.
Houseplants are a great decorative item that effortlessly fit right in to a plethora of interior environments. Use smaller plants on window sills or coffee tables, featuring larger alternatives such as Monstera and Yucca as statement decorative features positioned in the corners of rooms.
Blur the lines between the outside and in through smart interior choices that seamlessly tie the two together. The inclusion of a large glass door that opens up to a patio or garden area is an effective way of achieving this, sticking to a similar flooring both outside and in to minimise any aspect of separation.
Following these three simple tips will help you embrace earthy tones in your seasonal interior with a distinctly Scandi-inspired approach that will remain effortlessly on-trend far beyond the upcoming spring.
Sophie Armstrong is a content creator for granite and quartz worktop specialists Burlington Granite, who provide a full bespoke worktop solution by offering templating, cutting, polishing and fitting, all driven by 25 years of industry experience