Gardening centre's roots are in the community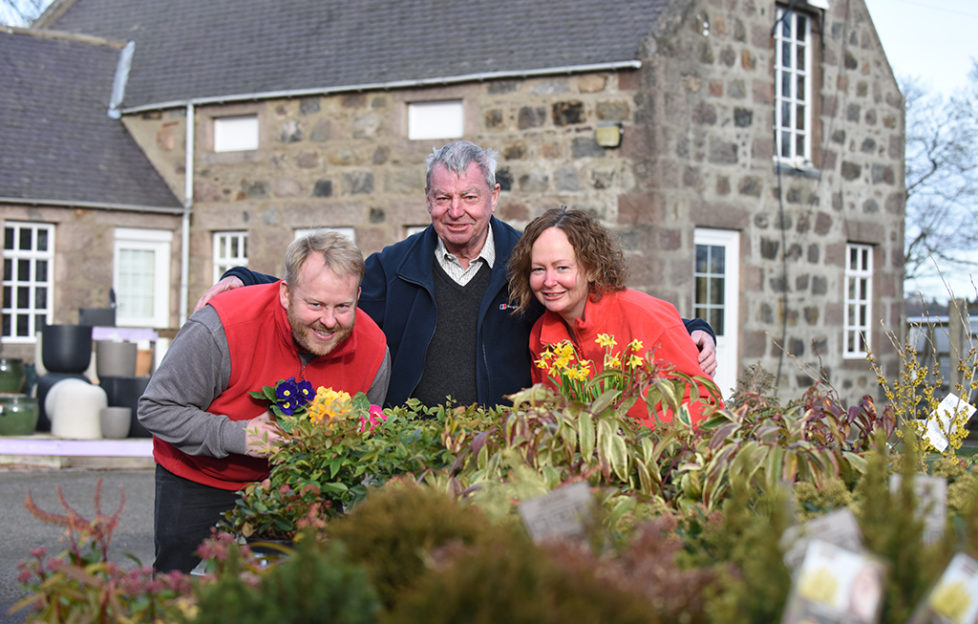 The days are getting longer, the birds are sounding happier and at last we are seeing signs that Mother Nature is awakening from her drawn out winter slumber.
As many of us consider planting a bulb or two and tending to the patchy lawn in the front garden, Ben Reid Garden Centre is busy preparing us for the spring season ahead.
What's more, the greenfingered gardening team have got plans to bring new experiences to their customers this year.
With its history dating back as far as the 1760s, there is no shortage of gardening knowledge at Ben Reid.
'The romantic story is that Ben Reid returned from the Battle of Culloden, put down his sword, picked up a spade and started growing quickthorns,' said Simon Fraser, current managing director.
'After Culloden, Scotland was pretty much a police state and that enabled a lot of agricultural improvements to happen. Realising that we didn't have barbed wire fencing, Ben Reid starting growing quickthorns to keep cattle out of enclosures where improved grasses, neeps and tatties were starting to be grown. The business was incorporated as a limited company in 1827.'
In the 19th century, demand for forestry trees in Scotland led to the next business development. Supplying the likes of Monymusk Estate, Castle Fraser and Haddo House, Ben Reid became known for both its nurseries and its tree and plant seeds.
Moving from its city centre location to its current site at Pinewood Park in Countesswells around 130 years ago, the centre's legacy continues.
Owned by two other parties before being bought by Simon's great grandfather and great uncle in 1914, the garden centre is now in the hands of the family's fourth generation. Simon, his sister Katie Lindsay and father John Fraser have been working to secure the future of the blossoming business.
'When I came back from college about 25 years ago, we were still dealing with forestry tree nurseries. We sold beech trees to the Duchy of Cornwall, and we were supplying Sandringham Estate and Balmoral,' said Simon.
'But in the late 90s, we sold that business and kept the garden centre and shrub nursery.'
Growing about 60,000 shrubs and herbaceous a year on site, the garden centre has everything – whether an experienced gardener walks through the door or a newbie looking for some friendly advice, Simon and his family pride themselves in being able to meet all demands.
Having secured the full 30 acres of land that the business operates on, Simon and his family have plans to open a restaurant this year, which is due to open in autumn 2019.
'Following on from that, we're hoping to build a food hall with a butchery and fishmonger, supplying local produce, game, vegetables – we also envisage a micro-bakery or even a micro-brewery one day,' explained Simon. 'But horticulture will always be the main part of the business.'
With three quarters of their turnover taking place over spring and summer, it's all hands on deck on the shop floor.
'It's a bit like cobblers' children! Our own gardens get neglected because we're so busy in spring. We're out watering everything at six in the morning, then re-watering up until 8 at night,' explained Simon.
Of course, Aberdeen's conditions can be testing – but their local knowledge stands them in good stead. 'We put things out when they're ready for Aberdeen, and will hold back on offering stock until weather conditions are right.'
Whether it's building the restaurant this year, developing plans for gardening workshops or looking to introduce a food hall filled with local goodies, Ben Reid Garden Centre has turned a new leaf and is entering another exciting chapter.