Beechgrove Garden is back for the spring season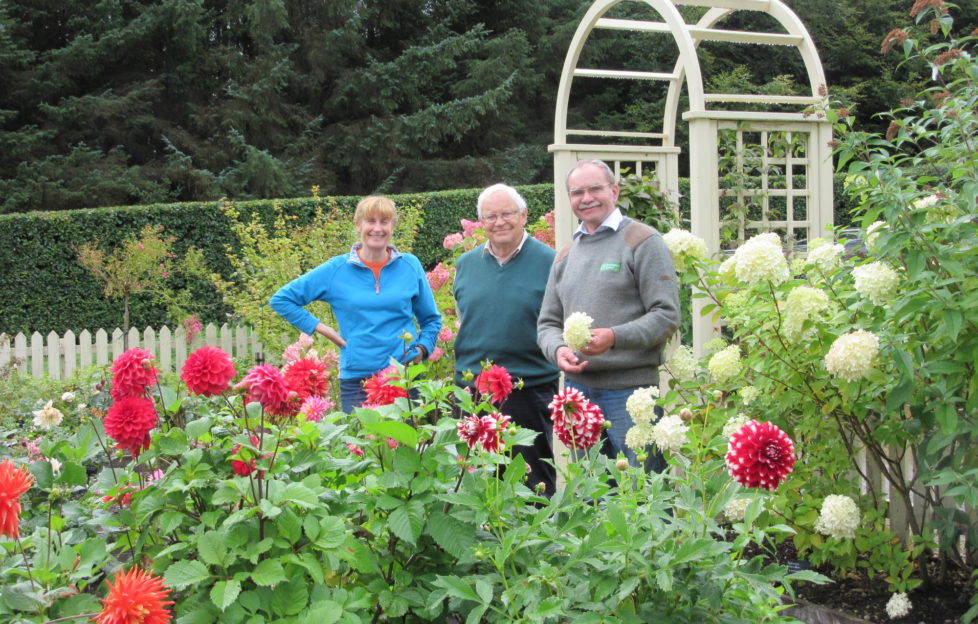 It's a perennial favourite that always comes into bloom each year.
The Beechgrove Garden is back, re-potted, with a new look in a new home on the new BBC Scotland channel, having marked its 40th birthday last year.
Springing back onto our screens just in time for the Easter holiday gardening weekend, Beechgrove provides the trusted tips for the growing season plus some new faces and facets.
In the first episode, despite this stormy spring, the ground is warm enough to start planting and in true Beechgrove fashion, tatties are the order of the day, but this time Jim McColl and George Anderson have decided to turn the whole veg plot over to 'no-dig' techniques. Meanwhile, Carole Baxter is Spring cleaning and Spring pruning and new shoot/recruit, Kirsty Wilson shows Brian Cunningham how to make an easy Easter wreath out of those spring prunings.
New faces springing up over the course of the series will include Kirsty Wilson – a supervisor at the Royal Botanic Garden in Edinburgh – and rural Aberdeenshire organic farmer, Rosa Bevan.
As well as its screening on BBC Scotland on Thursdays, the series will also be shown on BBC Two across the UK on Sunday mornings.
The first episode will be shown on Thursday 18 April on the BBC Scotland channel from 8-8.30pm.