Make the most of National Gardening Week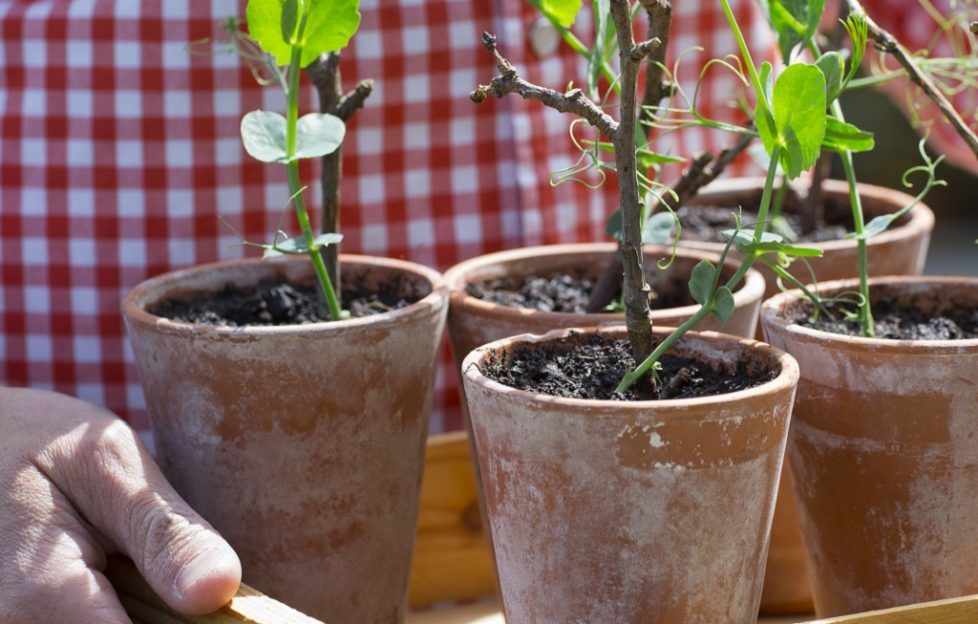 It's National Gardening Week and we've got some great tips for you as your garden grows.
Running from 30 April to 6 May, we've finally seen the arrival of some much-needed spring sunshine, so now is the time to give your garden a spruce-up and get ready to enjoy the warmer months.
As National Gardening Week returns, it provides the perfect opportunity to turn your attention outside and really make the most of outdoor space, with plenty of ideas and inspiration from Dobbies Garden Centres.
If you want to reap what you sow but aren't quite sure where to start with growing your own vegetables, homegrown peas are the ideal solution as they are super easy and you don't even need a vegetable patch to get going.
The perfect little addition to any summer dish – mange tout, sugar-snap and shelling peas are all grown in the same way, so try them out, pick when ready and toss them in a salad for a deliciously sweet crunch.
Taking time outside has plenty of benefits, plus growing your own can even save you money on the food shop. Dobbies resident gardener and senior plant expert, Louise Golden, explains how to enjoy great tasting greens straight from your doorstep, so you can get growing.
How to grow delicious peas…
If you are sowing into the ground, use garden twine tied around bamboo canes to mark out a straight line and using your garden hoe create a flat-bottomed drill. Sow your seed about 5cm apart along the bottom before gently covering with soil.
Alternatively, if your soil is dry, or if you are planting in a container, simply insert each pea seed directly into the soil, about 2-3cm deep, using either a dibber or your finger.
Push in pea twigs along each row to support your growing plants and water well.
Depending on the temperature seedlings should appear in around 7 to 10 days.
Once your young plants get growing, if necessary tie them to the supporting twigs but once they get going they will happily climb by themselves.
Water regularly.
Depending on the type of peas sown, harvest when ready. Mange tout and sugar snaps should be picked when young and tender, shelling peas when the pods are swollen. Eat them as soon as possible after picking for the sweetest flavor, and pick them regularly to encourage more pods to grow.
Top tip: sow extra peas so you've got enough plants to sacrifice a few for their young shoots – they're delicious in salads!
Another tip: repeatedly sow peas at 10 day intervals – this will ensure a staggered harvest and a longer cropping time.