Keep your garden alive in the heat of August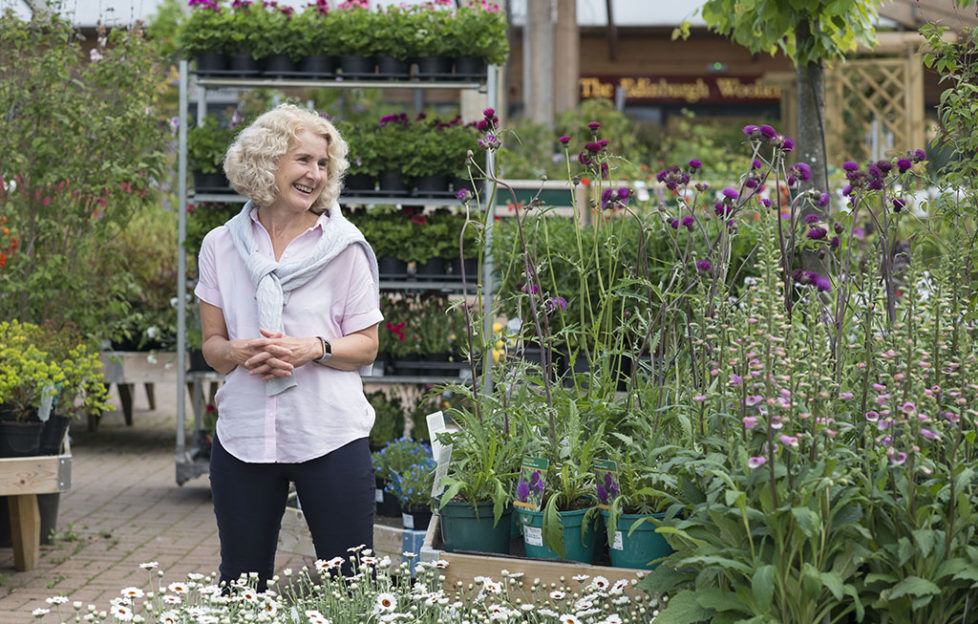 Traditionally one of the hottest months of the year, August is the time to relax in the garden enjoying long summer days.
Watering is key this month, particularly for container-grown plants or border plantings that are not yet established. Regular feeding and dead heading will help keep the garden looking its best until autumn. Follow our garden tips and ideas for this month.
Here, Louise Golden, resident plant expert at Dobbies Garden Centre, gives her top tips to keep the garden looking good in August.
Terrace Garden
Maintain your garden design and a good display of summer colour by regularly watering container plants, adding a balanced liquid fertiliser every other week to encourage strong healthy growth and continuous flowering through to the autumn.
If you are heading away on holiday, consider moving containers into the shade to help reduce drying out, or for longer breaks away, consider installing an automatic irrigation system to ensure your patio containers and hanging baskets look just as fresh and colourful on your return.
Any plantings are past their best can be revitalised with fresh topical ranges.
Consider vibrant Chrysanthemums – these large, show-stopping plants, smothered in hundreds of bud and flowers look stunning simply dropped into a patio pot, or choose Hydrangeas and Hardy Fuchsias – classic favourites for an eye-catching long-lasting display. Visit your local Dobbies Garden Centre to see our extensive range of planting ideas perfect for adding late summer colour. Remember to also refresh the compost, which will no doubt be exhausted from the summer season.
If you have a particular arrangement in mind, our free in-house planting service means you simply have to bring us your chosen container, pick the plants to go in it and we will be only too happy to plant your container for you, ready to go straight on to your terrace.
Beds and borders
If you haven't already, prune spring and early summer flowering shrubs, such as Deutzia, Weigela and Philadelphus to keep them in check. You can extend the season of colour in borders with high summer shrubs such as Lavenders, Acers, hardy Fuchsias, Hydrangeas and Cotinus (Smoke Bush).
Continue to water any new plantings not yet established; a thorough soak every few days with the addition of a thick layer of mulch to help retain moisture should make a great difference.
In the warmer temperatures, it's important to keep on top of the quick growing weeds. Try to hoe them off before they get the chance to establish, and when needed, apply chemical weed-killer for any large areas of persistent weeds.
It's never too early to be planning next years garden, so make sure to give Azaleas, Rhododendrons and particularly Camellias a good drink of water now to ensure they set plenty of buds for spring. Now is also a great time to start thinking about spring flowering bulbs available at your local Dobbies Garden Centre this month for planting from September. Make your selection early to get the pick of the range.
Cottage Garden
Dead head regularly to extend the flowering season well into autumn, and any early flowering herbaceous plants that have finished flowering can be cut back and tidied.
Many roses will put on another display of fresh blooms, particularly the David Austin varieties renowned for their fragrance and long season of flower colour. Dead-head spent blooms and boost with rose fertiliser to encourage healthy growth and a late summer display.
Tie in whippy growths on rambling roses to bear next year's trusses of flower, positioning each stem as near to horizontal as possible. Training new growth in this way helps to encourage a prolific flower display along their length.
Plant new perennial plants now while the soil is still warm to enable them to develop a strong root system in readiness for spring and keep them well watered until established.
Kitchen garden
Cut back herbs, such as chives, mint and parsley to encourage fresh new growth for a continued supply. Do the same for spent summer fruiting raspberry canes, tying in the new whips for next year's crop as you go.
Continue to water tomato plants consistently and regularly, and the same with squash and pumpkins as they ripen under the summer sun. Keep picking courgettes when they are young and tender to encourage yet more to follow. New seasons delivery of garlic and onions arrive in store this month, perfect for autumn planting.
Lawn care
Regular mowing is best for a healthy lawn, in periods of dry weather this might be every 10 days or so. Try increasing the cutting height as keeping blades slightly higher helps the grass resist the extra summer wear. Allowing the cuttings to lie on the grass help retail moisture. Try to resist the temptation to water your lawn, the warm weather can dry it out making it turn brown but it will recover when the rain inevitably returns.