Unique creations come to heart of the capital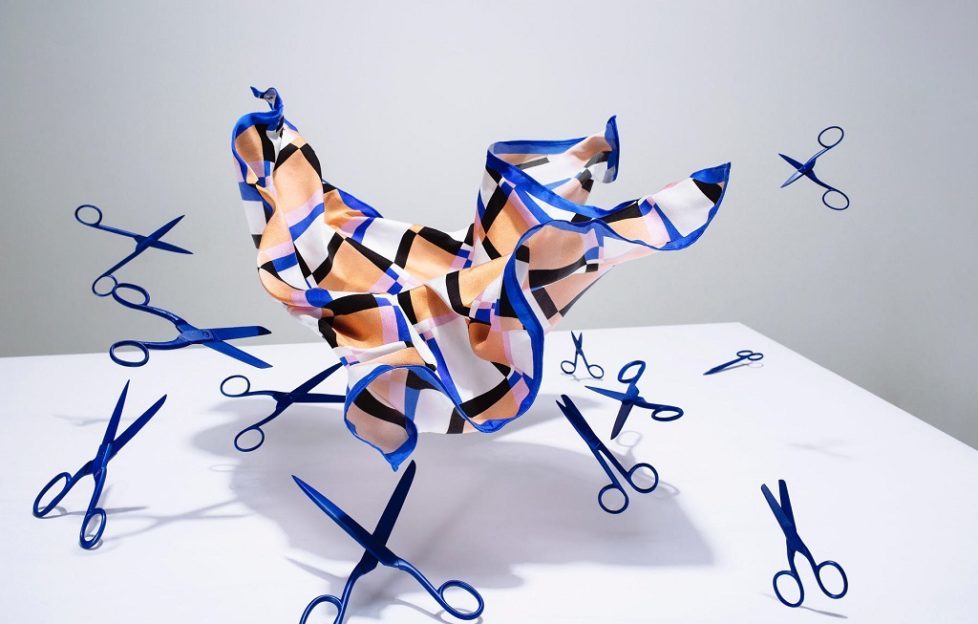 An artistanal event bringing real products made by real people to Edinburgh is taking place next month.
Lolli-popup is a unique pre-Christmas shopping event, launching at White Stuff on George Street this November. Lolli-popup is the brainchild of Edinburgh designer-makers Myer Halliday and Rebecca Wilson.
It was borne out of a need to address a lack of opportunity on two fronts; firstly, a need for a prominent place in Edinburgh for small independent design businesses to bring their unique wares to the high street, and secondly, a lack of places for the eager Christmas shoppers of Edinburgh to access quality, contemporary handmade gifts that support their local makers community.
The pair said: 'We are delighted to bring to George Street a selection of 20+ artisans, presenting real products made by real people to high street shoppers.
'Expect quality, contemporary, hand made wares; ceramic tableware, jewellery in a wide range of materials from resin to porcelain to silver and everything in between, luxurious printed silk scarves, ethical wooden lighting, vibrant prints and illustration…. it's one stop for your entire Christmas shop.
'The makers will be present to talk you through their collections, help you find a perfect gift match for your loved ones, or even to create something bespoke just for you! Some will even bring their notorious bargain boxes of clearance seconds and discontinued stock.'
Rebecca Wilson is a ceramicist turned jeweller whose deliciously irreverent wearables in silver and porcelain are inspired by the palette and processes of the confectionary industry. Statement pieces and everyday accents of candy colour will transport you back to the retro candies of your childhood. With a sideline in arts administration Rebecca has over a decade's experience in exhibition and event management.
Myer Halliday is a ceramicist who works with a small studio team to bring you tableware and home accessories that you will love to live with. His exquisite hand painted ceramics in a minimal monochrome palette can be found in Heals, Dundee's V&A, and Londons design museum to name but a few.
The Lolli-poppers taking part this year include:
Beth Lamont – a ceramic jeweller whose ubiquitous 'Arc' necklace is fast becoming a future design classic.
Sally Ann Provan – distinctively modern millinery, fedoras, trilbys and berets for town or country from the award winning star of Scottish fashion.
Mimi Hammill – who will bring her signature vibrant silk scarves and her most sought after new product, rainbow-hued leggings of athleisure joy.
Emily Hogarth – making the everyday magical through her exquisite intricate papercuts and prints.
Yellow Broom – lighting in a medley of materials from this pioneering zero-waste design duo all the way from the Highlands
Niki Fulton – who applies her extensive knowledge of colour theory to a range of exquisite neckwear including ties, silk scarves and pocket squares.
Soda Kitsch – Modern British bag makers, striving to bring back the quality craftsmanship of traditionally made British bags from a fresh contemporary angle.
Jo Pudelko – a process led jewellery maker and compulsive hoarder, with an eclectic explosion of colour, materials and found objects, all tied together by their undeniable desirability.
Rebecca and Myer added: 'We are extremely grateful to the team at White Stuff Edinburgh for providing the perfect location for our popup in the heart of Edinburgh's shopping district.
'Their generosity has made this event possible, and we are delighted that they are donating our rental fee to their chosen charity, the Dean and Cauvin Young Peoples Trust.'
Lolli-popup will take place on 24 and 25 November, and 1 and 2 December, from 11am-6pm at White Stuff (on the second floor), at 89 George Street, Edinburgh.