The leading auctioneers for fine antique guns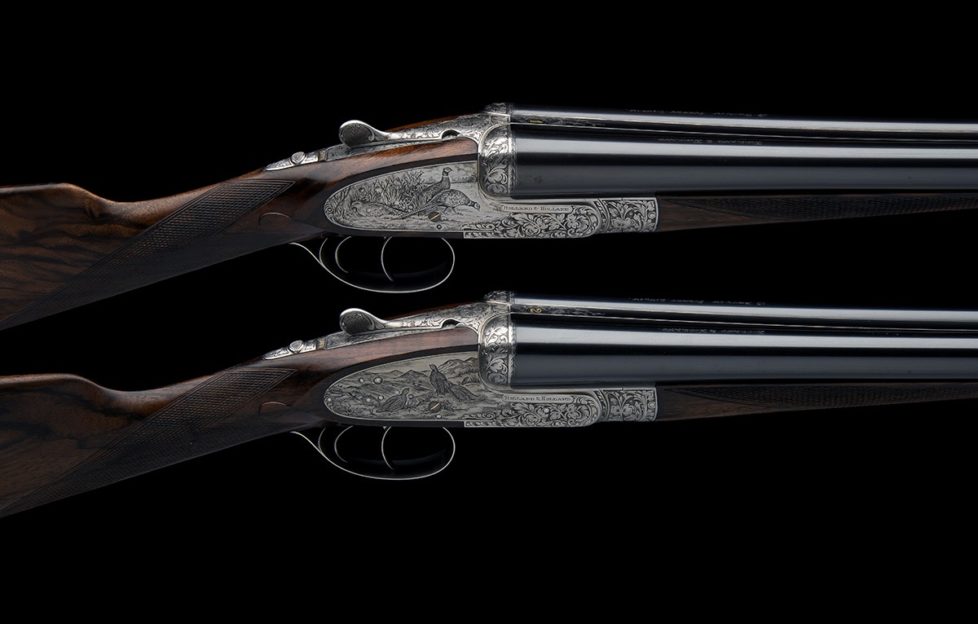 Holts Auctioneers are Europe's leading auction house for fine antique and modern sporting guns.
They are based in charming premises on the Royal Estate at Wolferton in Norfolk.
They hold four sales per year in March, June, September and December auctioning thousands upon thousands of lots to buyers from all over the world.
The sales are divided into two, the main sale and the sealed bid. The choice items are in the main sale offering all types of gun from a pair of Louis XVI flintlock pistols from Versailles, to the cream of modern British sporting gun makers including Boss, Purdey, Holland & Holland and Dickson.
Bids for this sale can be made by commission, on the telephone, internet or via some of the internet auction bidding sites.
The sealed bid sale comprises thousands of gun related fascinating items from a £10 gunslip to a stylish British hammer gun in need of renovation.
It is this mixture of sales that has given Holts its leading place in the gun auction world. Every pocket is catered for, from the buyer who likes sporting guns with five figure estimates, to the rummager who loves scouring the sealed bid for a bargain.
For the seller, Holts conduct regular valuation days throughout the UK when potential sellers can bring along their items for an expert valuation on the spot. With Holts worldwide clientele, the very highest prices can expect to be achieved.
Nicholas Holt leads his team of experts at Holts scouring the world for gems to include and what they uncover is always exciting.
Unlike most auction houses, their auction catalogue is mostly online for the whole year. Have a look at it at www.holtsauctioneers.com but be warned, something will tempt you!