Scotch whiskies going under the hammer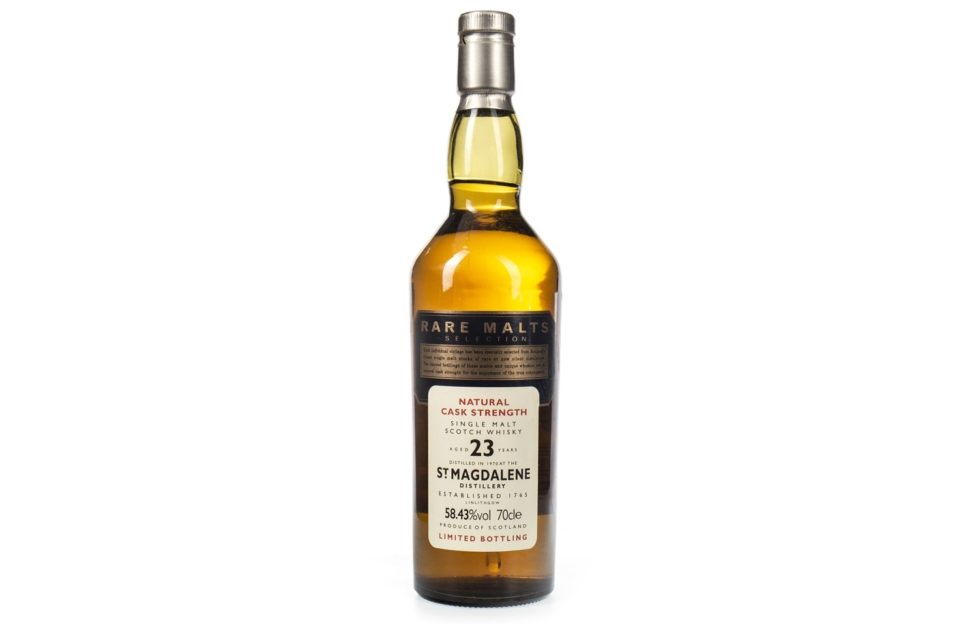 A number of Scotch whiskies sold for more than their expected prices at auction in Glasgow.
McTear's Gallery, based at the Meiklewood Gate Auction Galleries on Meiklewood Road, held a rare and fine whisky sale earlier this month.
A Brora 1972 Rare Malts Aged 22 Years single malt Scotch whisky was expected to fetch £3-£4000, and went under the hammer for £4200.
At the same sale, a bottle of St Magdalene 1964 Cadenhead's 15 Years Old, expected to go for £600-£800, sold for £1250. This was distilled in February 1964, and bottled in May 1979.
McTears have recently sold other interesting bottles.
A Macallan 1946 Select Reserve 52 Years Old sold for £14,000. This was bottle number 87 and came in a wooden presentation box, with certificate and key.
Another whisky to sell for £14,000 was a Bowmore 1955 Aged 40 Years. Cask filled on 22 November 1955, matured for at least 20 years in a sherry butt, this was bottle number 195 of 306 bottles. It was presented in a hand cut Caithness glass bottle, in a presentation box made by the Master Cabinet Makers of Charles Kirkby & Sons, with glass stopper and certificate of authenticity.
Last year, a Macallan 1949 Millennium Decanter Aged 50 Years, distilled on 14 January 1949, matured in Spanish sherry casks, and bottled August 1999, sold for £25,0000. One of only 900 bottles, it was presented in a Caithness decanter in a wooden presentation box.
And a Glenlivet 1943 Gordon & Macphail Private Collection Aged 70 Years sold for £34,000. This was distilled on 14 January 1943, matured in first fill sherry hogshead number 121, bottled on 11 June 2013, bottle number six of 42. It came in a wooden presentation box, with certificate of authenticity, and small sample.
The next rare and fine whisky auction will take place on Friday, 27 September at 10.30am. For more details click HERE.