Rare Macallan expected to sell for half a million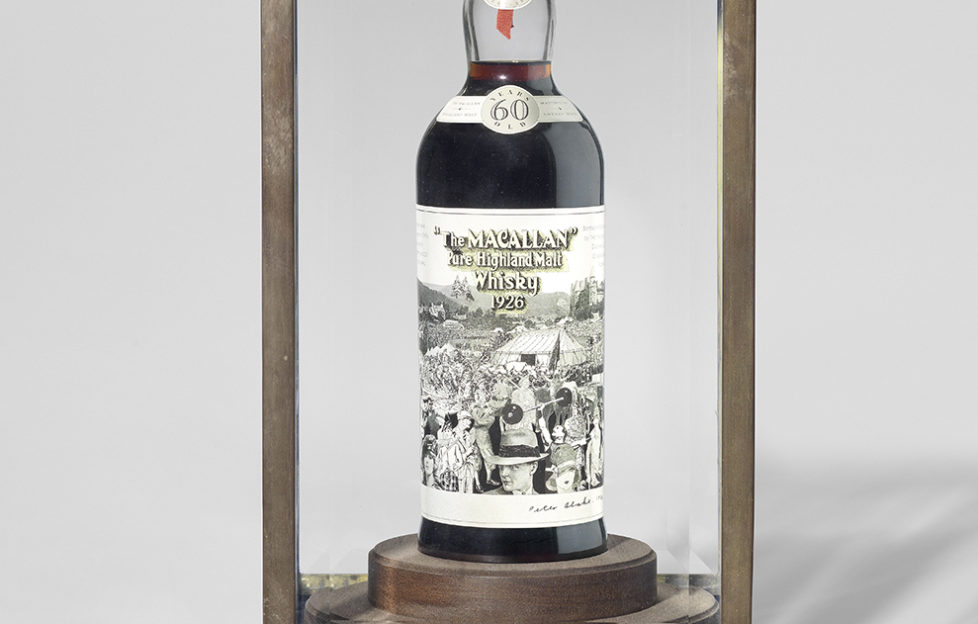 A bottle of the very rare Macallan 60 year old 1926, with a label designed by the eminent, internationally acclaimed, British pop artist Sir Peter Blake, leads Bonhams Whisky sale.
Estimated at £500,000-700,000, it has been consigned by a UK collector who acquired the bottle on its release in 1986.
The whisky lay at Macallan for over 60 years in an oaken cask brought from Jerez, before it was bottled in 1986. Only 12 bottles with the label designed by Sir Peter – most popularly known for co-creating the cover for The Beatles 1972 album Sgt Pepper's Lonely Hearts Club Band – were issued.
One of the bottles sold in May 2018 at Bonhams Hong Kong for £751,703 (HK$7,962,500). At the time, this set a world record for a bottle of
whisky at auction, and is still the highest price paid for a Macallan-60 year old-1926 from the Blake series.
Describing the whisky, Bonhams' whisky specialist Martin Green said: 'It is dark honey-gold in colour, and is almost inconceivably smooth with a luscious hint of dry-sweetness in the malt.'
Other highlights of the sale include:
Laphroaig-14 year old-1970 bottled in Scotland for Osteria Apostoli, Milan. Estimate: £20,000-22,000.
Two bottles of Dalmore-50 year old-1926. Estimate: £15,000-20,000 each.
Bowmore-40 year old-1955. Estimate: £15,000-20,000
Springbank-1952. Estimate: £15,000-18,000.
Bonhams, founded in 1793, is one of the world's largest and most renowned auctioneers, offering fine art and antiques, motor cars and jewellery. The main salerooms are in London, New York, Los Angeles and Hong Kong, with auctions also held in Knightsbridge, Edinburgh, Paris, San Francisco and Sydney. With a worldwide network of offices and regional representatives in 22 countries, Bonhams offers advice and valuation services in
60 specialist areas. For a full list of forthcoming auctions, plus details of Bonhams specialist departments, visit bonhams.com.
The whisky sale itself talks place on Wednesday 6 March starting at 11am at 22 Queen Street, Edinburgh.