Explore the concept of time at new exhibition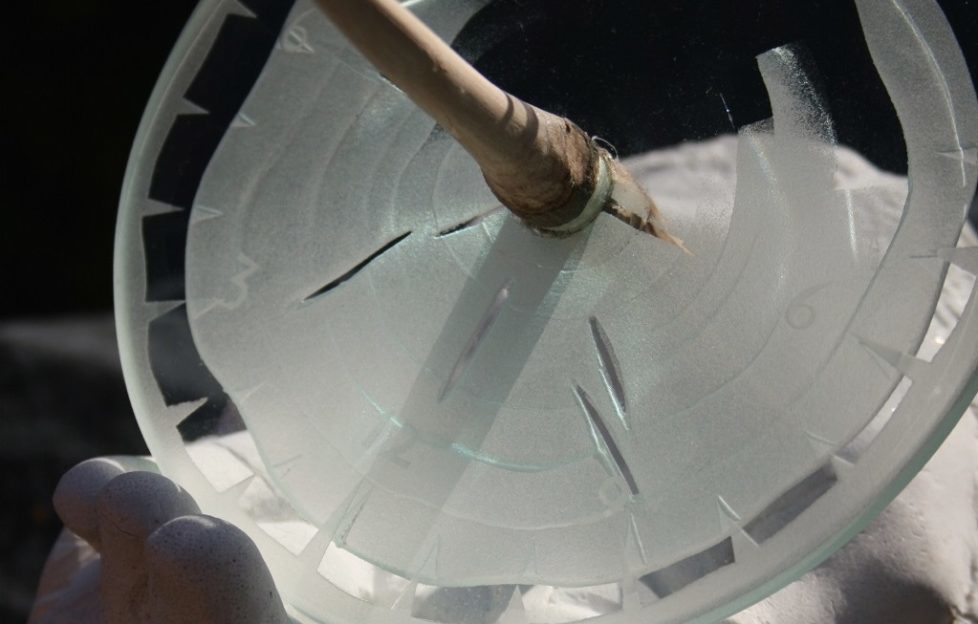 Time travel is possible this month, as it sees a unique collaboration between two Edinburgh artists.
The Marking Time exhibition will explore the passage of time through pieces created by Tim Chalk and Saskia Gavin at Edinburgh's The Dundas Street Gallery.
This brings together two distinct but complementary voices tackling a common theme. Pieces in this selling exhibition look at the subject of Time through large and small scale pieces, some overtly measuring time, others expressing different experiences of it through the medium of sculpture, drawing and jewellery.
Tim is best known for his public artworks including the now iconic Leith History Gable Mural, but has increasingly developed an interest in sundials, which he has explored in several sculptural works, such as his Hours of Katie Wearie at the West Port in Linlithgow (2011), and Frae Furrow tae Firmament in the Robert Burns Birthplace Museum (2010).
In Marking Time, Tim's works will include domestic scale sculptural pieces, including his increasingly sought-after sundials.
Saskia works on a different scale with much of her work wearable from textiles to jewellery. Her work in this exhibition will develop her fascination with astrolabes and other astronomical instruments, combined with her interest in the natural world. Pieces on show will include non-wearable sculpture alongside jewellery.
Tim Chalk and Saskia Gavin generally work at very different scales from each other and in what are usually considered very different craft disciplines. However, they have recognised that a very similar thematic thread runs through their work.
Two makers approaching the subject from either end of a spectrum; Gavin's work has explored seasonal cycles and planetary orbits, without overtly measuring time while Chalk has been making sundials and sculptures which specifically measure and track the passage of the sun.
A spokesman for the Gallery said: 'Time defines our very existence and our perception of time is at the heart of human consciousness. However, how we express that perception is not the single uniform process that modern timekeeping would suggest.
'Many of us have the sense that we are measuring it precisely with digital watches, phones and other mechanical and electronic timekeepers; yet surrounded by all these modern devices we are divorced from other more significant markers of the passage of time; the trajectory of the sun, the shadows, the seasons and the planets.'
Marking Time is open daily (10am – 6pm) from 22–29 September 2018 at The Dundas Street Gallery, 6 Dundas Street, Edinburgh