Chinese and Japanese art in Scottish auction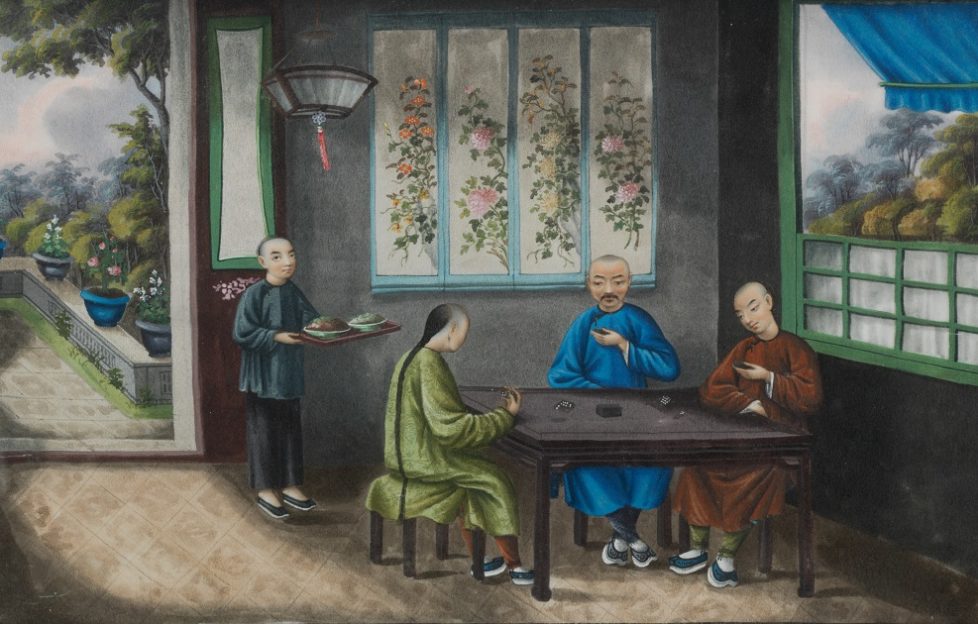 Bonhams in Edinburgh is holdings an Asian Art sale next week.
It will take place on Thursday, 15 November, at 22 Queen Street, starting at 11am. The auction will feature Japanese and Chinese Art including: bronzes, jades, snuff bottles, porcelain, textiles, lacquer, paintings and furniture.
Among the many fascinating objects on view will be Ming Dynasty gilt-bronze group of Guanyin and Sudhana. The finely cast statuette depicts an episode from The Flower Garland which relates the spiritual journey of the youth Sudhana. His encounter with Guanyin, the goddess of compassion, on Mount Potalaka was a popular subject for religious art. It has been held in private collections in Australia and Scotland. Estimate: £6000-7000.
Also in the auction are a pair of Yixing octagonal vases from around 1700. Each is of baluster form with gently flaring foot and applied moulded decoration highlighted with gilt, the neck with a band of snarling lion-dogs and chilong, the sides with pine, peony, magnolia and prunus stems issuing from rockwork, all above a lappet band (both with chips to foot). These have an estimate of £5000-7000.
Also for sale are a set of six 18th century pith paintings. These beautiful works, painted on fine paper made from the pith of the rice paper plant, depict domestic scenes as well as landscapes. Four depict domestic interiors scenes with views into the garden, the figures seated around tables variously drinking tea, playing go and a qin; and two landscapes of the exteriors of buildings within gardens. The estimate price is £3000-5000.
From a private Scottish collection comes a large and impressive bronze lion by the sculptor Ryoun dating from the era of the Emperor Meiji 1867-1912. The lion is naturalistically modelled standing on all fours with tail lashing and his head turned to the left to roar, signed Dai Nihon Ryoun chu (cast by Ryoun, Great Japan) in a square cartouche to the en-suite base which is cast as a rocky riverbank. This has an estimate of £2500-3500.