Wine party to raise funds for Australian bushfire crisis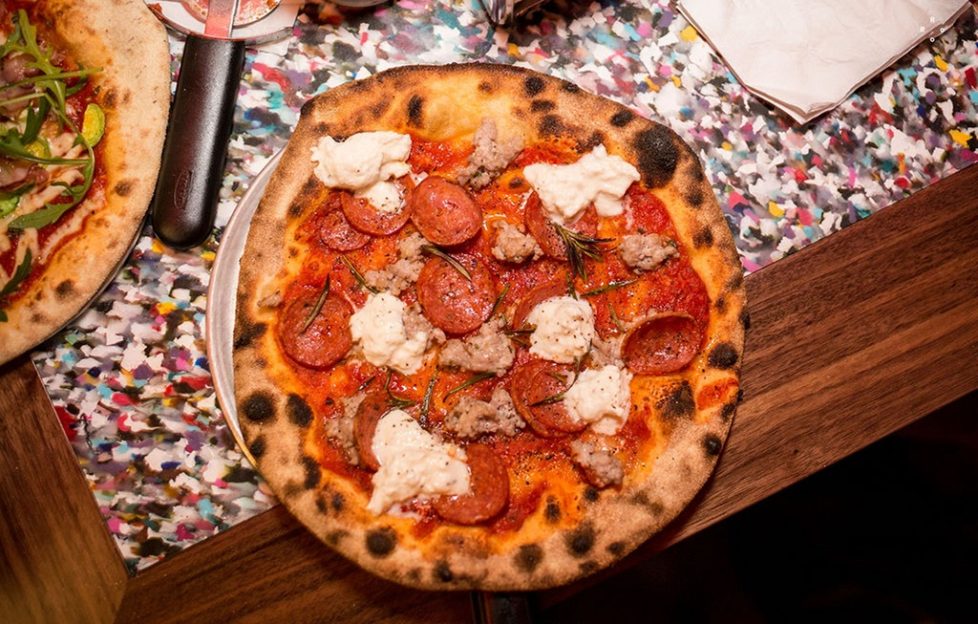 A Scots restaurant is playing host to a charity evening to raise funds for Australian bushfire crisis.
On Sunday, 26 January, Wild Wine Fair (Jo Radford and India Parry-Williams) and Fk Spiders (Lucas Woods and Caitlin Baker) are hosting a wine, music and pizza party at The High Dive in Edinburgh, at Civerinos Italian street food restaurant collection, with all profits going directly to those who are affected..
The bushfire crisis in Australia has seen 28 people dead, 17 million hectares of land burnt, 2,790 homes and entire towns destroyed and an estimated billion animals lost. For both Caitlin and Lucas, Australia is home and they were feeling helpless being so far away during this disaster.
Caitlin said: 'We knew there was a choice between letting the enormity of the situation take over or try to do what we can to make a difference, despite being on the other side of the world.
'The idea for Wild Wine Fair was born over a late night dinner party with Tom Shobbrook and Anton Van Klopper aided by many bottles of wine & cider. Once the seed was planted that Scotland needed better representation within the natural wine scene the idea just grew & grew.'
Money raised will be going directly to the First Nations people in the fire ravaged New South Wales South Coast, where many people have lost everything. At this time of crisis every donation counts to assisting local Australian communities rebuild their lives. For more details visit https://www.katungul.com.au/
The organisation they are donating to is Katungul Medical Service – this service provides not only medical assistance but life assistance to First Nations people. The areas in particular that the money will be aiding includes Batemans Bay, Mogo & Bega.
Wild and Fk Spiders have come together doing something they love to try and make a difference in this unprecedented time. A wine party in a community where Caitlin and Lucas have come to call home will celebrate their love for Australia and aim to help raise funds for the bushfire crisis.
The High Dive, located on St Leonard Street, are hosts for an evening featuring an all Australian wine list. Friends of the group, winemakers Tom Shobbrook and Anton Van Klopper, are included in the exclusive lineup of some of the best and most exciting natural wine being made in Australia.
There will be pizzas and snacks by Aidan Kidson of acclaimed London restaurant St John while music comes from local DJ's including Stephen Marshall and Cameron Mason. Graphics and branding for the evening were kindly donated by the hospitality design studio Fed & Watered.
The event will run from 5pm-midnight. Tickets are £5 (plus booking fee) for entry. Currently sold out due to high demand, but there will also an option to buy a 'donation ticket' where £5 will still go to those affected in these tragic life changing fires. For details click HERE.  Tickets will also be available on the door.
All profits from every glass or bottle of wine you enjoy goes to charity. The High Dive also donating a percentage to the chosen charity from pizza and beer.