The Balvenie releases Batch 6 of its collectable series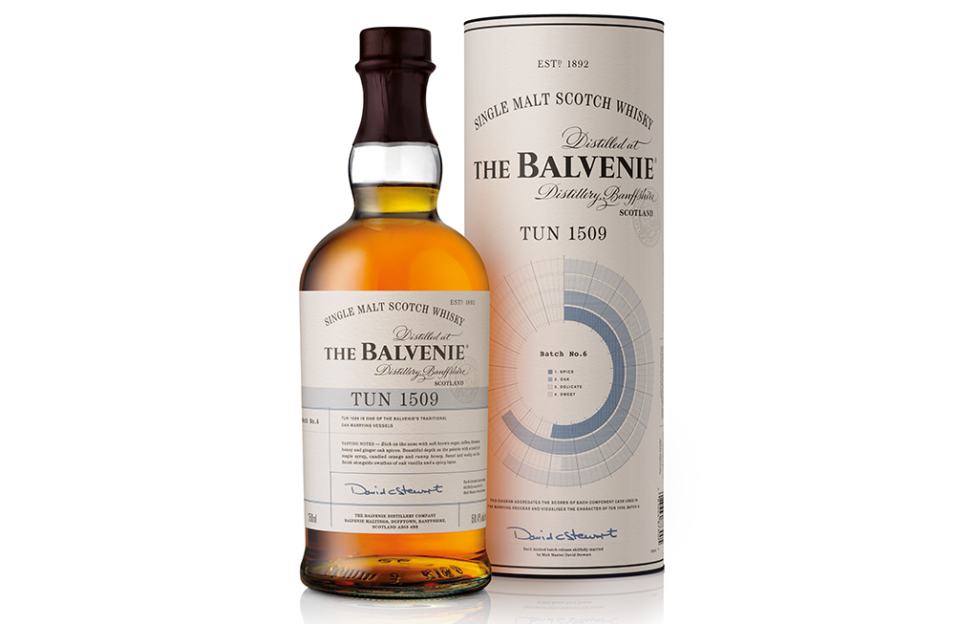 The Balvenie single malt Scotch whisky has released the sixth bottling of the coveted and highly collectable Tun 1509 series.
The latest addition to The Balvenie Tun 1509 series brings to life David Stewart MBE's art of whisky stock management with an expression of exemplary quality and character.
David, The Balvenie malt master, continued his exploration of the Speyside distillery's aged and precious stocks to find 21 unique casks to marry in the Tun to produce Batch 6. The liquid was left to marry for three months before being bottled at the distillery. This rare technique creates the perfect environment for the casks to 'knit' together – allowing each of their composite qualities to mix and create a unique single malt Scotch whisky which is more than the sum of its constituent parts.
David said: 'Batch 6 is a truly remarkable liquid that showcases gorgeous character and rich depth produced during the marrying process. This expression is sure to have whisky enthusiasts excited, much like the last Tun 1509 series we released a year ago. The liquid presents a beautiful depth on the palette with a touch of maple syrup, candied orange and runny honey. It is delightfully rich on the nose with soft brown sugar, toffee, blossom honey and ginger oak spices, and presents a sweet and malty finish featuring swathes of oak vanilla alongside a spicy layer.'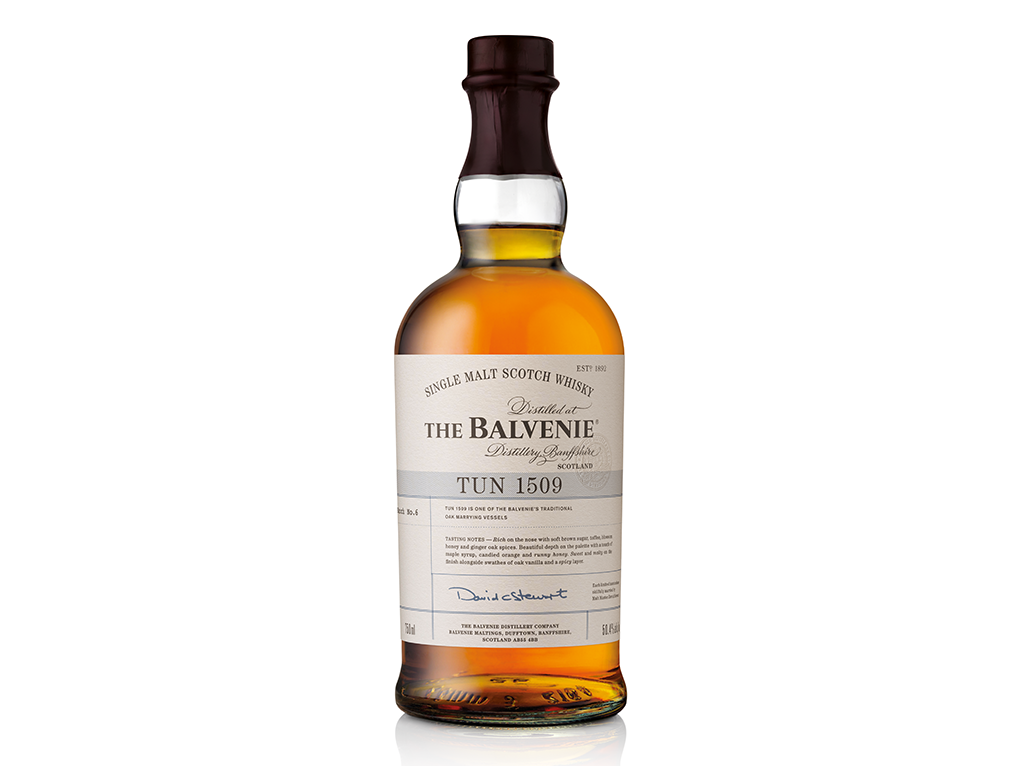 The Balvenie Tun 1509 Batch 6 is a non-chill filtered whisky bottled at 50.4% ABV, and comprised of liquid from Sherry Refill Butts, ex-Bourbon American Oak Barrels and DoubleWood Refill Sherry Butts, which were used once to finish DoubleWood before being filled with New Make and aged.
Every bottle of Tun 1509 Batch 6 comes with a breakdown chart showing in-depth detail on the whisky, with visual representations of the flavour profile of each of the 21 casks and the overall character of the resulting single malt.
Batch 6 of Tun 1509 is available now with a RRP of £300.
The Balvenie Single Malt Scotch Whisky is produced by William Grant & Sons Ltd, an award-winning independent family-owned distiller founded by William Grant in 1886 and today run by his direct descendants.