The Whisky Works bottles new boutique whiskies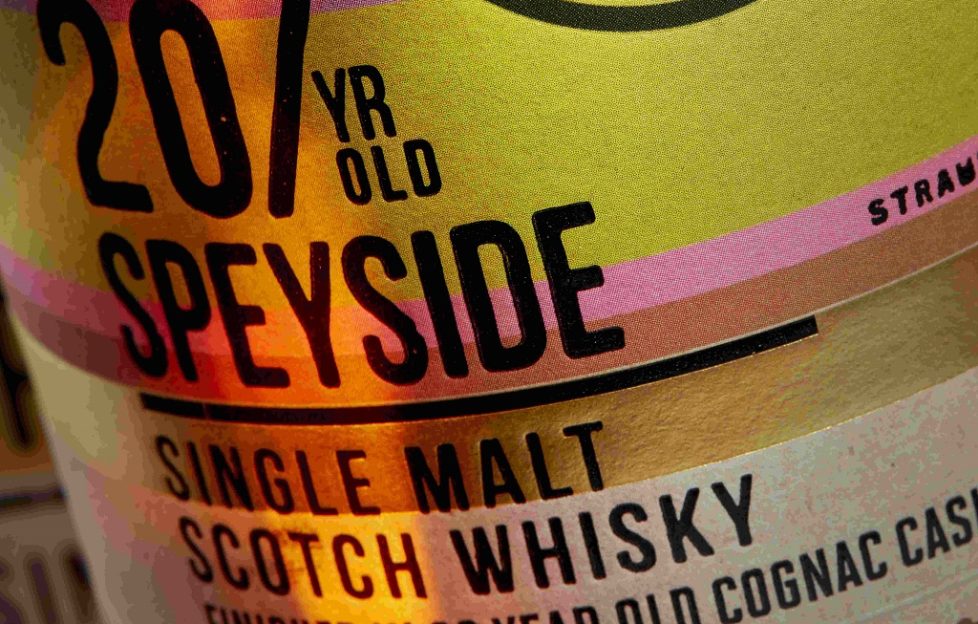 The second wave of whiskies produced by new boutique blending and bottling house, The Whisky Works, has been revealed.
Two new, limited edition whiskies will be released later this month – a classic, 20 Year-Old Speyside Single Malt finished in Cognac casks and an experimental, 11 Year-Old blended whisky called Quartermaster.
The Whisky Works is a new venture which launched earlier this year as an innovation arm of award-winning whisky makers, Whyte & Mackay.
The latest releases follow the first limited edition expressions revealed earlier this year, a 29 Year-Old Glaswegian Single Grain and King of Trees, a 10 Year-Old Highland Blended Malt part-finished in a native Scottish oak cask.
Led by hands-on expert whisky maker, Gregg Glass, The Whisky Works enables Glass to bring his experimental whisky making vision to life through a series of genuine small-batch bottlings which are all natural colour, non-chill filtered, and individually numbered. Each new wave will introduce one classic and one modern, experimental whisky.
Described as a 'Modern Whisky Experiment', Quartermaster sees four transatlantic elements come together in a unique flavour odyssey. The 11 Year-Old Blended Scotch Whisky takes influences from Caribbean rum barrels, Spanish sherry butts, and American white oak casks.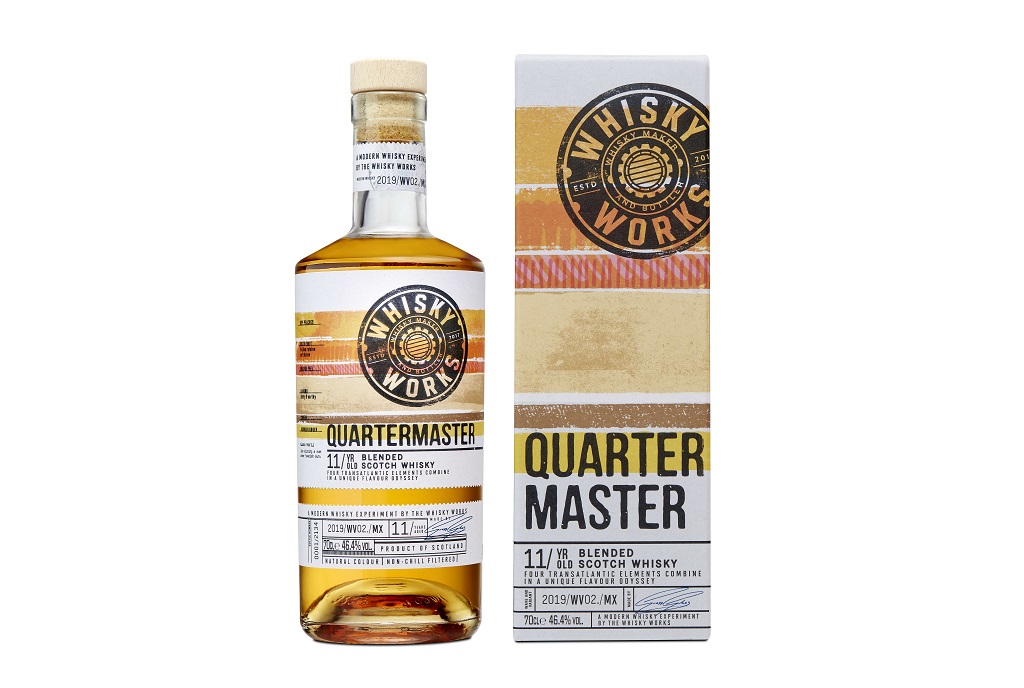 The Highland grain whisky was matured in ex-rum barrels, lending it a sweet spice, before a portion received a further finish in Pedro Ximénez sherry casks, adding more rich flavours.
Two Speyside malts were married with the grain – one matured in American white oak, the other in sherry buts. The twin malts complement each other and the fruity grain perfectly. The whisky has a fresh, vibrant character, with notes of almonds, rum-steeped peaches, ginger, coffee, and dried fruit.
Only 2,134 bottles of Quartermaster (46.4% vol.) are being released. It has been bottled with no added colour and no chill-filtration.
The 20 Year-Old Speyside is a delicious herbal and floral single malt finished in 20 Year-Old Cognac casks from a now-closed Speyside distillery.
The whisky was distilled in September 1998, one of the final production runs before this grand distillery fell silent forever. It spent 20 years quietly maturing in American White Oak before being finished in cognac barriques for seven months.
These rare casks originally held a rich cognac – also distilled in 1998 – from the Bourgoin Estate in Southwest France. The cognac cask finish brings sweet herbal notes to the fore, with aromas of milk chocolate, violet florals, brandy snaps, rose, and strawberries & cream.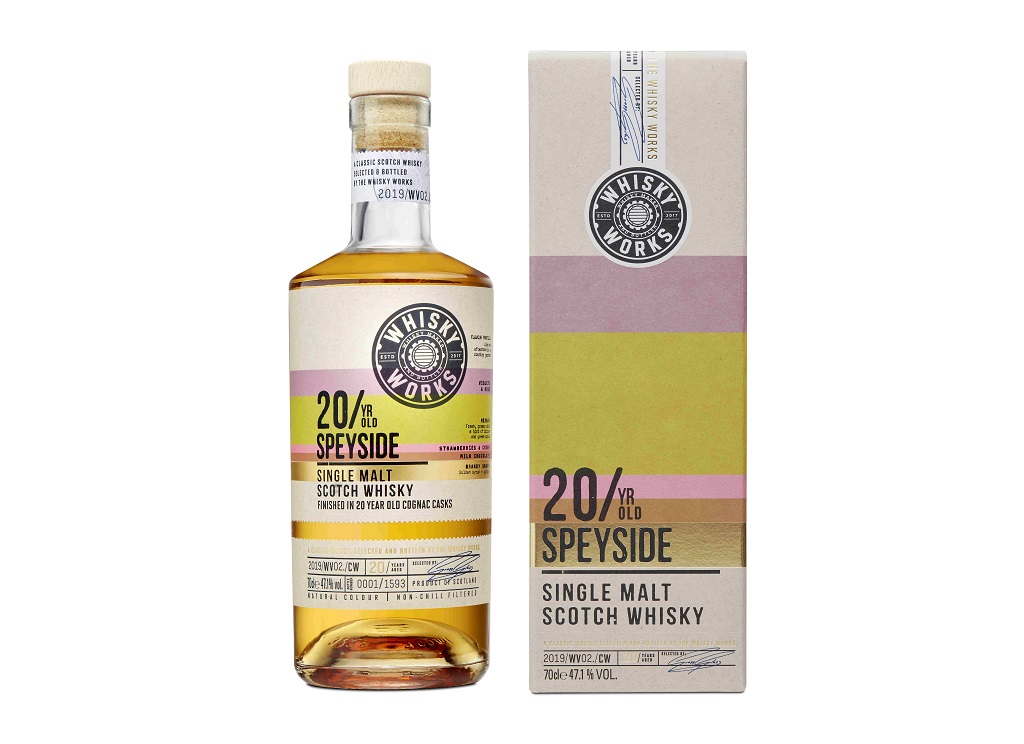 Only 1,593 bottles of 20 Year-Old Speyside (47.1% vol.) are being released. It has been bottled at natural strength with no added colour and no chill-filtration.
Taking inspiration from centuries of distilling tradition, as well as embracing innovation to develop new maturation practices, Gregg spent years refining his skills in brewing, distilling, and maturation to understand the flavours created by different casks as well as building a network of partners across the industry.
Gregg Glass said: 'I'm incredibly proud of these new expressions which both have unique origins and great stories to tell. The Quartermaster is the result of an experiment with four different woods resulting in a truly unique, and vibrant blend. With our 20 Year-Old single malt, we have breathed new life into a now silent distillery, and uncovered what is a deliciously floral Speyside gem.
'At The Whisky Works, we've worked hard to cultivate strong relationships with world-class producers to bring us closer to every part of the whisky making process. The collaboration and experimentation involved in the making of these two whiskies really demonstrates the core values of what The Whisky Works is all about.'
The 20 Year-Old Speyside (priced at £150, 70cl) and The Quartermaster (priced at £75, 70cl) will be available to purchase at the Whisky Show on 28 and 29 September, and are then available exclusively for two weeks from The Whisky Exchange from 30 September.
The Whisky Works is a boutique blending and bottling house, run as an independent arm of Whyte & Mackay – one of Scotland's oldest whisky firms, founded in 1844. The Whisky Works believes in pioneering new practices, investigating new taste experiences, and pushing the boundaries of cask experimentation – but always with respect for the traditions and history of Scotch whisky.