The Three Drinkers welcomed by whisky society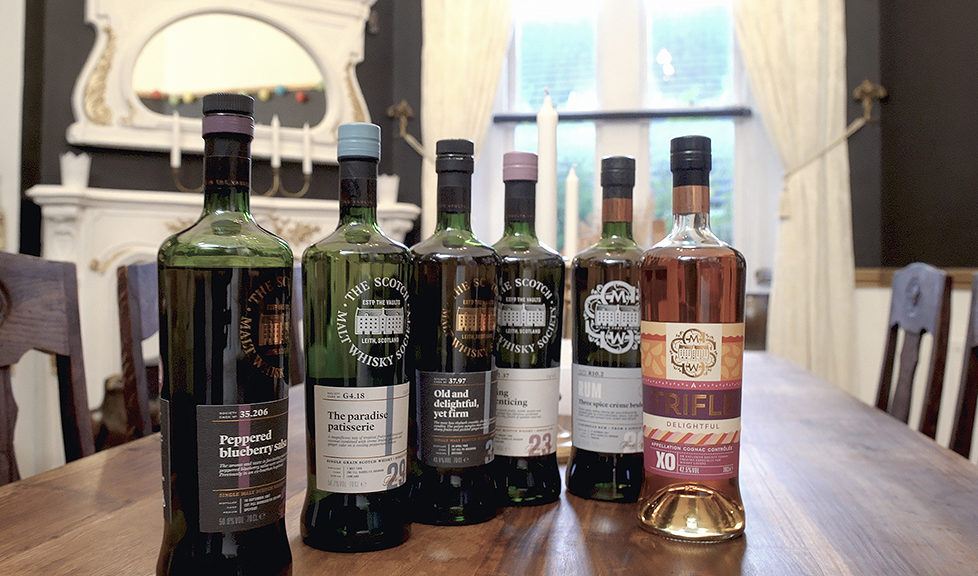 The world's leading whisky club, the Scotch Malt Whisky Society, will feature in the new series of Amazon Prime's travelogue show with a drinks twist, The Three Drinkers Do Scotch Whisky.
In an upcoming episode, presenters and professional drinks writing trio Helena Nicklin, Aidy Smith and Colin Hampden-White are treated to some rare single malt whiskies from the SMWS as they continue their adventures through Scotland exploring the famous spirit.
Helen Stewart, head of marketing and membership at The Scotch Malt Whisky Society, invited The Three Drinkers to explore all things SMWS and taste some special drams from across their extensive collection, including the 32-year-old Cask No. 37.97: Old and delightful, yet firm and a rum from their Single Cask Spirits range.
As well as the SMWS, the Three Drinkers team also explored the biggest existing collection of whiskies in the world from the closed St Magdalene distillery and visited The Dalmore, Jura Single Malt Scotch Whisky, Fettercairn Highland Single Malt, Glen Scotia, Loch Lomond Whisky and Glen Moray.
The trio begin the new series, airing on Friday 6 December, on the Isle of Jura and head west through Campbeltown, once-upon-a-time 'the whiskiest place in the world', before taking in Glasgow, trying their hands at various physical challenges and tasting drams at distilleries along the way.
Aidy Smith said: 'Episodes 5, 6 and 7 have quite a different feel. There's more adventure, more travel and tourism and we even start to taste spirits – shock horror – other than whisky!'
You can watch all episodes now on Amazon Prime HERE.
To celebrate the series, the trio also sourced their own limited-edition whisky inspired by all the locations in the show. Cask Selection No. 1 is a 17-year-old blended malt available exclusively through Master of Malt for £39.95.
Find out more about the Scotch Malt Whisky Society HERE.