Spanish cooperage team give distillery the thumbs up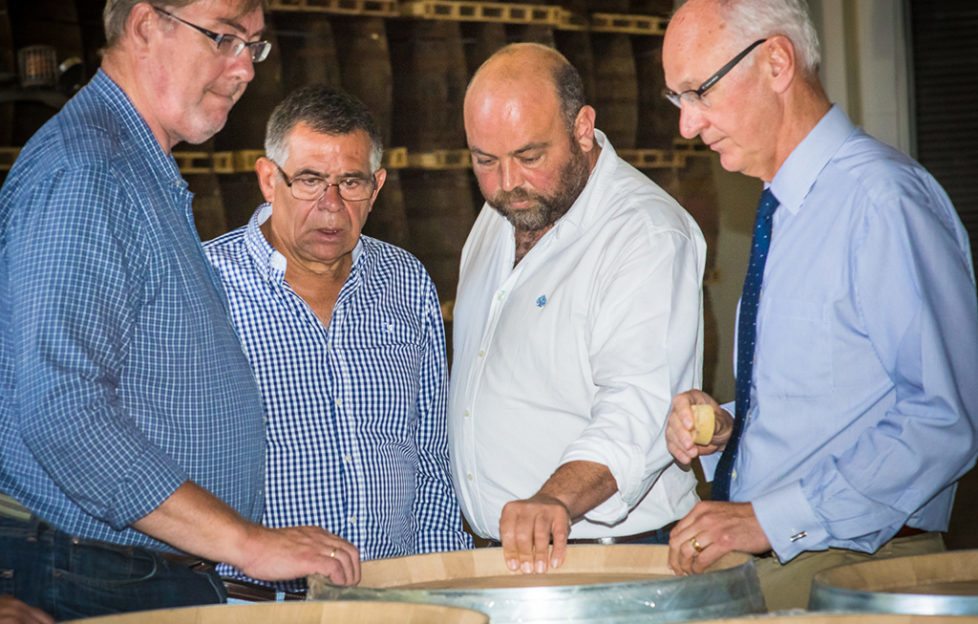 A Scotch whisky disillery has received a visit from an interested group from Spain.
Spanish cooperage Toneleria J.L. Rodriguez visited InchDairnie Distillery in Fife to inspect the quality of their Andalusian wine casks that were recently imported to the distillery from southern Spain.
InchDairnie are already working with the coopers, the team from Spain came over to check their wine casks are in good shape after the journey from Spain to Scotland.
This follows a visit from InchDairnie managing director Ian Palmer to the cooperage earlier this year to ensure the casks are fit for the distillery's meticulous approach to making whisky.
Father and son coopers José Luis Rodriguez and Juan Manuel Rodriguez along with their export manager Henk Meijer travelled to Fife to meet Ian Palmer and agree plans for the next five years of cask production and seasoning.
The casks will be used to mature the summer, autumn and winter InchDairnie single malt whiskies.