The Scottish Field Whisky Challenge 2021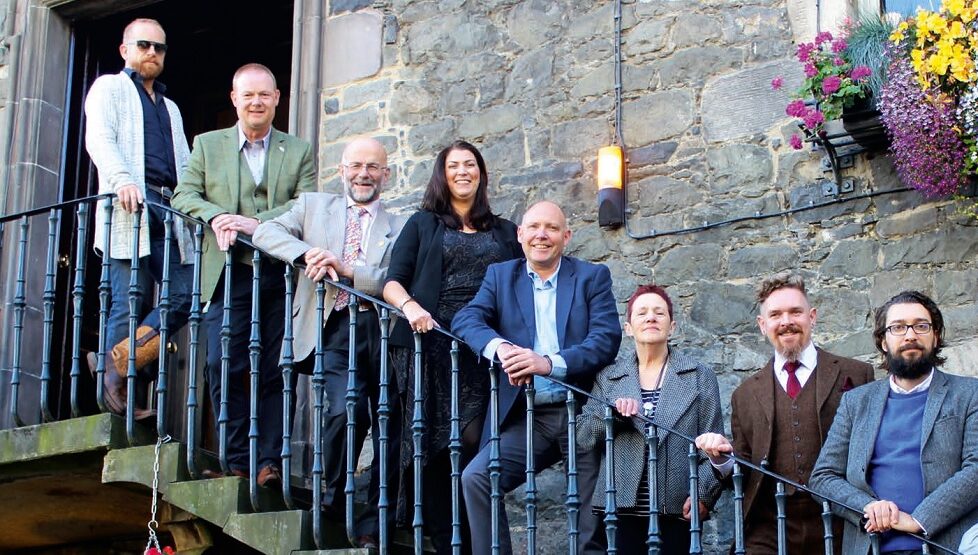 The Scottish Field Whisky Challenge is celebrating its 21st Anniversary this year, and it certainly hasn't disappointed.
With Covid-19 putting a stop to any real celebrations last year along with physical tastings, it was with a great deal of excitement that we hosted the Readers' and Grand Final tastings at the Scotch Malt Whisky Society in Edinburgh. Everyone in the room was enthusiastic to be around people who share their passion and revelled in the opportunity to taste and talk whisky.
Our judges, both readers and professional panels, sampled the finest whiskies Scotland has to offer to discover this year's winning whiskies.
The Scottish Field Whisky Challenge is a highly respected stalwart in the whisky calendar and this year's judges sampled whiskies from all over Scotland ranging in price from just £21 to a whopping £710.
Our experienced panel of professional whisky judges, who hail from many different regions of Scotland, took part in the Grand Final blind tasting on 27 August to score the whiskies and decide on the Scottish Field Whisky Challenge Whisky of the Year 2021.
We'd like to take this opportunity to thank this year's sponsors: Edinburgh Whisky Academy who offer SQA-certified courses in whisky, along with Bruce Stevenson Insurance and WoodWinters Wines & Whiskies who have bottle shops in Edinburgh, Bridge of Allan, Stirling and Inverness.
This whisky brochure is jam-packed with whisky news and the winners of each category, as well as a breakdown of the whiskies the judges nominated. We've also put together a selection of the
best whisky bars and visitor centres across the
country. We really hope you enjoy reading it as much as we've enjoyed putting it together.
NOMINATIONS: Our judges chose their top whiskies in each category to go through to the Grand Final. The line-up also included the winning whisky from last year, the top bottles from the Summer Challenge and the top three winners of the Readers' Challenge.
HOW THE JUDGING WORKS: Our Whisky Challenge is anonymous. Each whisky is decanted into a 30ml bottle and labelled with a number before being blind tasted.
SCORING: On the morning of the Grand Final there's a knockout round. This year 27 whiskies made it through to the afternoon scoring round. Each judge then gives each of these whiskies a more in-depth tasting and a score from 0 to 5, along with tasting notes.
THE RESULTS: After counting up the scores – discounting the highest and lowest for each bottle to remove bias – the Gold, Silver and Bronze winners were identified, along with the winners for the blended, independently bottled and distillery bottled categories. Once all category winners were analysed, the overall winner of the Scottish
Field Whisky of the Year 2021 was crowned. We are hugely grateful to all of our judges who made some excellent selections this year.
The judges were:
DOUGLAS WOOD: Owner of the award-winning wine and whisky retailer and wholesaler WoodWinters Wines and Whiskies, based in Stirling with outlets in Bridge of Allan, Inverness, Edinburgh and London. Douglas was a senior judge at the International Wine Challenge and also for Decanter Magazine.
MARK ANGUS: This year's Challenge is Mark's tenth. He is the Retail Sales Manager for Gordon and MacPhail, which has been awarded five stars by VisitScotland, and was awarded a Keeper of the Quaich in 2017.
VINCE FUSARO: Owner, Luvians Bottle Shop. Vince has been in the whisky world since 1983. He has always felt very privileged to be in the industry and has tasted great whiskies, such as the 1938 Mortlach.
GILLIAN KIRKLAND: Owner, Piper Whisky Bar. With over 250 whiskies on offer, Gillian takes care of bespoke whisky tastings in the bar. Whisky is her passion.
ROBIN RUSSELL: Owner, Robbie's Drams Whisky Merchants. Robin has spent his entire working life in the licensed trade and was one of the first people in the country to launch a whisky festival – the annual Whisky An' A' That festival in Ayr.
MANDY SILVER: Owner of Curly Coo Bar in Stirling, Mandy has a fabulous range of over 120 whiskies, giving customers a tour of Scotland across the gantry.
MATTHEW McFADYEN. Matthew is one of the co-founders of The Good Spirits Company, Glasgow's leading
independent spirits specialist with three branches across the city.
BLAIR BOWMAN: Author and Founder of World Whisky Day. Blair is an in-demand whisky consultant. He is the author of the best-selling Pocket Guide to Whisky and he regularly hosts whisky training sessions and tasting experiences around the world.
EWAN MCILWRAITH: Owner, Robertsons of Pitlochry. Ewan took over the running of Robertsons of Pitlochry in 2013. As a family-run business, his focus is always on customer service, spending time talking to customers as they sample.
DARREN LEITCH: National Retail Manager, The Whisky Shop. Darren has been advising customers of The Whisky Shop for more than 20 years and has been involved with the Whisky Challenge since its second year in 2001. He has always championed it as the ultimate whisky contest.
THE READERS' WHISKY CHALLENGE JUDGES 2021
Our panel of Scottish Field readers who tasted 35 whiskies to discover the finest dram in Scotland.
JAMIE MORRISON: Global Brand Ambassador for The Glenturret, he is a whisky lover and has worked in the industry for over six years.
FIONA KEMP: Whisky enthusiast and amateur whisky historian. Loves visiting distilleries and is an avid collector of whisky books, old and new.
JIM GILLIES: Geraldo's whisky ambassador, Jim is an enthusiastic 'malty, old sea dog' that lives and breathes all things uisge beatha-related.
GRAHAM SPOWART: Co-founder of BAWS, Bo'ness Appreciation of Whisky Society. A whisky fanatic for years, he owns casks and loves cask strength whisky.
CINDY ONKENGLIMM: Taught in beverages over 15 years ago. She has enjoyed many online whisky tastings. She is a sommelier at Andrew Fairlie's.
COLIN SIM: Colin combines his love of both whisky and cycling. He can be found running events for The Stonehaven Whisky Howff.
STUART McCALLUM: Stuart has educated himself via online tastings and has developed a real appreciation of Scotland's uisge beatha.
SIMON MILNE: A financial whizz with a fascination for the water of life, Simon's happy place is sipping drams looking out over the Sound of Mull.
ROS FRAME: Has been a whisky lover since 2010, but only joined the spirits industry properly four years ago, specialising in whisky marketing.
GRAEME DEMPSTER: As a chartered Commercial Insurance Broker, Graeme understands the unique
risks associated with whisky production.