Opinions Welcome as Laphroaig choir goes on tour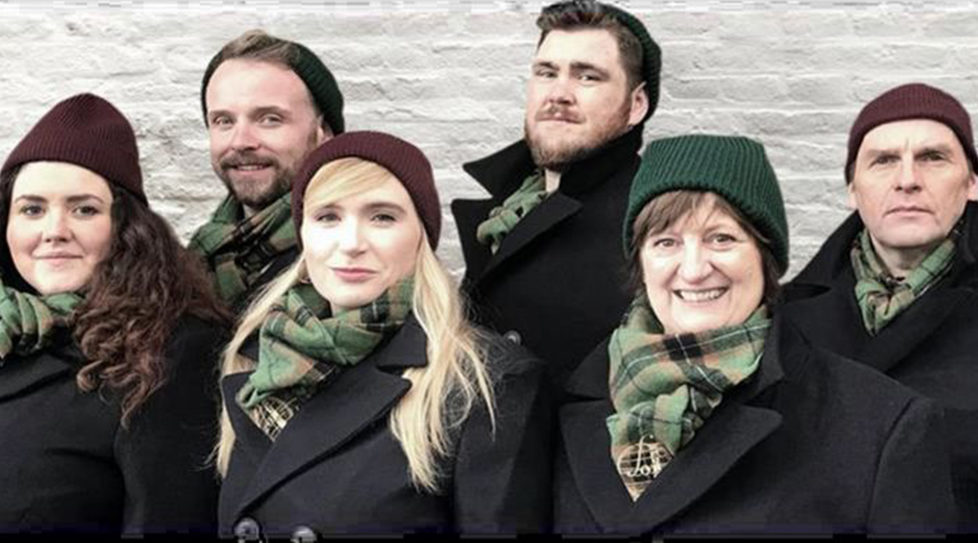 Laphroaig whisky is sending its choir on a tour of the UK this month.
They will have their own take on traditional Christmas carols, spreading festive cheer.
On Tuesday 10 December, the six-strong Scottish choir will be singing classic Christmas carols with a difference, with lyrics taken from the mixed reactions captured by the distillery's 'Opinions Welcome' campaign.
They will be performing from noon-8pm at Festival Square Market in Edinburgh. This is a free non-ticketed event open to all.
The award-winning Islay whisky is known for its polarising flavour and famously distinctive taste, dividing opinions since 1815. The mixed reactions to the liquid, will be brought to life live in front of an audience at Festival Square Market, set to music in the form of Christmas carols.
Previous opinions include 'the perfect gift for someone you love or hate… or haven't made your mind up about' and 'smells like medicine. Tastes like soil. My whisky of choice.'
They will be at Birmingham (Bullring – Sunday 8 December), Manchester (The Oast House – Thursday 12 December) and London (Leicester Square Christmas Market – Friday 13 and Saturday 14 December).
This is the first time the choir has toured the UK and the group's humorous, melodious interpretations of Christmas songs are sure to draw a crowd and bring a smile to passers-by, during the busy festive period.
Christmas shoppers will also be able to try the Laphroaig for themselves either neat or in a Smoky Ginger with ginger ale, forming their own opinions of the unique whisky.
Nick Ganich, head of Beam Suntory Brands at Edrington-Beam Suntory UK, said: 'The Laphroaig choir is a unique celebration of the many divided opinions this iconic liquid conjures among its fans.
'This is the first UK tour for the choir, who will bring to life the more colourful responses to our Opinions Welcome campaign through the medium of song. We can't wait to see the surprise on people's faces when they realise they're not singing traditional carols.'
The choir will be setting off from London on their branded tour bus on Saturday 7 December.