Golfer Iona Stephen signs up as whisky brand ambassador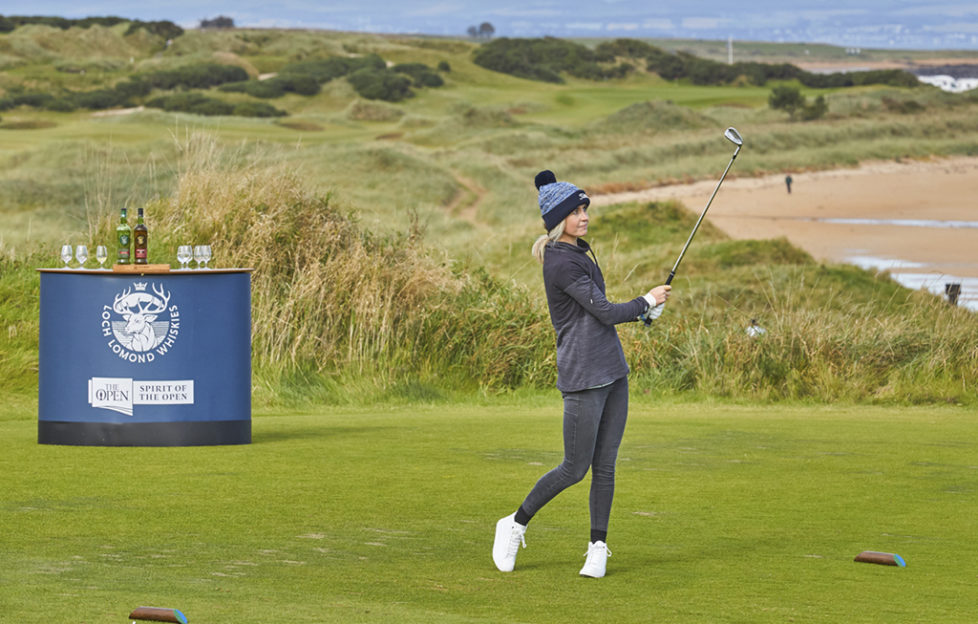 Loch Lomond Whiskies has partnered with leading professional golfer and sports broadcaster, Iona Stephen as their latest brand ambassador.
As Iona's first move into partnering with a Scotch whisky brand, she will work alongside fellow ambassadors, including Colin Montgomerie, Cristie Kerr and Darren Clarke, to promote the Loch Lomond's award-winning range of single malts worldwide.
After sustaining a wrist injury in 2018, Iona has taken on a leading role as presenter on the international show, Golfing World. She is fast developing as one of the leading faces of golf on television, Iona can also be found presenting on Sky Sports Golf and hosting events all over the world.
Iona said: 'A Scotch single malt is my drink of choice, so naturally I am absolutely delighted to be working closely with the team at Loch Lomond Whiskies.
'I am proud to be Scottish, a country renowned for both its unrivalled love of golf and fantastic whiskies, so this partnership is a natural fit for me. I look forward to telling the story behind the creation of such a unique range of single malt whiskies and their passion for the game of golf.'
Loch Lomond Group CEO, Colin Matthews, added: 'We're extremely pleased to welcome Iona to our growing team of Loch Lomond Whiskies ambassadors.
'She has not only quickly made her mark as a knowledgeable presenter of everything golf over the last couple of years, but she has also been a pleasure to work with. With her knowledge of the game, her engaging style and her genuine interest in Scotch whisky, this new partnership will allow us to further develop our presence in the sport and spread the message of Loch Lomond Whiskies around the world.
'2020 promises to be another stellar year for Loch Lomond Whiskies, and our ambassadors will play a pivotal role in our strategy to increase the global visibility of our brands among golf and whisky fans alike.'
Within her new role as an ambassador for the brand, Iona will host Q&As for Loch Lomond Whiskies at The 149th Open Championship at Royal St George's alongside fellow Loch Lomond Whiskies ambassadors. Loch Lomond Whiskies are the Official Spirit of The Open.
This announcement builds on the recent conclusion of an agreement between Loch Lomond Whiskies and the Professional Golfers' Association (PGA) to become a 'PGA Partner' and the title sponsor of the Scottish PGA Championship.