A whisky inspired by the import of casked port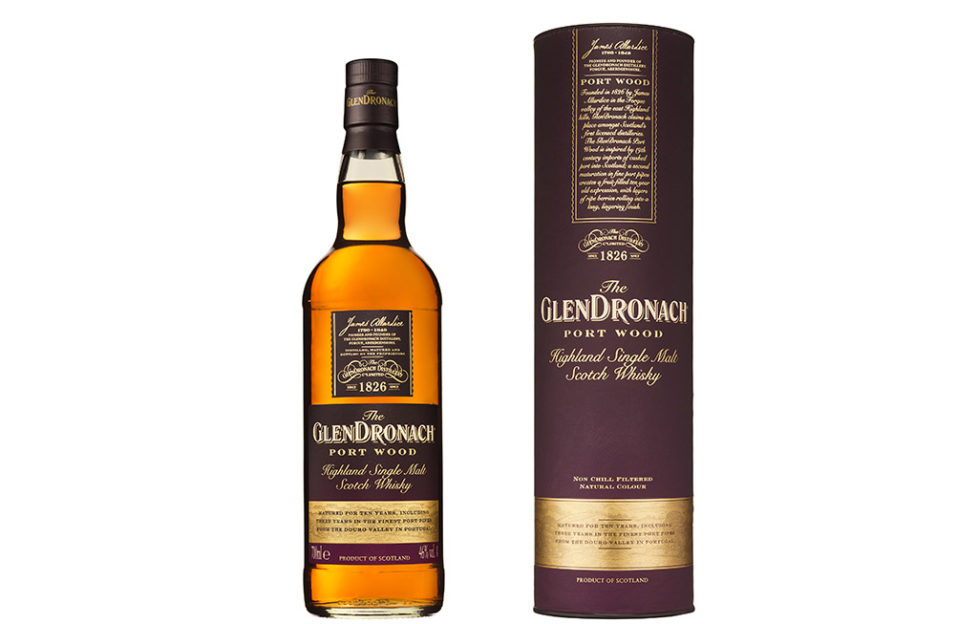 The GlenDronach distillery has been inspired by the historical import of casked port into Scotland during the 19th century, for release of The GlenDronach Port Wood.
The distillery was established in 1826 by founder James Allardice, at a time when both sherry and port were 'de rigueur', with the finest port pipes travelling along Portugal's Douro River, destined for the wine cellars of Scotland's gentry.
Made by the distillery's craftsmen using the same, time-honoured methods passed down through generations for almost two hundred years, The GlenDronach's rich, full bodied Highland spirit has been matured in the distillery's signature Pedro Ximénez and Oloroso sherry casks, followed by a second maturation in some of the finest port pipes from the majestic Douro Valley of Portugal.
Expertly selected and married by The GlenDronach Master Blender, Dr Rachel Barrie, The GlenDronach Port Wood is a rich and fruity ten-year-old limited release to be savoured.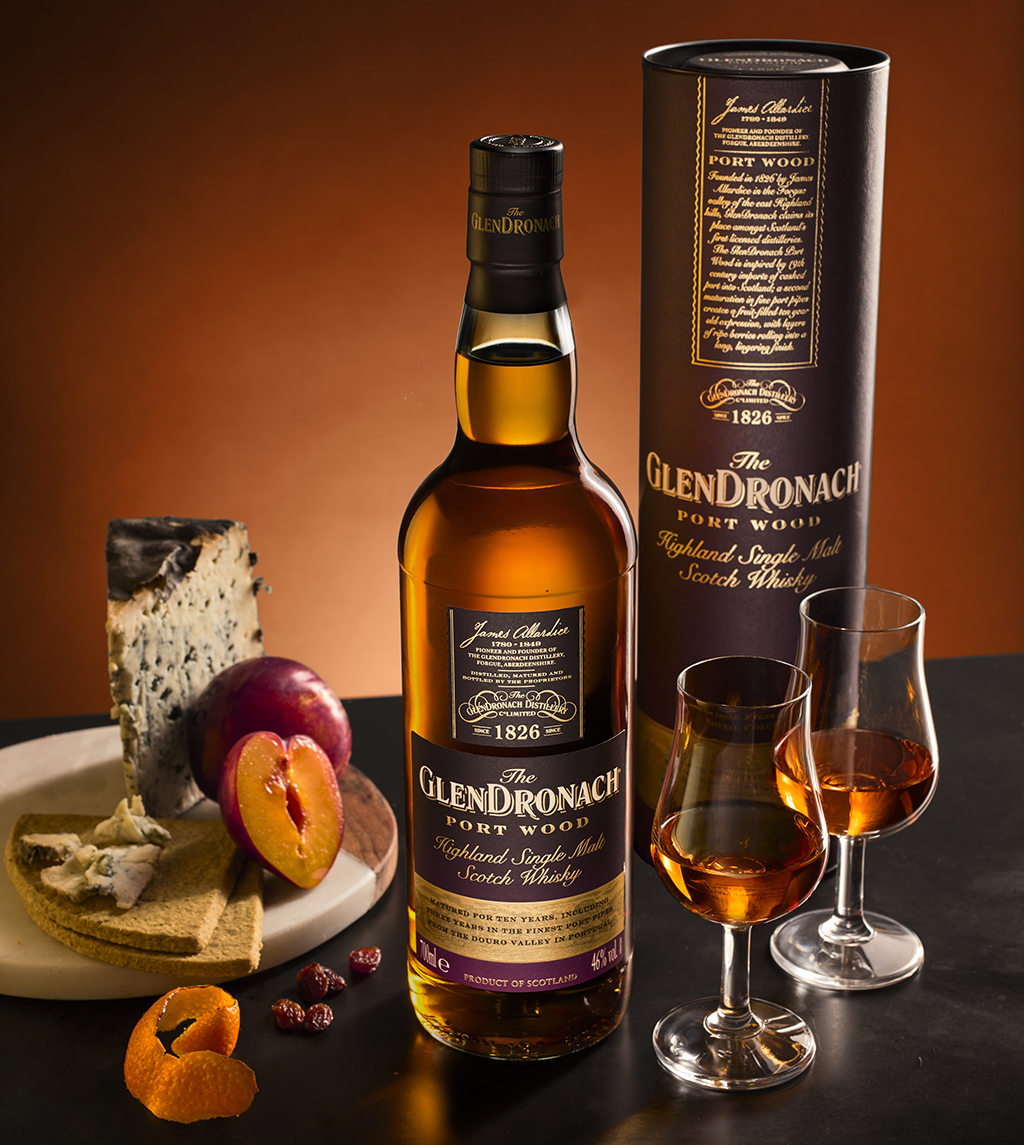 Master blender Dr Rachel Barrie said: 'The GlenDronach means "valley of the brambles" in old Scots Gaelic. We are delighted to celebrate this heritage with a Portuguese twist on our revered Pedro Ximénez and Oloroso sherry cask maturation, which uses the finest Spanish oak.
'This extra maturation in Port casks imparts a deep cherry wood colour and enriches the layers of fruit in The GlenDronach, with delightful waves of Victoria plum, brambles and sandalwood on the nose. Layers upon layers of rich fruit flavour open up on the palate with notes of roasted apple crumble and gingerbread, developing into baked orange and black cherry back-notes.'
The GlenDronach Port Wood is bottled at 46% ABV, and as is the case for all The GlenDronach expressions, is non-chill filtered and absorbs colour naturally over time from the Spanish oak in which it resides.
It will be available to buy from specialist retailers worldwide from June, priced from £60. Visit www.glendronachdistillery.co.uk for details.